Steelers-Jaguars Playoffs Game: Man Allegedly Threatened Mass Shooting and Suicide in Pittsburgh's Heinz Field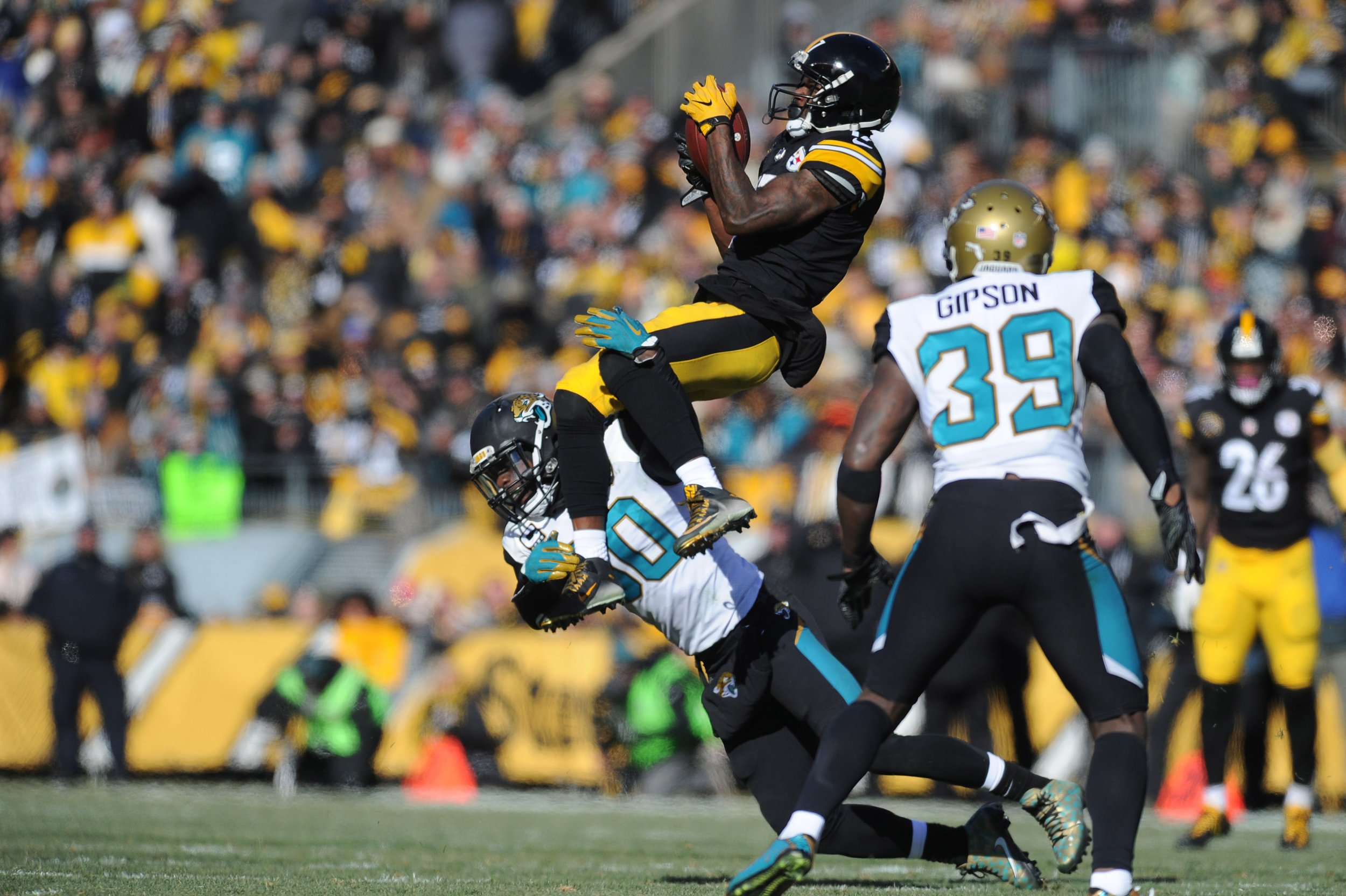 A Texas man allegedly threatened to unleash a mass shooting at Sunday's NFL playoff game between the Pittsburgh Steelers and the Jacksonville Jaguars and then kill himself, authorities said.
Yuttana Choochongkol, 30, sent threats to the director of security at Pittsburgh's Heinz Field as well as a local TV station there ahead of Sunday's game, according to an arrest affidavit obtained by KSAT.
In a message to local station KDKA, Choochongkol allegedly said he was ready to kill Steelers players and fans before his own death.
"This Sunday's playoff game in Pittsburgh is going to be like no other. Why? Because it's going to be my last day on this pathetic planet," he wrote, according to the affidavit.
"The Steelers game will be packed, and that's when I plan on killing Steelers football players and fans before taking my own pitiful life. After all, what does a person that is going to commit suicide have to lose? Absolutely nothing. So why not take out some million dollar Steelers players before me? Sounds like a good idea. Hahahahahah."
The same day, a similar threat appeared on heinzfield.com with the same username and IP address.
Officials traced the information to a San Antonio location for the medical research firm Worldwide Clinical Trials, and Choochongkol was arrested. Worldwide Clinical Trials said Choochongkol had been one of its medical trial subjects 25 times since 2011.
Choochongkol has been charged with making a terroristic threat to the public. His motive for the suspected murder-suicide plan is unknown, and it was not clear if he took any steps to prepare for such an attack.
A shooting at Heinz Field would have threatened players and fans in a packed stadium that seats more than 68,000 people.
Based on Choochongkol's alleged threats, the attack would have had parallels to the Las Vegas shooting in October 2017, in which gunman Stephen Paddock opened fire on 22,000 concertgoers from a hotel suite before committing suicide. It was the deadliest mass shooting in modern U.S. history, leaving 58 people dead.