New Marine Corps Policy Allows Limited Concealed Carry, But Will It Make Bases Safer?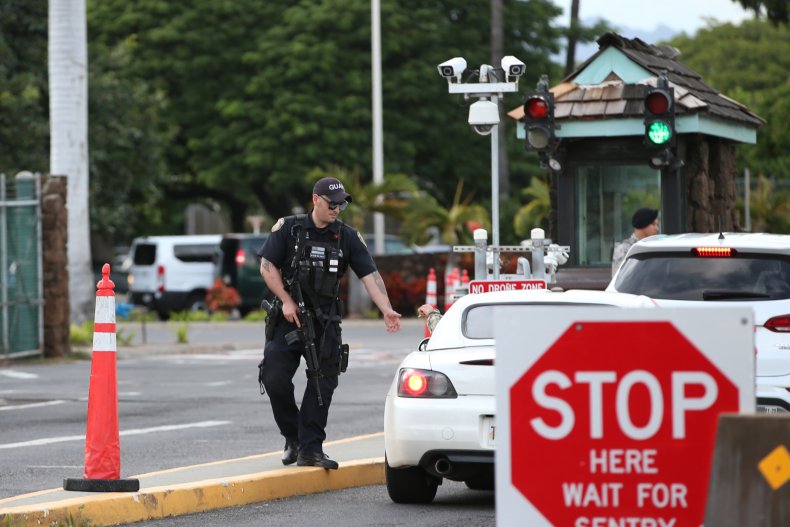 In response to two mass shootings at military bases, the Marine Corps announced a new policy allowing military law enforcement officers to carry privately owned firearms while on base.
Firearms are heavily restricted on military installations, and the New Year's Eve memorandum from the Marine Corps is among the first to respond so explicitly to a recent spate of mass shootings involving members of the military.
Subject to specific credentialing, Marine Corps law enforcement personnel will now be allowed to partake in concealed carry while off duty, as opposed to merely during the performance of their official duties.
"I think what it does is it makes the Marine Corps's policy more consistent with local and even federal law enforcement policy," Matt Reeder, a former Marine Corps judge advocate, told Newsweek. "We know that in a mass shooter event, law enforcement agents are effectively trained on how to respond. It's an all-hands response, anyone who hears the call shows up."
The Law Enforcement Officers Safety Act, enacted in 2004, allows qualified law enforcement officers and law enforcement retirees to carry concealed weapons without many of the restrictions otherwise imposed by individual states.
In early December, a second lieutenant in the Royal Saudi Air Force opened fire with a 9mm Glock inside a classroom building at Naval Air Station Pensacola, in Florida. The perpetrator, a pilot, was himself killed by Escambia County Sheriff's Office deputies who responded to the incident just behind Naval officers, with whom they conduct joint training.
A spokesperson for the air station said at the time that only base security were permitted to carry firearms.
In another incident cited by the Marine Corps when announcing its decision, two civilian Defense Department employees were killed by a sailor at the Pearl Harbor Naval Shipyard in Hawaii.
While some, including President Donald Trump, have pushed for expanding firearm access on military bases, concerns about jeopardizing security within a traditionally rigid structure have led to a broader examination of the policy and potentially unintended consequences that may result from it.
Reeder, who served on active duty for eight years and is now a securities litigator at the law firm Orrick, emphasized how best safety practices might actually be easier to implement in a military setting. Oversight and safe storage requirements, while subject to constitutional hurdles in the civilian context, face no such challenges in the military.
"A police chief is not going to just be able to walk into his officers' houses and say, 'Show me your gun safe,' in the way that a military commanding officer could do on base housing," Reeder explained. "If a Marine elects to take advantage of this policy, there's nothing that stops a commander from using the chain of command to inspect how that Marine is storing the firearm in their residence."
For example, previous interim guidance referenced Marine Corps regulations requiring all privately owned firearms to be stored in a "fully encased container," such as a gun safe, that can be secured with a key or combination lock. All firearms had to be "fitted with a trigger lock" as well.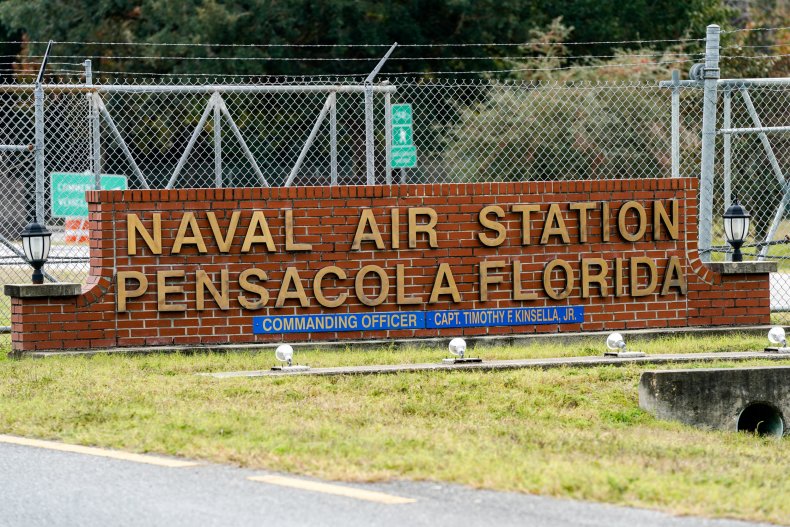 This is especially important as the quick availability of a firearm is correlated with suicide mortality, an often-overlooked consequence of expanding access to firearms.
"We know in general, easy access and availability of firearms is a risk factor for suicide, and that issue is magnified in the military," Dr. Craig Bryan, an associate professor of clinical psychology at the University of Utah, told Newsweek. "In the U.S. as a whole, around half of all suicides involve a gun. In the military, it's about two-thirds. Firearms suicides are much more common in the military."
Moreover, white men, the very demographic predominant in the military, are the most likely to attempt suicide with a firearm.
Suicides are often governed by the 'temporary crisis' theory (known to soldiers by a more explicit name), which posits that suicidal thinking is a passing phenomenon. If an individual can survive a short-lived psychological crisis, they can get access to resources needed to prevent another one.
This is borne out by the research. An oft-cited study from 2005 by scientists with the Centers for Disease Control and Prevention found that 87 percent of suicidal crises lasted less than eight hours. Because guns are the most lethal method of suicide, waiting out this eight-hour period in the presence of a firearm is far more likely to result in death than waiting it out near a bottle of pills, for example.
Mandating a regimen of safe storage practices can help reduce the instant availability of a firearm and, in turn, the chances of a suicidal crisis turning deadly.
"Locking up guns actually saves a lot of lives, on the whole you'll get a net benefit," Bryan explained. "When we look at homicides and suicides in combination, enforcing and encouraging safe storage policies saves a much larger amount of lives."
Some additional risks usually posed by firearm access are perhaps less likely to be relevant in the military context, an idea that Reeder echoed. Accidental discharges resulting in death, while not already a major phenomenon, may be less likely to occur under the purview of trained law enforcement personnel on military bases.
"The people this policy is extending to are people whose job it is every single day to safely carry firearms for the purpose of law enforcement protection," he observed. "Is the hope of improving response times to mass shootings worth increasing the risks of access to firearms on bases? That's the operative question."