Almost Everything You've Been Told about Mass Shootings and Mental Illness Is Wrong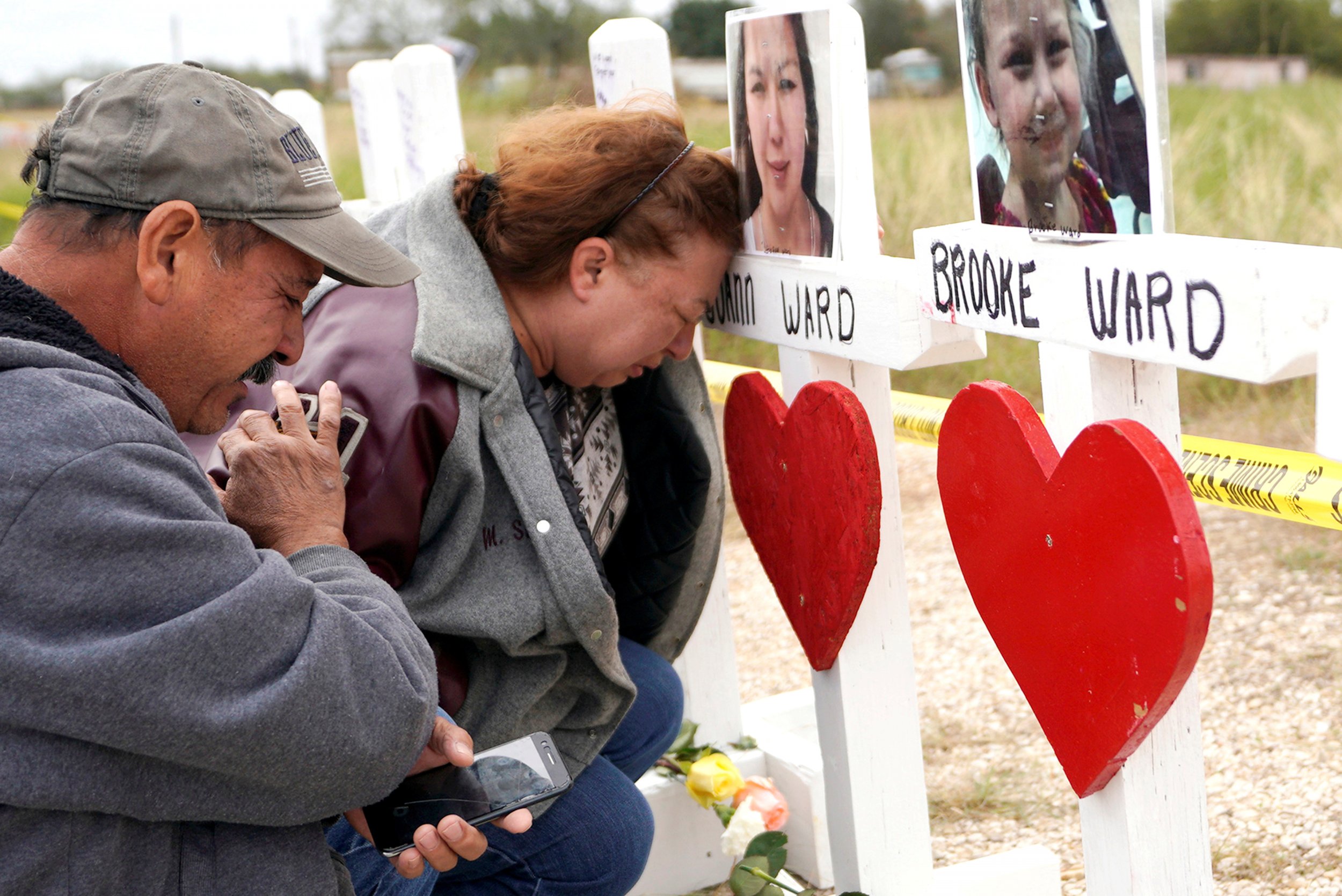 More fuel for the raging debate over gun violence and mental illness emerged with this week's news that Devin P. Kelley, who shot up a church in Sutherland Springs, Texas this week, had escaped from a civilian El Paso, New Mexico, behavioral health facility in 2012. He'd been placed there by the military after sneaking guns on to his Air Force base and threatening to kill his superior officers, according to a police report obtained by Houston TV station KPRC. The incident, which was reported to the FBI's crime information database, occurred in the same year that he was convicted in a November 2012 court martial for assaulting his wife and stepson, then sentenced to a year's confinement—a domestic violence conviction that the Air Force failed to report to the FBI's National Instant Criminal Background Check System.
It turns out that the Air Force's foul-up was part of a 20-year pattern of non-compliance with such reporting rules by the Pentagon, as the Chicago Tribune reported. His involuntary hospitalization should also have been submitted to the FBI's background check system, but that key step was omitted—although he'd still have been free to buy any legal weapon he wanted at gun shows without being checked.
The nation's porous background check system is just one part of a wider failure to limit the sale of assault rifles like the AR-15 or to keep them out of the hands of the clearly deranged mass murderers in Sutherland Springs, Las Vegas, Orlando and Newtown's Sandy Hook Elementary School.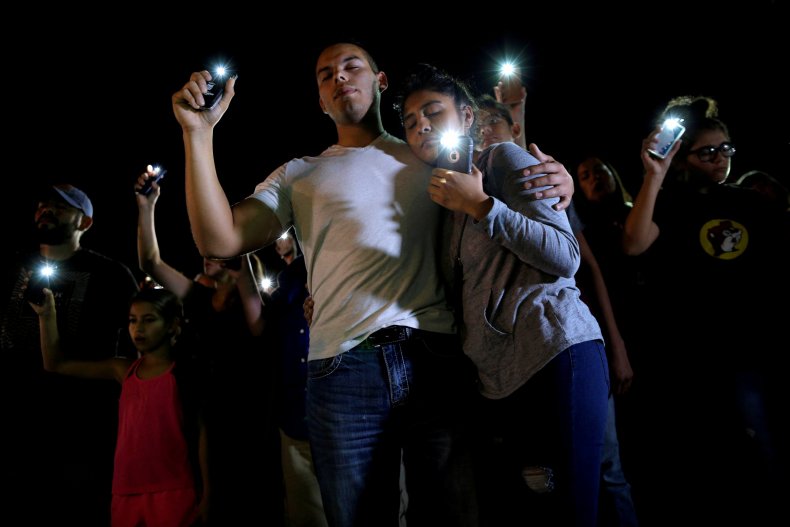 But the hard truths about the role of people with serious mental illness in gun violence are, once again, being obscured or ignored by all sides in the ideological debates over gun control. To reduce stigma and keep the focus on gun control, well-meaning reformers spin reality by citing limited studies (as in an influential paper by the Bazelon Center for Mental Health Law) or poorly-substantiated blanket assertions that people with severe mental illness aren't at higher risk of committing violent acts. Most media accounts and reformist pronouncements ignore the most definitive research indicating that males with schizophrenia are four to five times more likely to act violently than average citizens, mostly due to their higher rates of substance abuse—even though it's also true that people with a serious mental illness are 11 times more likely to be the victims of violence rather than its perpetrators. After this latest mass killing in Texas, barely a month after the Las Vegas shooter slaughtered 58 people, gun control advocates slammed President Donald Trump when he declared after the church shooting: "This isn't a guns situation." He proclaimed, "This is a mental health problem at the highest level. It's a very, very sad event."
To underscore the hypocrisy of Trump and his NRA-subsidized GOP allies in Congress, critics such as Peter Ambler, the executive director of the gun control group Giffords, founded by former Rep. Gabrielle Giffords, pounced on the president's support of a law broadening access to guns by severely mentally ill people. "Trump is wrong—study after study show that stronger gun laws can save lives—and a hypocrite of the worst kind," he told NBC News. "One of his first actions as president trashed a new regulation that would have prevented potentially irresponsible and mentally incompetent people from being able to buy guns." He added that, "Blaming mental health is a tactic straight out of the gun lobby's playbook that's meant to paralyze Congress."
At the same time, Trump and the Republican Congress have been working to undermine access to mental health and drug addiction treatment services through their assaults on Obamacare and Medicaid, most recently with Trump's move to destabilize the insurance marketplace by cutting subsidies to the poor, joined by an array of federal waivers offered states that will reduce Medicaid access and gut behavioral health care services.
As Ambler observed, the hypocrisy of the right's emphasis on the role played by mental illness in gun violence was further underscored in February when the NRA—along with the ACLU—pushed through legislation that overturned an Obama administration regulation that closed yet another potential loophole. It had required the Social Security Administration to report to the FBI background check system mentally impaired beneficiaries who were incompetent to manage their own finances. The media coverage of the controversial law undoing this regulation, though, makes it seem as if only right-wing pawns of the gun industry favored the repeal of what most independent observers saw as a common-sense measure; in truth, progressive mental health and disability rights advocates also championed its repeal as unfair and stigmatizing. "Responses to gun violence that focus on Americans with disabilities are ineffective and threaten the civil and human rights of countless Americans," according to a letter to the Obama administration by the National Disability Leadership Alliance (NDLA).
This response to the relatively limited Social Security measure was based in part in the credulous belief by mental health advocates that there's little evidence people with mental illness are at higher risk of committing violence—although it is accurate that they account for only four percent of all violence, as reported by the U.S. Department of Health and Human Services. The American Psychological Association shared to its Twitter followers this authoritative-sounding claim after the Texas shooting: "Research has shown that individuals w/serious mental illness are not more likely to become violent than individuals w/o mental illness." And Paul Gionfriddo, the CEO of Mental Health America, commented to Axios this week about politicians harping on mental illness after mass shootings: "It really hurts a lot because one of the things we always have said in the aftermath of these kinds of tragedies is you cannot equate mental illness with violence."
Gionfriddo is correct, but the most nuanced examinations of the connection between violence and mental illness demonstrate that there is a higher risk of people with serious mental illnesses becoming violent, even if it's relatively rare, as noted in an in-depth 2013 presentation by University of Virginia law professor John Monahan before the National Association of State Mental Health Program Directors. In contrast, there is a good deal of statistical gamesmanship in denying any meaningful connection between the two issues; they include citing the prevalence of mental illness in the general population at roughly 20 percent, although serious mental illnesses such as schizophrenia and bipolar disorder that disable an individual's functioning during the course of a year afflict only about four percent of Americans. The sweeping estimate of the numbers of mentally ill Americans is commonly joined by accurate but misleading assertions that the "overwhelming majority" of seriously mentally ill people aren't any more violent than others, based on the total number of violent incidents, but that doesn't take into account their disproportionate involvement in violence. (As Professor Monahan has explained: "If we could somehow cure all mental illnesses overnight, we would be left in the morning with a rate of violence that is 96% of what it is now," while adding, "Mental illness modestly but clearly increases the likelihood of violence to others." )A third device is to narrow the definition and prevalence of mental illness among mass shooters to only those who have been hospitalized or formally diagnosed with a serious mental illness such as schizophrenia. Using such reductionist measures, they only account for one percent of mass shooters.
In fact, there's no consensus on what portion of mass killers show signs of mental illness. Estimates range from 20 percent with serious, disabling mental illnesses to as much as 60 percent, according to The American Journal of Public Health.
Yet when looking more broadly at murders of all kinds, as a Boston Globe Spotlight series, "The Desperate and The Dead," reported in 2016 and confirmed by, people with severe, generally untreated mental illnesses apparently accounted for about 10 percent of homicides with known suspects in Massachusetts, an analysis that omitted unsolved murders. The Globe's 10 percent figure squares with the findings of independent psychiatric researchers on homicide and mental illness.
So while most progressives continue downplay the role of mental illness in violence, even those non-ideological researchers who concede the higher risk of violence, such as Duke University psychiatry professor Dr. Jeffrey Swanson, claim that it's basically impossible to predict or prevent violence beforehand. He's compared searching out a likely mass killer to looking for a needle in a haystack. "You would have to detain the haystack," he told Behavioral Healthcare Executive.
But that contention, however, ignores the impact of a few model American and Canadian outreach programs for troubled young people that have halted planned campus attacks and transformed thousands of lives, now evolving in Canada to include potentially dangerous adults in the community as well. They're exemplified by the successes in Los Angeles County of the nation's most sophisticated, collaborative program involving law enforcement, school officials and mental health staff. The School Threat Assessment Response Team Program (START), launched in 2007 after the Virginia Tech massacre, has already thwarted well over 50 school and campus attacks before they occurred, and screened more than 5,000 people, mostly students, flagged for their disturbing behavior. Yet such programs remain political orphans, because most mental health reformers view them as stigmatizing people with mental illness while hard-line advocates of mandated treatment view them as weak alternatives undermining their approach.
Even as the spin-doctoring continues, few have looked carefully and in an unbiased manner at the best available studies and findings on these issues. (Meanwhile, GOP politicians, such as House Speaker Paul Ryan did after the Las Vegas massacre, continue their vague, diversionary calls for "mental health reform" without bothering to notice that Congress passed sweeping mental health reform legislation in 2016 they haven't fully funded.) As cited earlier, the most comprehensive research is still a 2009 meta-analysis of 20 well-designed studies by Oxford psychiatry professor Seena Fazel, augmented by 30 studies he's co-authored since then, that found males with schizophrenia were up to to five times more likely to commit violence and for women, the risk was four to 13 times higher when compared with the general population—but most of the violence could be accounted for by the attacker's substance abuse.
That leads to another important point: effective drug treatment programs could significantly cut the risk of violence by people with poorly treated or untreated severe mental illnesses. In analyzing research involving over 18,000 cases of people with schizophrenia and related psychosis symptoms, Fazel argued that their risk of committing violence due to their far greater rates of drug use was not much higher than that of substance abusers without mental illness. As a result, Fazel observed, years before the opioid crisis began killing over 50,000 Americans a year, efforts to reduce violence and crime by people with severe mental illness should focus on preventing and treating substance abuse in general. Unfortunately, as Newsweek reported recently, that's precisely what the nation has failed to do, with up to 90 percent of all clinics treating mentally ill substance abusers failing to offer minimally competent care.
Fazel joined with other leading researchers in an important 2015 Annals of Epidemiology article that critiqued the media for promoting the stigmatizing myth that mental illness often results in violent attacks. In fact, the far greater risk there is suicides, which account for over half of all gun fatalities. Citing the best available epidemiological (or prevalence) reports from NIMH, they also took aim at the spin on these hot-button issues: "[The data] debunked claims on both extremes of the debate about violence and mental illness—from the stigma-busting advocates on the one side who insisted that mental illness had no intrinsic significant connection to violence at all, and from the fear-mongers on the other side who asserted that the mentally ill are a dangerous menace and should be locked up; both views were wrong."
That assessment is even more useful today following the finger-pointing, political inaction and evasions in the wake of the Texas shooting, with more tragedies and ideological posturing doubtless coming in the months ahead.