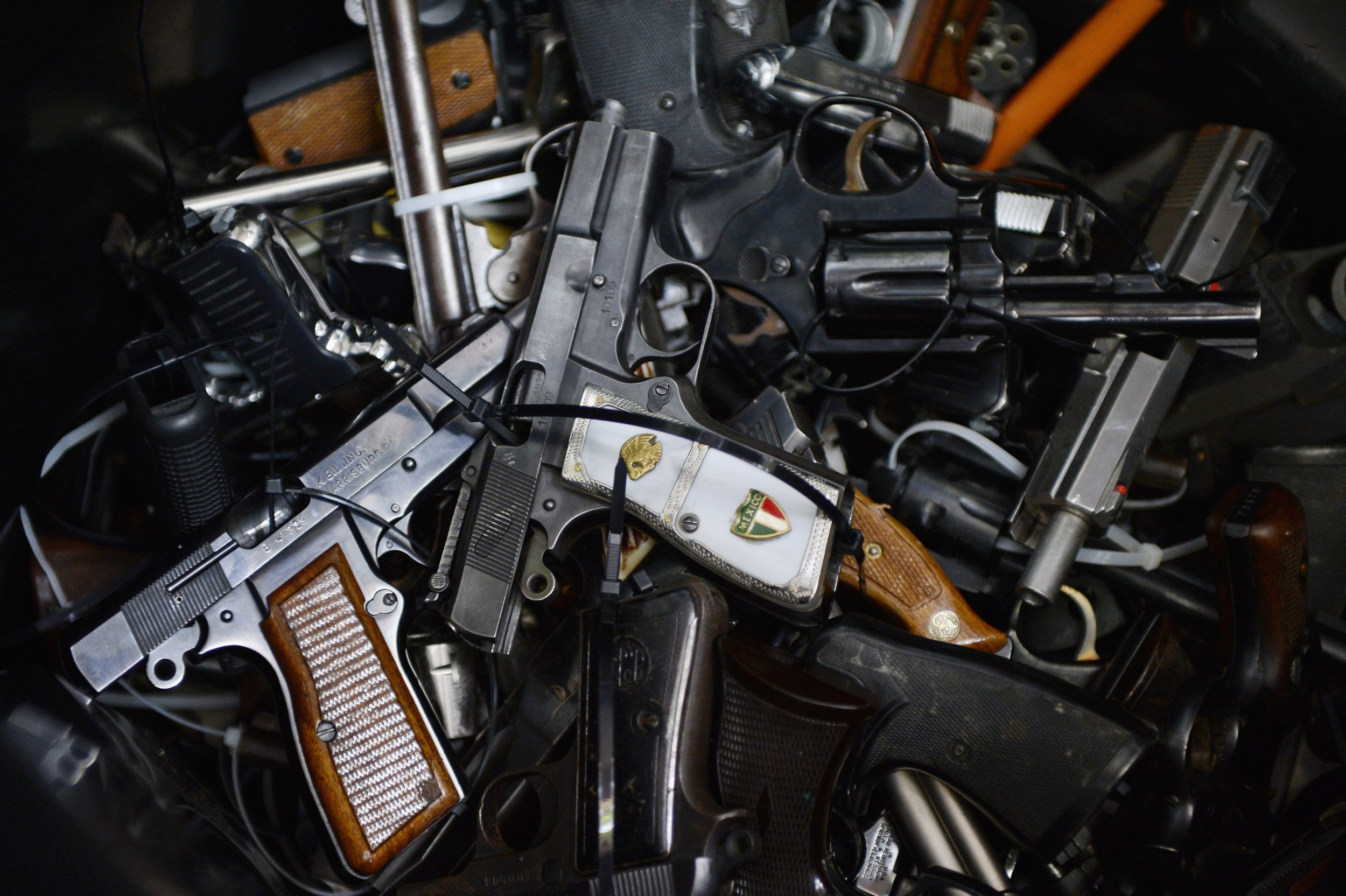 A new study released Wednesday by the FBI shows that mass shootings, or "active shooter incidents," as the bureau calls them, are increasing in frequency.
The study tracked 160 shootings between 2000 and 2013. Between 2000 and 2007, an average of 6.4 incidents occurred annually, according to the study. That number more than doubled—to 16.4 incidents annually—between 2008 and 2013. "This trend reinforces the need to remain vigilant regarding prevention efforts," the study said, "and for law enforcement to aggressively train to better respond to—and help communities recover from—active shooter incidents."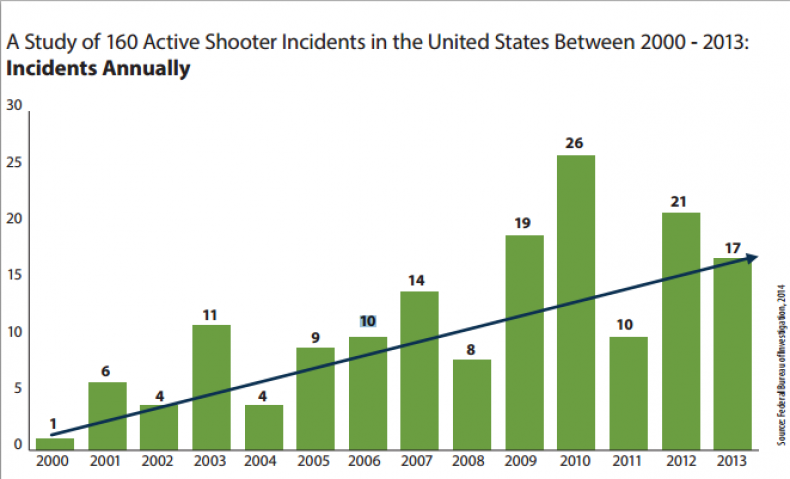 An "active shooter incident" differs from a "defined crime, such as a murder or a mass killing," the study said, in that "both law enforcement personnel and citizens have the potential to affect the outcome of the event based upon their responses." The shootings at Sandy Hook Elementary School in Newtown, Connecticut, the Cinemark Century 16 movie theater in Aurora, Colorado, and at the Sikh Temple of Wisconsin, in Oak Creek, Wisconsin, were all analyzed as part of the study.
Overall, there were, on average, 11.4 active shooter incidents annually for all the years the study covered, resulting in 1,043 casualties. Among those, 486 people were killed and 557 were wounded.
Shootings were equally likely to occur in small and large towns and in urban and rural areas, the study found. Shootings were equally likely to occur in any part of the country, with 40 states and the District of Columbia all having experienced incidents.
Commercial and educational environments were the most likely locations for mass shootings, according to the report, with 70 percent of incidents occurring in those places.