Mass Shootings at Two German Hookah Bars Kill 8 People, Incidents Likely Connected
At least eight people were killed, and several others injured after mass shootings at two hookah bars in Hanau, Germany on Wednesday.
An unidentified suspect is said to have shot several people at a hookah bar in the town around 10 p.m. local time, before driving to a second location and shooting more people at a different hookah bar.
Police arrested at least one person in connection to the shootings, according to German newspaper Bild. It is unknown whether more than one person was involved. Possible motives for the shootings are also unclear.
"According to the latest findings, the police can now confirm that eight people were fatally injured. The search for the perpetrators is in full swing," said local police in a statement shortly before reports of the arrest.
At approximately 5:00 a.m local time, local officials confirmed that the suspect had been found dead in his home in Hanau. The suspect's body was found with another body, though it is currently unknown who the second body is and whether or not they were involved with the shootings. Police say there is no sign there are any other suspects.
At least three people were confirmed dead at the Midnight Shishabar, a hookah bar in the central part of the town. Witnesses reported seeing the shooter driving away from the bar in a dark vehicle.
Shortly afterwards, five more people were shot dead at another hookah bar located in Hanau's Kesselstadt district. An additional five people are said to be seriously injured at the two locations.
The shooter was also reported to have fled the scene by car after the second shooting, sparking a massive police search. A large number of police were believed to be searching the areas near the shooting sites, with a helicopter also being used to search for possible suspects.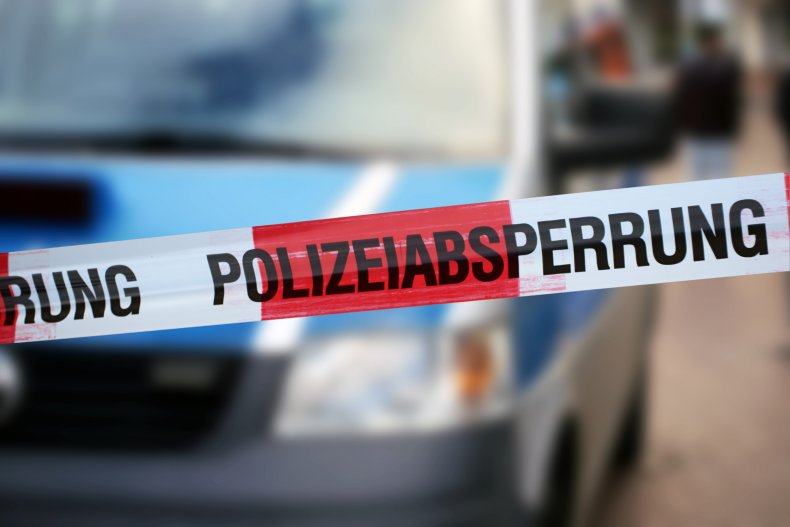 Hanau has a population of just under 100,000 and is located in southwestern Germany, just east of Frankfurt.
Gun violence happens in Germany at a rate far less frequent than in the United States, but it is not unheard of. Prior to the Wednesday shootings, the most recent incident left one person dead and four others injured outside a music venue in Berlin, although it is unknown whether the injuries were related to the gunshot death.
The previous mass shooting involved a 26-year-old man who was arrested after allegedly killing six of his family members in January.
Some have suggested that the country's strict gun laws place restrictions on firearm ownership that have resulted in less frequent and deadly mass shootings. The types of weapons available could also be a limiting factor.
An anti-Semitic shooting spree that took place on the Jewish holy day Yom Kippur in October 2019 and left two people dead was carried out with homemade weapons that frequently jammed and misfired. More functional and efficient weapons may have led to higher numbers of people being killed or injured.
Update (2/19/2020, 11:00 p.m.): This article has been updated to reflect that police have found the suspect dead in their home.