Mentally Ill Man Goes On Knife Rampage, Attacks and Stabs Early Morning Commuters and Students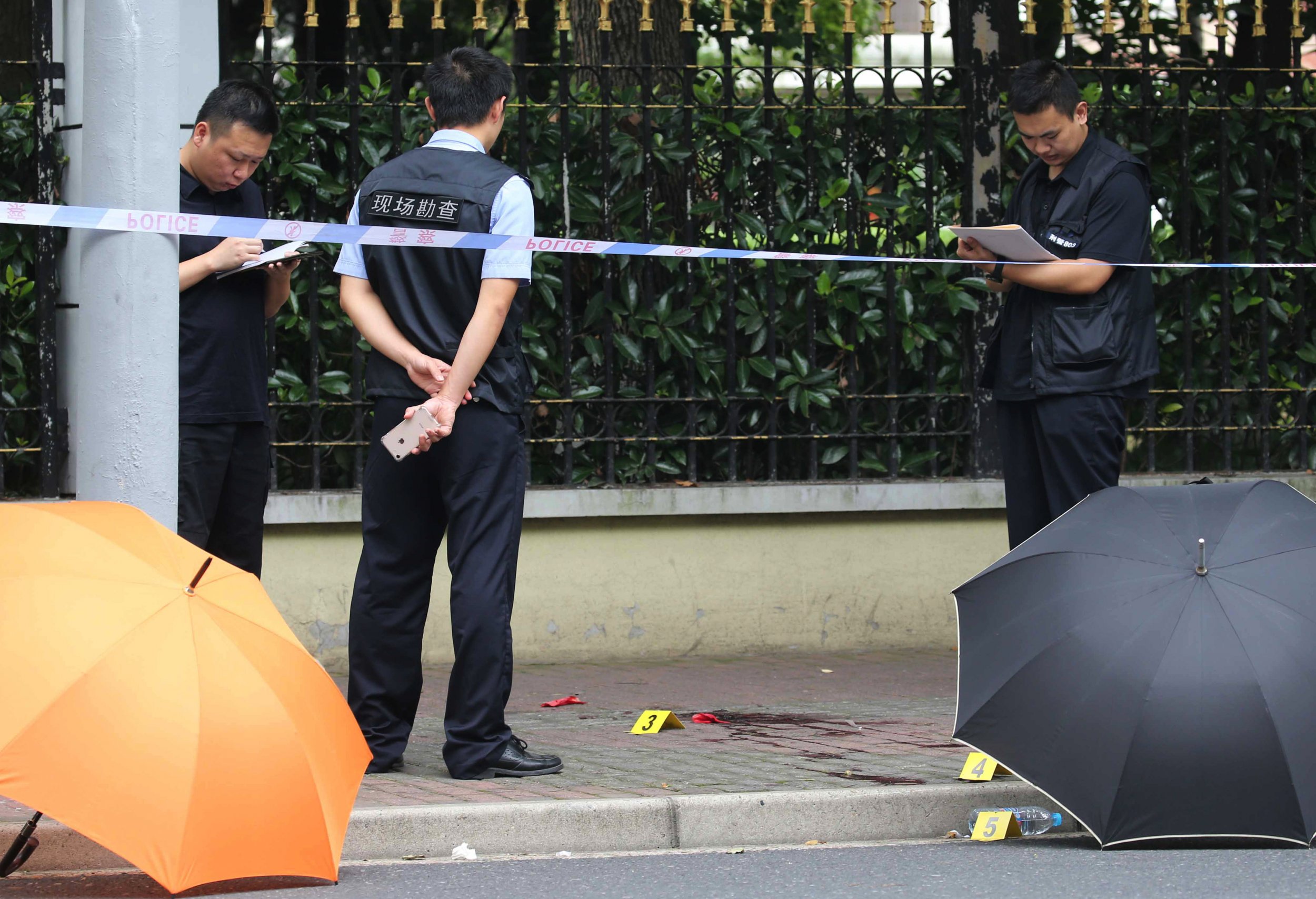 At least 11 people have been injured after a man went on a knife rampage in southern China.
According to the Associated Press, the man attacked early morning commuters in the city of Ji'an in the central region of Jiangxi province. The 11 wounded included students, local police said. None of those hurt sustained life-threatening injuries.
City police said the attacker was subdued by police and bystanders. He was identified as Guo Kaibing, 33, the local police force wrote on its microblog. Authorities spoke with his family, who said Guo had a history of mental illness.
CGTN reported that the attack took place at 7:12 a.m. local time. Those injured have been taken for treatment at a nearby hospital while police launch an investigation into the incident. It is not clear exactly where in the city of 4.8 million people the attack took place.
It is the latest mass stabbing in a country that has become familiar with similar attacks. Schools, transit systems and other public places have been targeted, for the most part by individuals holding some kind of grievance against local officials, individuals or the facilities attacked. Authorities have described many of the attackers as mentally ill.
Unlike in the U.S., China has tight gun control laws meaning would-be attackers usually resort to knives instead. Nonetheless, such weapons have inflicted fatal and life-changing injuries on dozens of people in attacks across China.
Authorities introduced tighter security measures in 2010 to help deal with the threat of knife rampages, especially against students. The new measures followed a spate of deadly knife attacks on schools within just one month.
Strangers were banned from entering school campuses and long metal poles were distributed to staff to help hold attackers at a safe distance, disarm and subdue them with minimal risk. Citizens buying large knives were also required to register with the government when doing so.
But knife attacks have continued despite the security reforms. In December, for example, an attacker armed with knives hijacked a bus and ended up killing eight people and wounding another 21.
And in March, nine people died and at least 21 were injured outside a middle school when a disgruntled former student launched a knife attack on children as they were heading home for the day.
The culprit—28-year-old Zhao Zewei—was executed in September. A court statement said Zhao's "despicable" crimes were committed using an especially cruel method, justifying the death penalty.