A dog has been reunited with her owner after being missing for nearly five years thanks to the efforts of a local rescue group and a microchip.
Bay, a 6-year-old Basenji mix, had escaped from dog-sitters at her Framingham, Massachusetts home while her owner was away in June of 2016. The non-profit group Missing Dogs Massachusetts announced that Bay had reunited with her human "mom" after the extended absence in a Facebook post on Tuesday, alongside photos of the healthy-looking pooch.
"She is now safe and warm after almost 5 years out there. A microchip helping make the final identification. As you can see, her appearance is much different from years ago," the group wrote. "Still was wearing her martingale collar that was now embedded in her neck and had to be cut off. No tags any longer. About 9 miles from her home as the crow flies. As you can see, she has not been lacking for meals."
Bay had been spotted in the nearby Boston suburb of Needham in 2019 and was at first suspected of being another missing dog named Cannoli. An investigation that determined she was not Cannoli had taken place before she went missing again. Recently, a Missing Dogs Massachusetts volunteer followed up on reports that the dog had been spotted again, renewing attempts to identify her.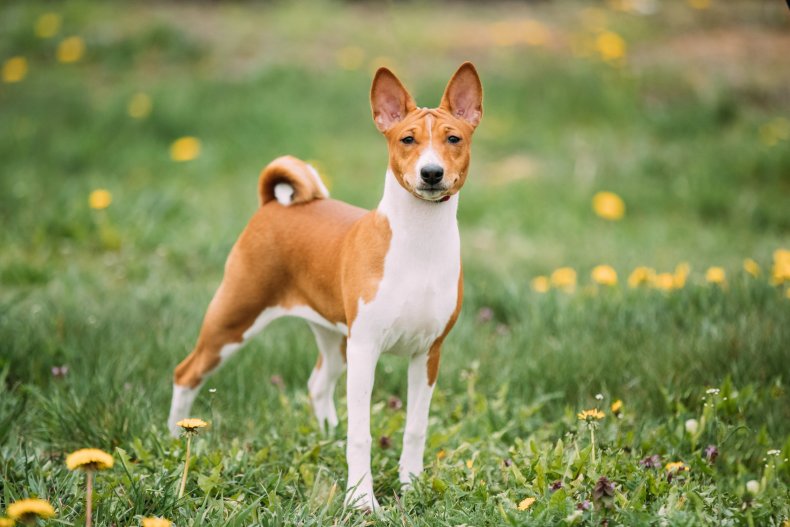 Initial identification attempts were hampered by Bay eluding conventional traps. Last week, the group began to assemble a special "kennel trap" and activated it on Tuesday morning, leading to Bay's successful capture and identification. She had initially been reported missing to the group by her owner in 2016.
About nine hours after the initial post announcing Bay's identification, the group posted a video showing a reunion with her family, including two other dogs. Although Bay was said to be "frightened at first," the video shows her excited and in an apparently good mood as her owner pets her.
"As you can imagine, after virtually no human contact for almost 5 years, it could be a bit overwhelming," the group wrote. "Earlier today, Bay and her mom were reunited. Bay's mom only had her for 6 or so months before she went missing, so naturally she was frightened at first."
"As you can see here though, she's getting nicely settled back in with her family," they added. "We again want to thank all who made this happen and are happy her owner never gave up on her."
Although rare, it is not unheard of for pets to be found after being missing for years. A cat named No-no was found in February about seven miles from home after being missing on Vancouver Island, Canada for approximately three-and-a-half years.
An especially improbable reunion between pet and owner happened in 2019, when a Fox Terrier named Dutchess was discovered in Pennsylvania, about 1,000 miles away from her Florida home, after being missing for 12 years, according to the Washington Post.
Newsweek reached out to Missing Dogs Massachusetts for comment.