Massachusetts Campus Police Chief Placed on Leave After Liking NRA and Trump Tweets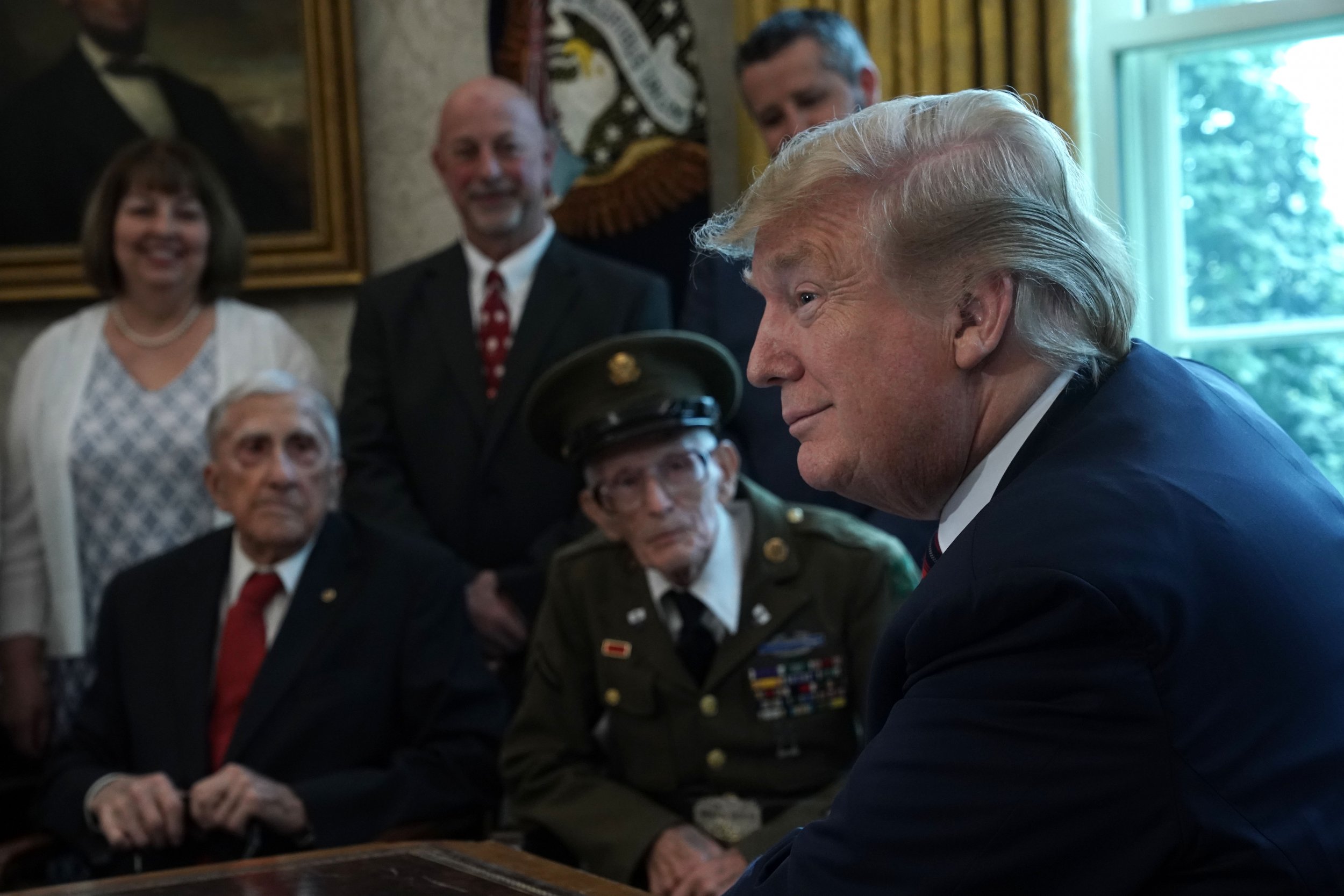 Massachusetts' Mount Holyoke College and Smith College announced on Wednesday that Daniel Hect, their new joint campus police chief, has been placed on administrative leave after his social media activity sparked a backlash among the school's students.
Hect, who leads the Mount Holyoke College and Smith College campus police department, on February 6 shared news of his new appointment to Twitter. "I am excited to announce I have accepted the position of Chief of Police at Mount Holyoke and Smith colleges, two of the most prestigious all women's institutions in the nation," he wrote. Hect officially began his role on February 18.
Shortly after, students from Mount Holyoke and Smith College began looking into Hect's Twitter history and noticed some controversial activity. According to Smith's student newspaper The Sophian, students discovered that the official has liked tweets "almost exclusively in response to President Trump's tweets and included anti-immigrant, pro-gun rights and racist sentiments." Hect was also found to have liked various miscellaneous messages from the National Rifle Association (NRA).
Newsweek was unable to verify the tweets as Hect's account has since been deleted.
Students' frustration towards Hect's political affiliation and personal beliefs continued to grow last week. On Thursday and Friday, some students pup flyers around campus with information about the officer in a bid to shame him and raise awareness of his political history. "This is Smith's new chief of police, is our community safe?" the materials read.
Smith College reportedly cancelled all classes and extracurricular activity on Wednesday for a scheduled Inclusion and Diversity Conference, which included a presentation by campus police on how they manage diverse communities. According to The Sophian, students began protesting Hect during the event.
In a statement emailed to Smith college on Wednesday, the institution's president Kathleen McCarthy noted that students "have voiced a lack of trust" in Hect. "In light of these concerns, the colleges have placed Chief Hect on administrative leave," she said. "We are working together with Mount Holyoke on next steps. I pledge to keep the campus community informed."
Mount Holyoke President Sonya Stephens asserted that Hect was not placed on leave because of his social media posts in a statement posted to the school's website. Stephens also revealed that the institution does not consider a candidate's political beliefs or personal views through social media in the hiring process. "Hiring decisions are based on the ability of a candidate to fulfill the roles and requirements of the job description," she said.
Deputy Campus Police Chief Ray LaBarre has been appointed Acting Chief of Campus Police while Hect is on leave.