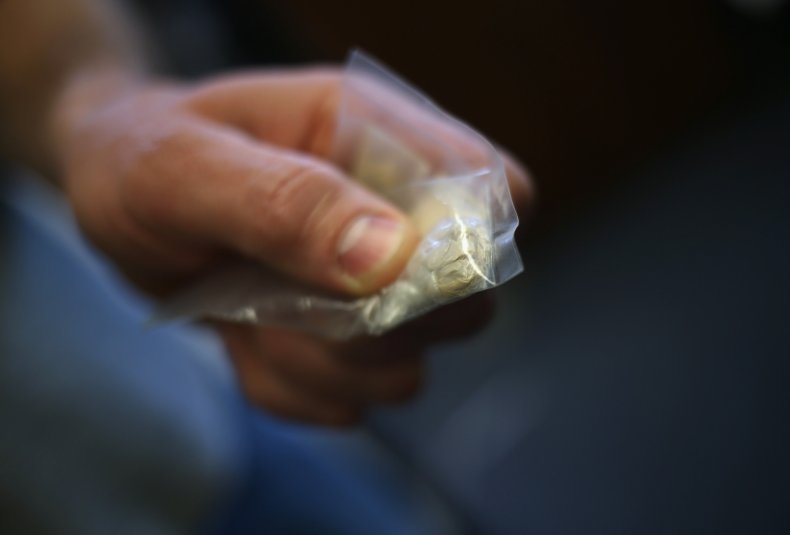 A five-year-old boy in Holyoke, Massachusetts, reportedly brought a bag of heroin to school that was allegedly taken from his home, according to the Daily Hampshire Gazette.
The boy's father, 29-year-old Benny Garcia, was arrested and charged for drug possession and endangerment of a child. He pleaded not guilty to both charges and is currently being held without bail until a hearing next week, WWLP reported.
Police officers answered a call at the H.B. Lawrence Elementary School at about 11 a.m. on Thursday, the Gazette reported, to investigate a report of a "powdery substance" that had been brought into the school.
In what he termed as a "a particularly shocking and egregious fact pattern," Assistant District Attorney Matthew Green told a court room that the boy showed his teacher a small plastic bag with Marvel Comics character Spider-Man emblazoned on it, the Gazette reported. Green said the boy allegedly said the bag came from his living room--and that its contents could make one turn into Spider-Man when he put it in his mouth, according to WWLP.
The boy was taken to Baystate Medical Center in nearby Springfield, and his life does not appear to be in any serious danger, according to the Gazette. The Department of Children and Family Services have also been notified.
The police obtained permission to search the boy's home. According to WWLP, in court on Friday, the prosecutor said that officers found 170 small bags that are thought to contain heroin, as well as 38 other baggies that are thought to contain cocaine.
"Officers also reportedly found four walkie-talkies and chargers in the home's kitchen pantry," according to the Gazette.
Heroin is a drug made from morphine, a chemical derived from opium plants grown in "Southeast and Southwest Asia, Mexico, and Colombia," according to the National Institute on Drug Abuse. People who ingest the drug often report feeling a "rush," an all-encompassing surge of euphoria and pleasure.
According to the Online Etymology Dictionary, the drug's name was coined in 1898 as a brand name by German company Friedrich Bayer & Co. Tradition states that the name came from the fact that the "rush," it gave people who took it made them feel as powerful as the Greek heroes of old, but this has not yet been positively verified.