Massachusetts DoorDash Driver Arrested for Writing Slurs on Sandwich Wrapper for Gay Couple
A Massachusetts DoorDash driver was arrested for allegedly harassing a gay couple by drawing homophobic slurs and images on their Subway sandwich wrapper.
On September 17, Matthew Butchard was arrested and is facing charges which include criminal harassment, property damage to intimidate, and civil rights violation counts.
Of all the charges that Butchard is facing, the criminal harassment charge carries the longest potential prison sentence, which is 30 months.
Local police were tipped off about Butchard's alleged crimes by a Snapchat video which showed him arriving at Todd Hermann and Steven James' home and allegedly drawing a penis and the words, "Todd + Steve = gay f**s," onto the sandwich paper before leaving it in their driveway.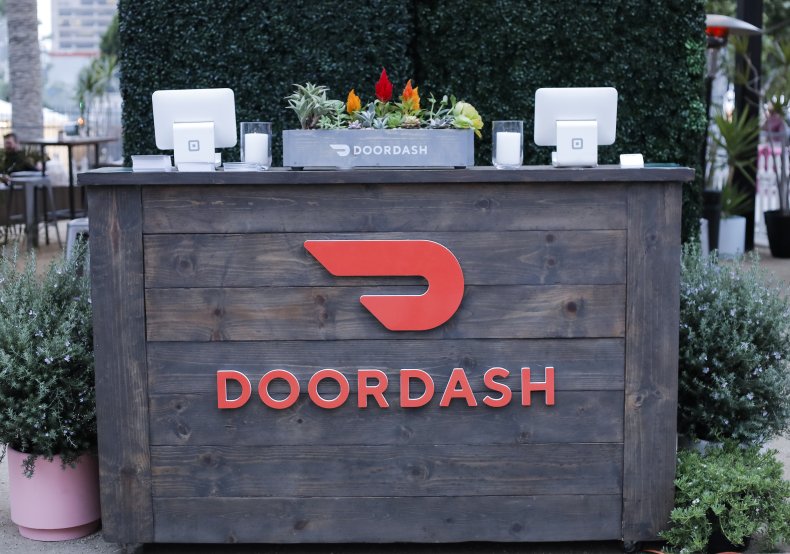 A female tipster, who remains anonymous, sent the video on September 16 to the Sandwich Police Department. The female tipster was able to get in contact with a Sandwich Police Department officer and told them she heard about Butchard "terrorizing the town" and that "this is not right and something needs to be done."
Both Hermann and James told Sandwich Police that "we were absolutely upset and appalled. It clearly targeted us and we are upset."
The couple's 20-year-old son said in a statement that "Butchard doesn't like me because I have two gay dads, I guess." The 20-year-old also said that Butchard allegedly made repeated offensive posts about his family on social media and, when confronted, threatened to "spray paint both of your dads' cars if you come near me."
Prior to this incident, Butchard has been arrested for marijuana possession, theft, and drug sales. In a "caution" note on a police report, Butchard was described as possessing a "defiant and anti-authority demeanor."
Butchard currently lives with his parents in East Sandwich, Massachusetts.
Hateful acts against the LGTBQ community continue to permeate the fabric of American society.
On September 21, a group of Florida high school students were captured on video stomping on LGBTQ Pride flags, waving fake Confederate flags and reportedly harassing classmates that were involved in a Gay Straight Alliance club.
"I think it's really upsetting," Nancy Tray told the St. Augustine Record on September 20. Tray is a parent of a current student at the high school.
"I think anyone who sees something like this going on at their child's school is going to be concerned," she said. "Everyone wants their child to be part of a school community that has acceptance and respect, and I don't think that this video demonstrates that."
Newsweek has reached out to Sandwich Police Department for further comments.