Following a surge in COVID-19 cases in Massachusetts, officials decided to end the state's contact tracing program in favor of more testing and vaccine outreach.
In April 2020, the state launched the program to reach out to anyone potentially exposed to COVID-19, led by Partners in Health, a health care nonprofit based in Boston.
According to Massachusetts officials, the program cost about $158 million and made more than 2.7 million calls to residents throughout the state. The program is supposed to end Friday.
The Boston Globe reported that state-funded workers will no longer be contact tracing, which leaves local health departments to do their own. They have been advised to only do tracing in higher-risk settings, such as nursing homes, homeless shelters and schools.
The decision to shift funds to testing and vaccination comes as cases in the state are increasing. One of the Mayo Clinic's Massachusetts COVID-19 maps shows an upward trend since October, with the average positive test rate increasing from 1.8% to 5%.
Several state health officials assert that Massachusetts residents have a better idea of what to do if infected now than at the start of the pandemic, reducing the need for contact tracing.
The state has encouraged residents to use MassNotify, a smartphone tool that, when enabled, informs anyone who has been near someone who tested positive for COVID-19 within two weeks of their potential exposure.
All reports are anonymous, showing no location or personal data. State officials said approximately 25% of Massachusetts residents have it enabled on their phones.
According to state government data, there were over 5,800 new confirmed cases on Friday, bringing the total number of cases to over 927,000. Over 1,400 are currently hospitalized with the virus, with over 300 in intensive care units. The state has confirmed more than 19,300 deaths since the start of the pandemic.
One of the Mayo Clinic maps labeled Bristol, Worcester, Plymouth, Hampden and Essex counties as strong hotspots, all with over 80 average daily cases for every 100,000 people.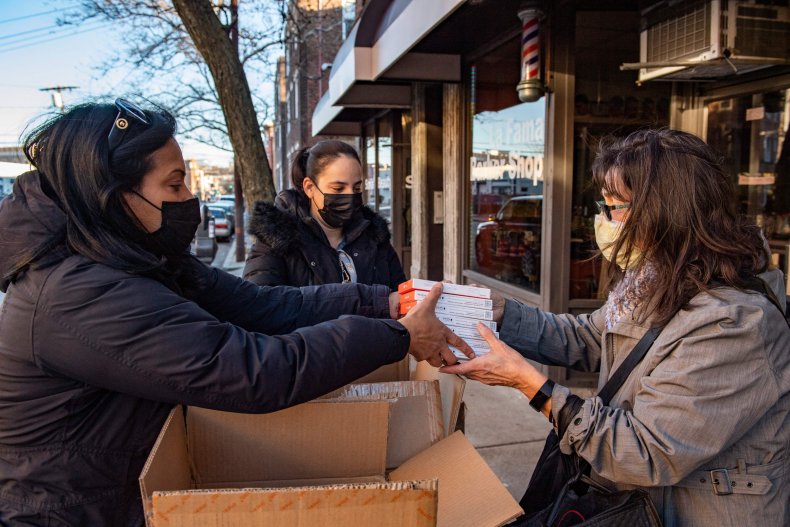 Timothy McDonald, director of public health in Needham, Massachusetts, questioned whether this is the right time to end most contact tracing since the Omicron variant is spreading. McDonald plans to continue contacting all Needham residents who test positive and tracking their contacts into January.
However, Phoebe Walker, director of Franklin County's Cooperative Public Health Service, said that at this point, most Massachusetts residents know what to do if they are infected, and funding could be put to better use doing vaccination outreach.
The Associated Press contributed to this report.