Massachusetts Golf Courses to Flout Governor's Stay-at-Home Order by Reopening This Week
Two golf courses in Massachusetts are reportedly set to reopen this week, despite state restrictions banning them amid the COVID-19 pandemic.
Massachusetts Governor Charlie Baker banned the operation of golf courses, along with several other businesses deemed "nonessential" through May 18, as part of an attempt to help contain the spread of COVID-19.
The owner of the Kettle Brook Golf Club and the Wachusett Country Club, both located in the central part of the state, plans on ignoring the restrictions and opening courses soon, even though she was personally affected by the virus when her mother-in-law died from the virus at the end of March.
"I do know how serious this is," Cara Cullen, who runs the courses with her three brothers, told Fox News on Monday. "I don't think this is a hoax. I think it's serious. And my four children never saw their grandmother again and haven't been able to properly grieve. So I do recognize how real this virus is."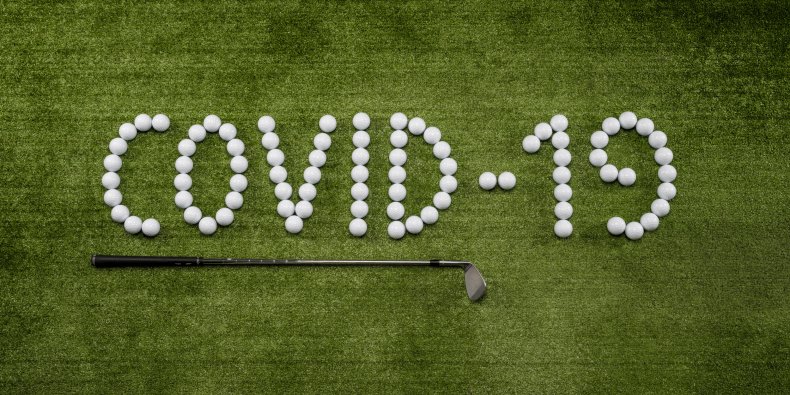 Although some sports require close contact between individuals, golf is typically played at distance in large outdoor spaces. Most of the temporary state bans placed on golf during the pandemic have since been lifted, with some believing the sport is uniquely equipped to make accommodating social distancing and safety guidelines feasible.
Massachusetts, Maryland and Vermont are the only states that have yet to decide on when golfing can return, according to Golf Advisor. A total of 47 states will allow golfing when courses reopen on Tuesday in Washington state and in New Hampshire on May 11.
The Alliance of Massachusetts Golf Organizations reportedly presented a plan to reopen golf courses in a meeting with Baker's advisory board on reopening business over the weekend. The governor said the proposal was "being taken into consideration" during a Monday press conference.
Cullen told Fox News she is unwilling to wait any longer for the Republican governor to take action, saying that her family was "running out of time" after the businesses were shut down for five weeks and had "nothing to lose" by breaking the law. Although there is no exact timeline, she said the courses should be reopened in the "next few days."
"I've put my faith in him and our patience is done," she said. "At this point, unfortunately, if we don't open in a few weeks, we're done."
Cullen insists that when the properties do open, they will prioritize safety by taking preventative measures like checking people in outside only, using no-contact flagpoles and single-use golf carts, banning people from gathering in parking lots and mandating that employees wear gloves and masks.
Newsweek reached out to Baker's office for comment. This story will be updated with any response.