Massachusetts Hospital Victimized by Hack Leaves Thousands of Patients' Info Exposed
A hospital in Worcester, Massachusetts has warned patients of a recent data breach that allowed hackers to access personal information.
According to the Telegram and Gazette, the hospital, UMass Memorial Health, wrote a notice to patients about the breach on October 15 and said that an unauthorized person accessed hospital accounts between June 2020 and January 2021.
"Our investigation to determine the nature and scope of the incident determined on January 27, 2021, that a limited number of UMass employees' email accounts may have been accessed by an unauthorized person," the notice said.
According to the U.S. Department of Health and Human Services, 209,048 people were affected by the breach.
In its notice to patients, the hospital said that it finished "identifying individuals with information contained in the accounts" on August 25.
"For patients, the information involved included names, dates of birth, medical record numbers, health insurance information, and clinical or treatment information, such as dates of service, provider names, diagnoses, procedure information, and/or prescription information," the notice said, according to the Telegram and Gazette.
"For health plan participants, the information involved included names, subscriber ID numbers, and benefits election information. For some individuals, a Social Security number and/or driver's license number was also involved," the hospital added.
The newspaper reported that some patients have been offered free credit monitoring and data protection services in the wake of the data breach. The hospital also said that it has "reinforced education with our staff regarding how to identify and avoid suspicious emails and are making additional security enhancements to our email environment, including enabling multifactor authentication."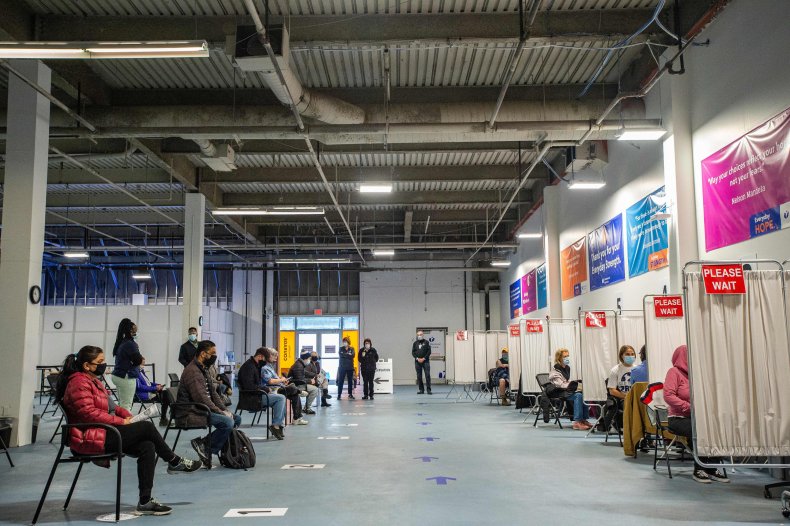 Newsweek reached out to the hospital for comment.
The hacking incident in Massachusetts is the latest in a series of hacks and cyberattacks hospitals have faced in recent months.
In May, a hospital system in Southern California had to temporarily modify its patient care procedures after it was targeted by a cyberattack.
Also in May, a ransomware attack shut down information systems across five hospitals in New Zealand.
In June, the FBI announced that the international cyber-crime gang Conti had attacked at least 16 U.S. medical and first responder networks in the past year.
The announcement came after the group attacked Ireland's health service in May, locking many hospitals out of their computers, denying health care workers from accessing patients' records, appointment booking and email systems.
On Monday, computer giant Microsoft warned that hundreds of companies and organizations have been hit by an attack on Microsoft's systems.