Massachusetts Man, 83, Arrested for Allegedly Beating a 76-year-old Man to Death at a Nursing Home
A Massachusetts nursing home resident has died from injuries including a crushed skull following an alleged assault by a fellow resident—believed to have been the man's roommate.
Haverhill Police said they arrived at the Oxford Rehabilitation and Health Care Center shortly after 7:30 p.m. on Saturday following reports that a resident was being combative. A 76-year-old man was found at the scene with injuries consistent with assault.
The victim, who has yet to be formally named, was transported to Holy Family Hospital and pronounced dead shortly after arrival, Essex County District Attorney spokeswoman Carrie Kimball confirmed.
Jose Veguilla, 83, was arrested in connection with the assault and was also transported to Holy Family Hospital, where he underwent a medical evaluation.
Although officials have not confirmed that the two men were roommates, Gifford Russel, another resident of the home, told NBC Boston that two men were known to him and that they had lived in the same room.
Speaking with regards to the victim, Russel said: "He was a good, old gentleman. He was a nice guy. He didn't deserve what happened to him."
It is not yet clear what led to the incident, however, some residents and family members have shared their displeasure at the nursing home's handling of the aftermath.
"[The residents] all got to see the body rolled out," Erika Wallace, the daughter of an Oxford Manor resident, told WCVB.
"I don't know why they wouldn't keep them in their rooms but my dad got to see it, so he's going through having to see the crushed skull. It was just really traumatic."
Some also complained about the lack of communication. Russel's daughter told NBC Boston: "I mean they're a really great facility—don't get me wrong—but it's just, I don't know. It doesn't even seem like anything happened in there."
She said the lack of information was leading to rumors among the residents. Another unnamed woman, whose mother is also a resident at the home, agreed.
"They didn't even apparently let any of the residents know because I can guarantee you my mother would have told me," she told the news outlet.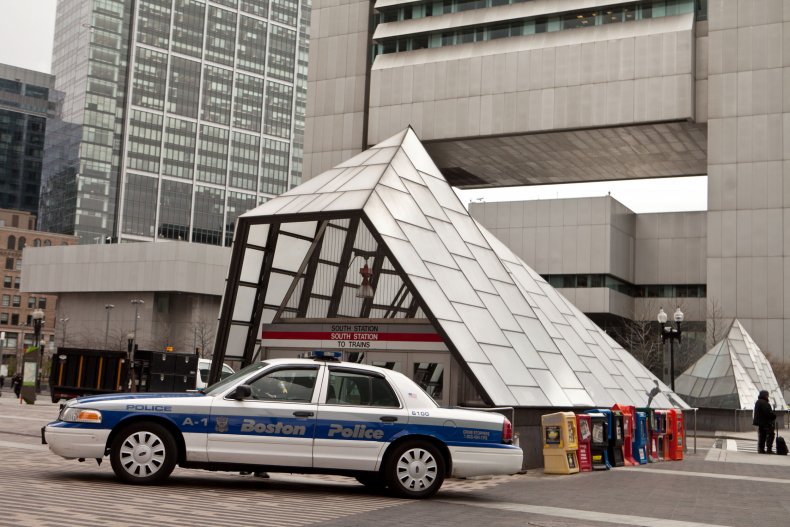 In a statement released on Sunday, Oxford Manor spokesperson Tim Brown said the matter is being investigated and that they will support all patients, staff and relevant authorities with the case.
"The Oxford's heart goes out to the families of those involved in last night's incident," Brown said.
"Our center is making additional support services available to our staff and residents. The Oxford Center and staff are working with the Haverhill and State Police Departments in their investigation.
"Based on our initial internal investigation, our staff acted quickly and appropriately in the matter; we are unable to comment further or provide additional details."
The Essex County District Attorney's office confirmed Veguilla is under investigation for homicide.