Massachusetts Man Allegedly Attacked Elderly Trump Supporter on Election Day, Police Say
A man has been charged over an alleged attack involving a Donald Trump supporter who police said was assaulted while holding a sign backing the president.
Bladen Tisdell, 32, of Cotuit, Massachusetts, was charged with assault and battery on a person older than 60 and disorderly conduct after the altercation on Tuesday.
Officers were called to reports of a fight at a fire station in Osterville at 2 p.m. on Election Day involving a 69-year-old man holding a "Trump 2020" sign.
Barnstable Police Department said in a statement that a younger man parked his pickup truck near the Trump supporter, got out of the vehicle and began shouting.
He then allegedly grabbed the Trump sign and threw it to the ground before assaulting the victim.
"The younger pickup truck driver began shouting at the older male and then got out of his car and continued to yell as he approached the older victim," the police statement said.
"Upon reaching the elderly victim, the younger male grabbed the Trump sign from the victim's hands and threw it to the ground. The younger male then grabbed the 69 year old victim with both hands and began shaking him and pushing him backwards as he continued to yell at him."
The elderly man, who refused medical treatment, helped police identify the suspect after he was pulled over by police.
Tisdell, who was released on bail, is due to be arraigned in Barnstable District Court on Wednesday.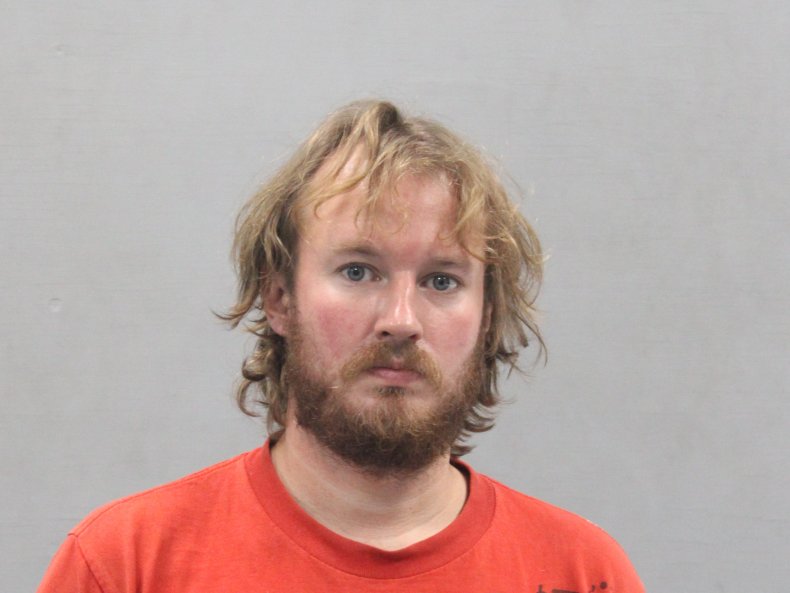 With 93 percent of the votes counted, Joe Biden was ahead of Trump in Barnstaple district by 58 percent to 40 percent.
The Democratic nominee picked up Massachusetts' 11 Electoral College votes after AP called the result with just 65 percent of ballots counted, with Biden on 66.8 percent of the vote.
A poll in October found a majority of both Republicans and Democrats expected an "increase in violence" connected to the election.
The survey carried out by YouGov for Braver Angels reported that 53 percent of Democrats and 59 percent of Republicans "agree or strongly agree" that there would be an increase in violence as a result of the November 3 election. A majority (57 percent) of independent voters also expected violence.
Overall, the poll found that nearly 56 percent of Americans expected an uptick in violence related to the election. The survey was carried out from October 1 to 2 and polled more than 1,500 respondents, with a margin of error of plus or minus 4.2 percentage points.
There were angry scenes outside the White House on Tuesday night with protesters marching in the streets chanting "F*** Trump! F*** Biden!" as polls closed across the country.
Videos showed fireworks being set off and confrontations between pro- and anti-Trump demonstrators in the streets of the capital.
One clip circulating on social media showed a man in a balaclava asking the person recording to "stop filming" before apparently knocking the camera out of their hand.