Massachusetts Man Charged With Killing Cousin's Family, Tried to Blame MS-13
Matthew Locke was charged with the murder of his cousin's wife and three kids after the family was found dead in their home in March.
Locke's cousin, Moses Bermudez, was in California at the time his wife, Sara, and three children aged eight, six and two, were found dead in their home in West Brookfield, Massachusetts. Following the murder, 32-year-old Locke was charged with misleading a police investigation and has been held in jail since March, Worcester County District Attorney Joseph Early Jr. said during a press conference.
Among the statements Locke falsely made to police were about the "nature and extent of his relationship" with Sara and that the gang MS-13 was involved in the killings, according to MassLive.com.
Early told reporters that on the day of the killing, a family member called 911 and reported that Sara and her children were in the bedroom. When officers arrived, they found all four of the family members had been stabbed and a fire had extinguished itself.
He explained that DNA evidence contributed to four charges of murder being brought against Locke, but added that there is still a complex investigation being conducted and the case remains active.
Moses told WBZ that upon hearing Locke was being charged, he felt a weight had been lifted off his shoulders because he wants justice to be served.
"Why would he come and kill my family? Was there something else involved? I don't know. Only the police know. When this case unfolds, we're all going to find out," he explained.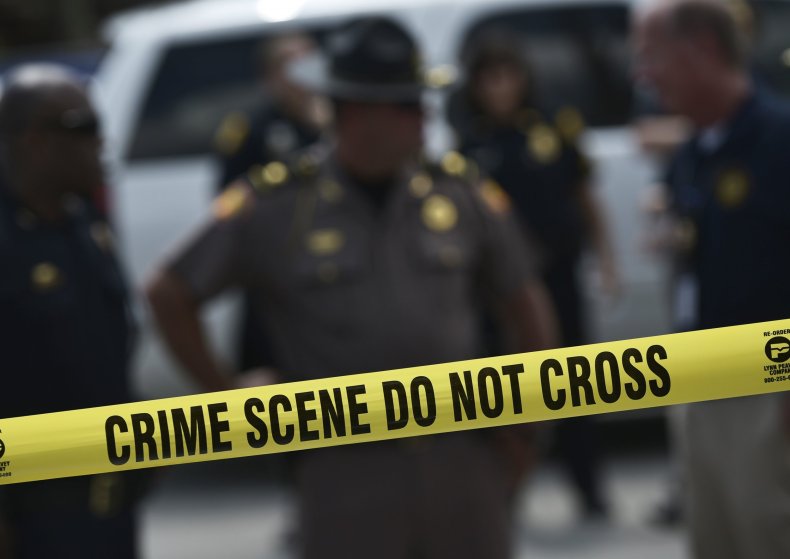 Before the charges were brought, during a conversation with his family members, he acknowledged that Locke was family, but asked if the rest of the family would "get on board" if he was charged with murdering Moses's family. He told WBZ that the majority, if not all of his family members said that they would.
When speaking with police, Moses shared that officers told him, "men lie, people lie, but DNA don't lie."
"I wish that things were different. We all do. But now we have to go through this process and hope to figure out the outcome," Moses told WCVB.
Last month, a crowbar crashed through Locke's attorney's car windshield and killed him, according to WCVB. It's unclear if he has a new lawyer.
Early explained Moses is not being considered as a suspect and West Brookfield Police Chief Thomas O'Donnell called it a relief that some closure has been brought to the case with the arrest of Locke.
In April, O'Donnell promised the community that justice would be served in the case and WHDH reported he said that the Bermudez family had not been forgotten, but were on the minds of law enforcement "every day, all day."
During his arraignment on Wednesday, WBUR reporter Shannon Dooling reported that Locke entered a plea of not guilty and is due back in court on December 18.
Early encouraged anyone with information about the case or Locke to send tips to detectives at the Massachusetts State Police Department at 508-832-9124.
Massachusetts Man Charged With Killing Cousin's Family, Tried to Blame MS-13 | U.S.