Massachusetts School Forced to Start Remotely After Police Bust Party Flouting COVID-19 Rules
A Massachusetts school has delayed resuming in-person teaching after police broke up a party of 50 to 60 students on Friday night. Lincoln-Sudbury Regional High School in Sudbury will now switch to remote learning until September 29.
Police reported that none of the partygoers were wearing masks or observing social distancing rules.
There are currently no known cases of coronavirus among the students at the party, but the Sudbury Board of Health said in a news release: "Due to lack of information of who attended the event and the inability to consult directly with those students, the risk to the school community cannot be adequately assessed."
The decision to switch to remote learning came because many students ran away from the police or gave fake names. If the students had given their names to the police the school would have been able to request that these students get tested for coronavirus and isolate themselves.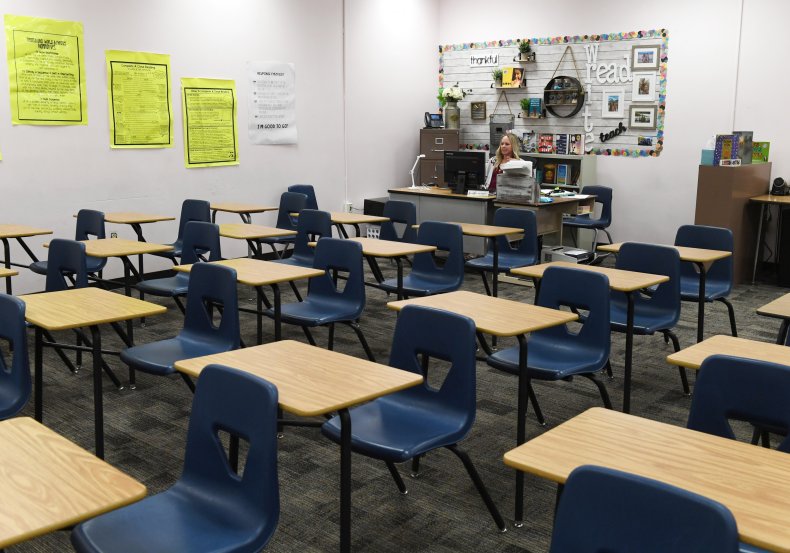 Instead, all students of the high school will be taught remotely for two weeks. The principal of the school asked the Sudbury Board of Health if 9th graders and 10th graders could go to school, as it is assumed students at the party were juniors and seniors. But the Board of Health refused as they could not identify who was at the party, or know if the students had younger siblings.
In a letter to parents, Bella Wong, principal of Lincoln-Sudbury Regional High School, said: "I agree completely with the Board of Health that this is the most prudent course of action to take given what has taken place.
"After the intensity of hard work and planning that has been done to be able to start school with students in-person we are profoundly disappointed at this sudden change of plans. I know you must be as disappointed."
Mary Lussier, a parent of a student at Lincoln-Sudbury, told CBS Boston: "It's just unfortunate because everyone else pays the price. You can't take chances and there are consequences."
The students who attended the party are encouraged to get tested for coronavirus and to notify the Board of Health and the School Health Office if they become symptomatic.
The high school is in Sudbury in Middlesex County, which has reported 26,182 confirmed cases of coronavirus and 2,105 deaths related to coronavirus. Massachusetts has reported a total of 122,904 confirmed cases of the coronavirus.