Massachusetts Store Tracks Down Mystery Musician Who Dazzled Shoppers
A Massachusetts store has tracked down a mystery musician who impressed fellow shoppers with his piano playing skills. The man asked the owner for permission to play the piano before entertaining the store's customers with his rendition of Journey's "Don't Stop Believin'."
The ReMarkable Cleanouts store at Winsmith Mill Market in Norwood posted the video to Facebook and said: "Young man asked permission to play and I asked permission to post the video. It's a great day here at the mill! Come on down!"
The video was full of comments from people offering to chip in and buy the mystery man a piano if he didn't already have one. The store owner responded to one of the comments and said: "I would love for this young man to come and play anytime and if he would like the piano I would love to donate it to him, only if he has room [where he lives]."
Multiple Facebook users identified the man as John Thomas Archer who told Newsweek he was the man in the video. While the store announced in a further post that they may have found the mystery man, they did not confirm his identity straight away.
But on Wednesday morning, Archer returned to the ReMarkable Cleanouts store to meet with the owner, Mark Waters, and they took a photo together.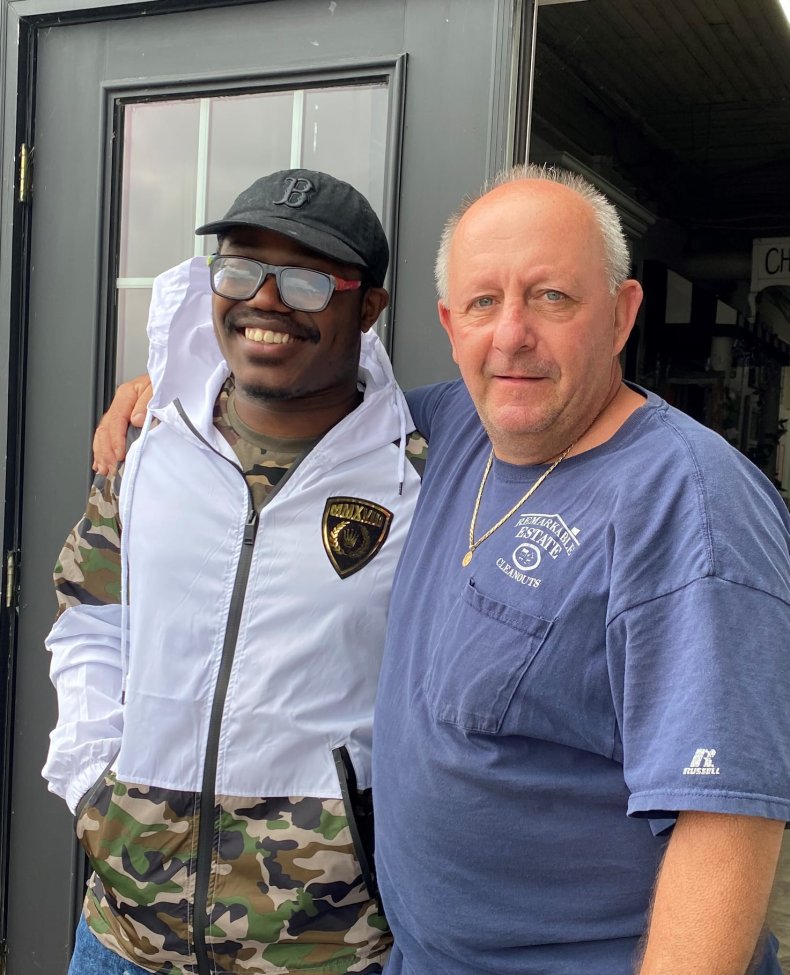 Reacting to the response the video received, Archer told Newsweek: "I'm very happy. I didn't know people liked it as much as they did. I'm glad to see it was a positive result.
"I don't perform often but I enjoy playing for fun. I like working with my music and hopefully, I can show off more of it in the near future."
Archer said he chose to play "Don't Stop Believin'" as it was the first song he learned to play on the piano: "I had an old counselor at a program I was in, taught me all the time. I would sit there for hours on hours trying to master it."
Waters told WBZ: "[Over the weekend,] this young gentleman came in, he said to Melissa, 'You don't mind if I play the piano?' Absolutely help yourself! He started playing and the place lit up!"
Waters told WBZ that if the musician did not have a piano at home he would invite him to the store to play more: "Especially in today's society. Everybody's on each other's nerves. You can't blame them; Everybody's locked up. There's too much stuff going on in this life.
"Let's loosen up, relax, chill out. If you can use the piano? Good. Our customers are the best. We do have a good time. It's just a fun place. And that's the way I want it to be. Fun."