Massachusetts Students Sent 'Horrific' Racist and Lewd Emails, Police Launch Probe
Police have launched an investigation after high school students in the Massachusetts city of Gardner were sent "horrific" racist and pornographic emails.
Teenagers and parents at schools in the Gardner school district received the emails in the middle of the night on Saturday, City of Gardner Police Department said in a statement.
Officers began receiving calls at around 12.30 a.m. on Saturday in regards to an email sent to students and parents via a family communication feature on the "plusportals.com"—the school district's portal for online learning. Police said this email contained a threat to the school building as well as racist phrases and was sent to more than 5,000 people, according to the statement.
Police said another email was sent at 1 a.m. to the same recipients this time saying the threatened incident would take place on January 24. It also contained extremely graphic images that appeared to be taken from the internet, the statement added.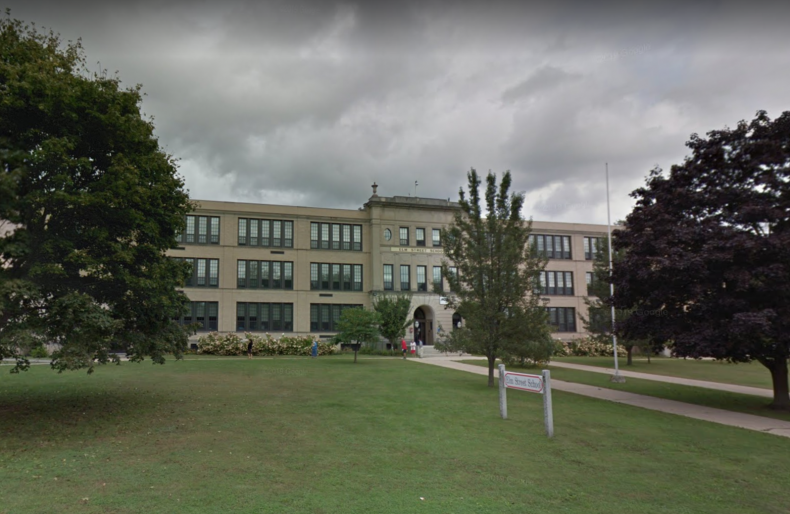 It said: "The Gardner Police Department checked the schools to ensure they were secure and no threats were located at this time. The police department is working with the school department and the city's technology department to investigate this matter and will continue to do our best to ensure the students and staff's safety."
Elijah Griffin, one of the students who received the email told WHDH: "I go into my email and I check it, and it was a bunch of racial slurs, child pornography, it was just horrible."
He said he hopes the perpetrator gets caught, adding: "Whoever did this needs really mental and physical help."
Superintendent Mark Pellegrino also told the news outlet: "These were horrific videos and messages that went out via email to our students and families." He said that officers immediately swept school buildings and determined there were no credible physical threats, and the mass email feature on the school portal has been disabled as police investigate.
Pellegrino also said the emails could still be damaging and the schools have set up counseling sessions for students. He said: "Really our primary thing, once we knew the schools were safe, that they were physically safe, is the social emotional health and wellbeing of our students and families."
In a statement the Gardner Public School District said it was "horrified" at the emails that were sent to our children and families through a student's school email account.
"These emails included images, videos, and messages of hate, violence, and racism. We are working with police to identify the author of these atrocious communications to ensure we respond appropriately.
"Messages of hate and violence are not tolerated in our school community. At this time, we ask our families and the public at large to know that the owner of the email account is not necessarily the author of these emails. Please let the professionals in our district and police department investigate properly and thoroughly."
Last year, two white students from Carrollton High School in Carrollton City, Georgia were expelled after posting a 50-second "cooking video" in which they use "ingredients" to create a black person made of racist stereotypes.
Meanwhile, multiple students at a Catholic school in Calgary, Canada were suspended after their recording of the school's principal using a racial slur was posted online.
Heritage High School students in Brentwood of California's San Francisco Bay Area, have faced a "very uncomfortable, very frustrating time," during the pandemic, a school official noted, following several incidents of classes being "Zoombombed."
"Zoombombing" sees internet hackers crash into online courses held via the Zoom online meeting platform with various forms of disruptions including profanity, hate speech and pornography.
A student from Heritage High School in Brentwood, Tatiana Torres, told California's KRON-TV: "There was this first person there were saying the n word repeatedly and like I hate Black and brown people and another kid started doing it and kind of saying like some bad words and then the n word, too." Teacher Connie Torres told the broadcaster: "Some of them [students] were exposed to pornography in other classes."