Father Accused of Stabbing Wife and Teenage Daughter at Their Home
A Massachusetts man has been charged with stabbing his wife and their teenage daughter in an early morning attack at their home.
When police arrived around 6 a.m. Friday at the property in Middleton, they said they found Paul Salvaggio, 54, covered in blood with a large kitchen knife as he attempted to leave in his SUV.
Police said officers boxed him in his driveway before Salvaggio exited the vehicle and started walking towards the garage. Police ordered him at gunpoint to drop the knife and get down onto the ground.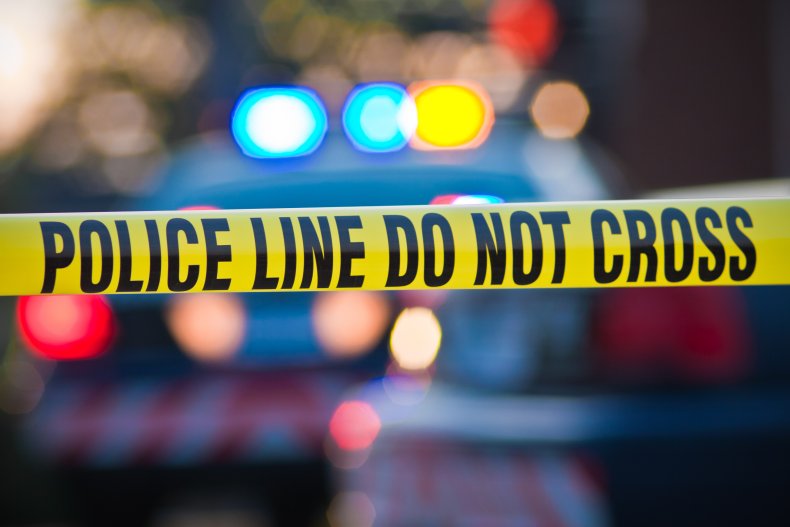 Salvaggio's wife had called 911, and was standing at the front door, naked, bleeding and screaming that their 13-year-old daughter had been stabbed, police said.
She took police officers to the girl's room upstairs where they found her semi-conscious with her face and clothes covered in blood and struggling to breathe. Salvaggio's wife said she had been stabbed while trying to protect her daughter from the attack.
The girl is at Boston Children's Hospital in a critical but stable condition, the Salem News reported. Her mother was treated and discharged from Beverly Hospital and is with her daughter. The victims' names have not been released to the public.
"It's shocking, it's a tough situation for everybody," Middleton police chief Bill Sampson told Boston 25 News. "These aren't typical things that we see in the town of Middleton."
Sampson said police visited the house before "but nothing along these lines."
One neighbor, Pam Hartman, told the network: "it's tragic. Imagine how the girl feels, somebody you trust in your own family would do that."
Salvaggio appeared in Salem District Court on Friday where he pleaded not guilty to a number of domestic violence charges.
Prosecutor Kate MacDougall did not give a motive for the alleged attack and Salvaggio will be held in custody without bail at least until a hearing on April 15 to decide if he poses a danger if released.
This was not contested by his court-appointed lawyer.
Salvaggio, who owned the family's home along with his wife, has been charged with two counts of armed assault with intent to murder.
He also faces charges for assault and battery with a dangerous weapon on a child causing substantial injury, as well as assault and battery with a dangerous weapon causing serious bodily injury.
When contacted for comment, Middleton police told Newsweek that Salvaggio "was arrested on scene and arraigned yesterday (Friday) in Salem District Court and is being held without bail. The investigation is still on-going."