Massachusetts Women's Health Center Actually a Fake Abortion Clinic, Says Watchdog Group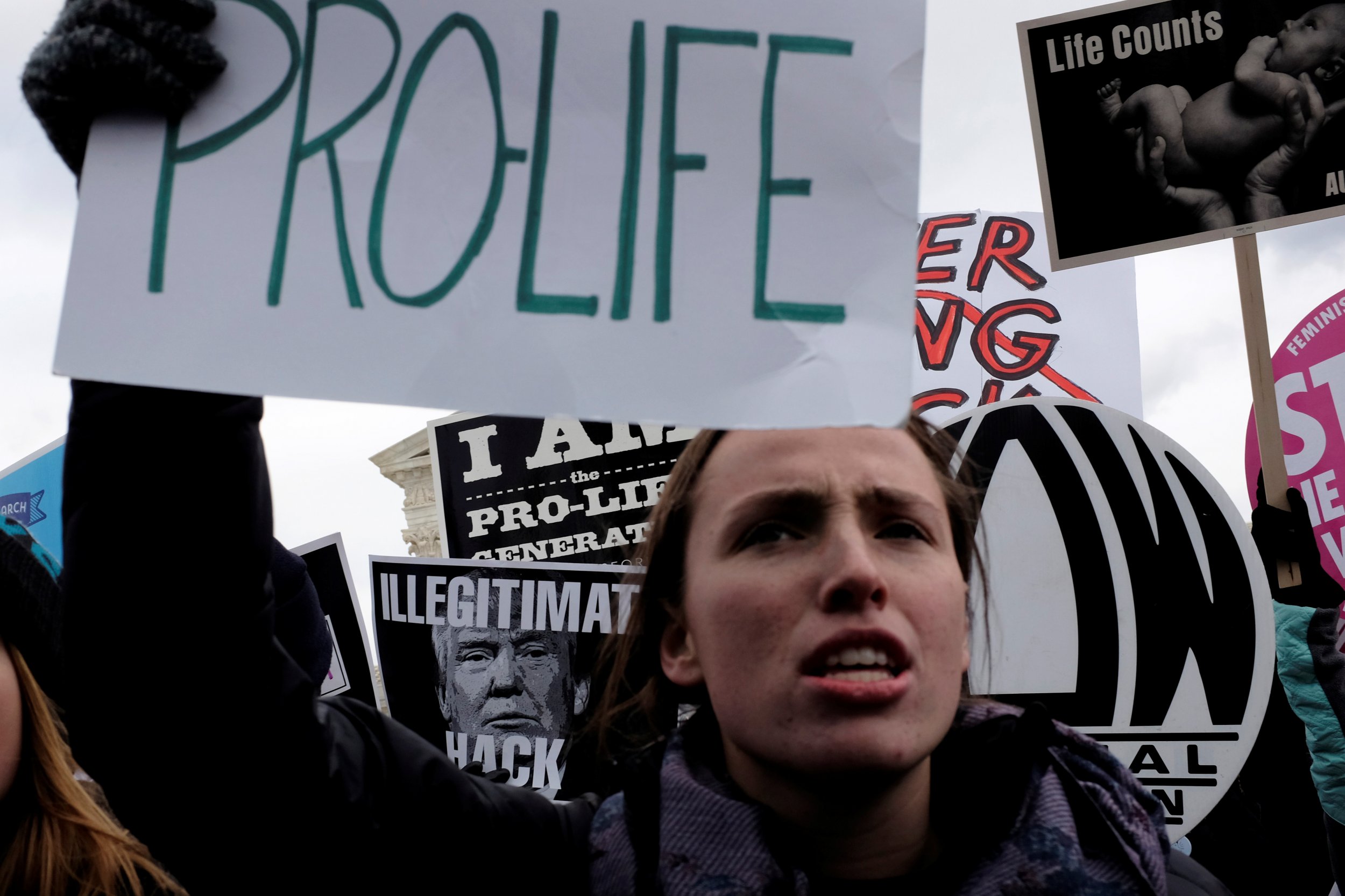 A Massachusetts health clinic is posing as an abortion provider to deliberately deceive women into not terminating pregnancies, a pro-choice group claims.
The Attleboro Women's Health Center does not provide abortions, but rather uses underhanded tactics in attempts to prevent them, according to the Campaign for Accountability, which filed a complaint on Thursday with the state's attorney general.
The health center's website prominently features headings on the "abortion pill" and "surgical abortion," includes extensive information on both pregnancy-terminating methods and offers the option of making an appointment at the top of the page. The site even includes price estimates for abortion procedures and advertises free abortion consultations. Users have to scour the site to find out that it actually does "not offer, recommend or refer for abortions or abortifacients."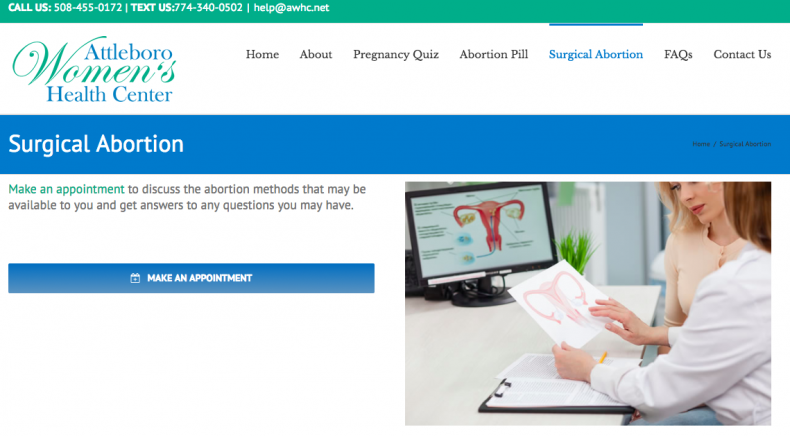 Attleboro Women's Health Center is one of an estimated 4,000 centers across the country that use deceptive tactics to prevent women from getting abortions. Such centers outnumber real abortion clinics almost fivefold.
These centers—which often receive thousands or millions in state funding—rely on a variety of tactics to dissuade women from going through with an abortion. Oftentimes they distribute misinformation about the procedure itself on their websites or in person, or use fear tactics to scare women off the idea of terminating a pregnancy. Other times they'll rent out a space down the street from a real abortion provider, or in a rural area where abortion clinics are few and far between.
Legally, there is little authorities can do to stop them.
There have been multiple attempts to regulate businesses seeking to limit women's legal rights to an abortion, but several of them have run up against First Amendment rights to free speech and have been slammed with suits. Lawyers at the Campaign for Accountability, however, think their approach to Attleboro Women's Health Center might just work.
"Massachusetts has really robust consumer protection laws and obviously an attorney general who's willing to enforce those laws," Katie O'Connor, legal counsel at the watchdog group, told Rewire. "We're hopeful in this pretty egregious case that [the attorney general] would decide to investigate."
Members of the watchdog group can't infringe on the center's free speech rights, but they can make a legal complaint against Attleboro Women's Health Center for "unauthorized use of a corporate name." According to Rewire, the center is listed to the same address as a business called the Abundant Hope Pregnancy Resource Center. In Massachusetts, businesses must file an articles of incorporation amendment to legally operate under another name.
Rewire first reported on Attleboro Women's Health Center's sketchy practices last month, when a resident told the outlet she'd seen someone installing an awning for the building, which is located half a mile away from an actual abortion provider called Four Women Health Services.
According to Rewire, Attleboro Women's Health Center even copied part of its abortion-providing neighbor's mission statement, writing that its goal is "to empower women to make informed decisions that support their privacy, dignity and self-respect."
A call to Attleboro Women's Health Center was not returned.