Massive 'BBQing While Black' Event Held in Park Where White Woman Called Cops on Black Family Barbecue
A massive crowd of people gathered yesterday for BBQing While Black, an event held at the same Oakland, California, park where a white woman called the police on a black family during a cookout.
In late April, a black family's barbecue along Oakland's Lake Merritt was cut short after a woman called the cops on them for using a charcoal grill, in a move several witnesses claimed was racially motivated.
A video of the incident, captured by Michelle Snider on April 29, showed a white woman standing in the park's designated barbecue zone telling a group of black people that "it is illegal to have a charcoal grill in the park here." The woman, who has not been identified, also accused one of the men of "trespassing" before calling the Oakland Police Department.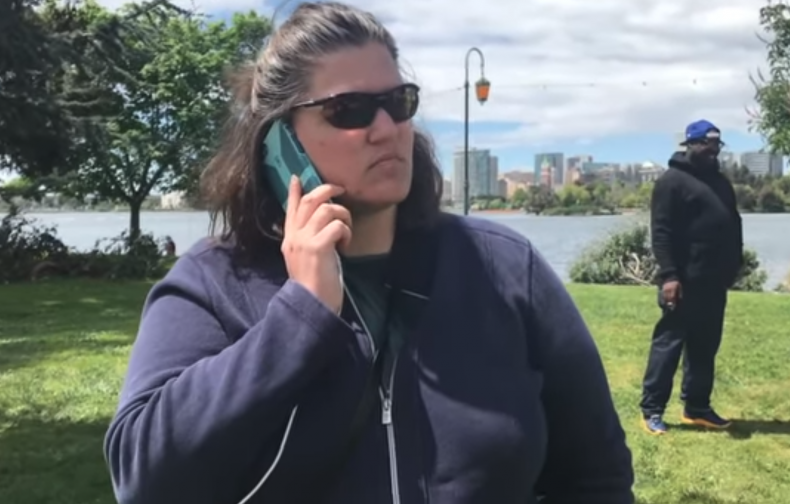 On Sunday, another barbeque was taking place at the same park, this time with hundreds of people who were there to take a stand against bias, prejudice and hate. Firefighters and police also made appearances throughout the day to facilitate traffic and to ensure the event was being held safely.
Hundreds of people gathered for the event, reported East Bay Times, while San Francisco Chronicle claimed that by 2 p.m. there were several thousand people in attendance.
"This is about doing what we've already been doing and eat in peace, literally," Logan Cortez, an organizer for the event that celebrates inclusivity, said, reported East Bay Times. "We're not fighting for our rights; it's already our right to do this."
The police arrived at the scene in April to find the white woman and black family arguing and complaining about harassment. The authorities wrote a report but did not make any arrests and allowed the family to go back to their afternoon barbecue, Newsweek reported earlier.
Afterward, Snider uploaded her clip online, which soon went viral, sparking heated discussions about race and even prompting social media users to create hilarious memes poking fun at the white woman.
On May 10, a large cookout was held in the same location as a response to the viral video. "This how we feel about mad ass Oakland gentrifiers," Michael Swanson Jr. said.
It is unclear whether BBQing While Black will become a regular event.