Massive Brawl Involving Over A Hundred Teens Closes Down Two California Malls
A conflict involving well over 100 teens in Stockton, California, resulted in the closure of two malls as the violence spread wildly out of control.
KCRA reported that the chaos began at around 5:30 p.m. Thursday at the Weberstown Mall. Police say that between 150 and 200 juveniles were involved in a large-scale skirmish at the shopping center. Fifteen police cruisers were dispatched to the scene, and officers worked to evacuate the combatants and lock down several entrances to the mall to prevent them from coming back inside.
Once the brawling teens were escorted to the parking lot, a number of additional fistfights began to erupt as police and security tried to calm the crowd.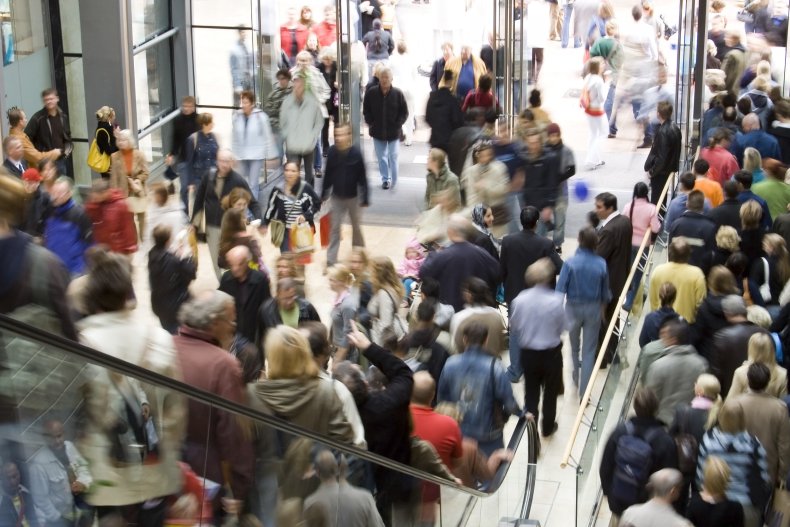 The group then crossed Yokuts Avenue to invade the Sherwood Mall. Seeing the crowd coming, Sherwood Mall staff placed their facility on lockdown as well. Police eventually managed to disperse the crowd, but no one was arrested.
One participant was taken to the hospital with unspecified injuries. An additional report of a female employee being assaulted at the mall's AT&T store has not been confirmed.
In video of the event, posted on social media, groups can be seen throwing punches and pulling people apart from clinches, then running when police arrive.
One shopper told Stockton newspaper The Record that she did not see how the skirmish began. Bobbie Rohrer of Stockton was at the Weberstown Mall with her family when they stumbled into the melee. "They were already coming out of the mall and beating each other up. They grabbed my daughter, and grabbed my granddaughter first.... My granddaughter tried to get through, and they started beating her up."
In the wake of the fighting, the Weberstown Mall has instituted a policy that no patrons under 18 will be allowed on the premises without a parental escort.
Stockton's Crime Stoppers association has offered a reward for the identity of the instigators of the mall brawl, but with a conflict of this magnitude it will be hard to single out a lone perpetrator.
This was not the first post-holiday brawl the Weberstown Mall has hosted. In 2017, The Record reported that a group of over 100 teens were rousted from the property after fighting, jumping on cars and accosting other shoppers. No injuries or arrests were recorded that year.