Philadelphia Rowhouse Fire Leaves 13 Dead in Deadliest City Blaze in Over 100 Years
Fire officials confirmed that at least 13 people died in a large fire that broke out at a three-story rowhouse in Philadelphia early Wednesday morning, making it the city's deadliest fire since a 1910 blaze that killed 22.
Of the deceased, officials said, seven were children.
"This is without a doubt one of the most tragic days in our city's history," Philadelphia Mayor Jim Kenney said. "Please keep all these folks, and especially these children, in your prayers. Losing so many kids is just devastating."
Another two people, one a child, remain in critical condition at local hospitals. They are expected to survive. Eight people self-evacuated, officials said.
"It just punches you in the gut. Children," Philadelphia City Council President Darrell Clarke said.
The blaze broke out on the 800 block of North 23rd Street in Philadelphia's Fairmont neighborhood.
"Preliminary information indicates companies arrived at 6:40 a.m. and found heavy fire coming from the second floor of a three-story rowhouse. It took 50 minutes to place the fire under control," the Philadelphia Fire Department tweeted.
Upon arrival, firefighters found a fire coming from the front door on the building's second floor. In the process of beginning their assault on the fire, they discovered multiple fatalities.
"There was heavy fire in, what would be for them, the kitchen area, the front of the second floor, and then there was an open stairwell for the third floor," fire official Craig Murphy said. "The only thing that was slowing that fire down from moving was nothing. That fire was moving."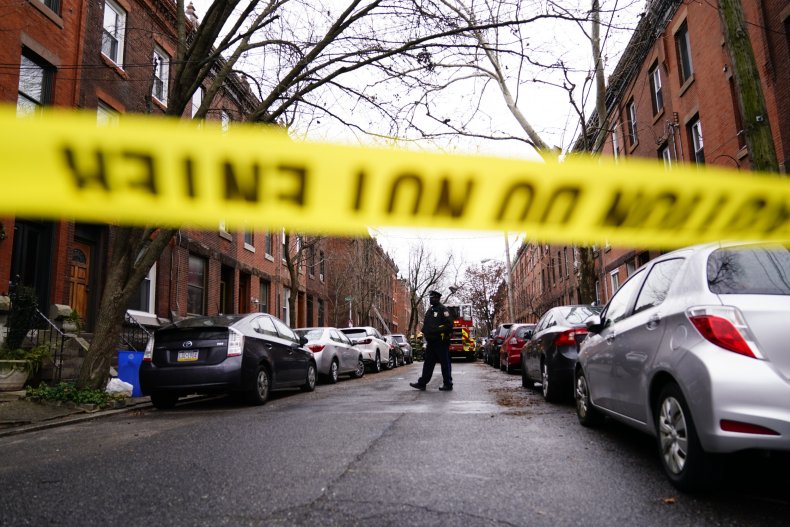 Murphy called the number of deaths "dynamic," suggesting the figure could change as recovery efforts continue.
He said 18 people were living in the second-floor apartment and another eight lived on the first floor, a "tremendous amount of people to be living in a duplex."
Four smoke detectors were in the building, but none were operating.
The faulty detectors have raised questions about safety inspections from the city, as the duplex is owned by the Philadelphia Housing Authority.
Murphy said the last inspection was done in 2019, which is when the four smoke detectors were installed.
The fire is being investigated by the fire marshal's office. While the origin of the blaze has not been determined, officials said that "it's not necessarily considered suspicious."
Another update will be provided to the public later Wednesday.
Update 01/05/22, 11 a.m. ET: This story was updated with more background and information.
Update 01/05/22, 11:18 a.m. ET: This story was updated with more information.