Massive Fire Threatens Glacier National Park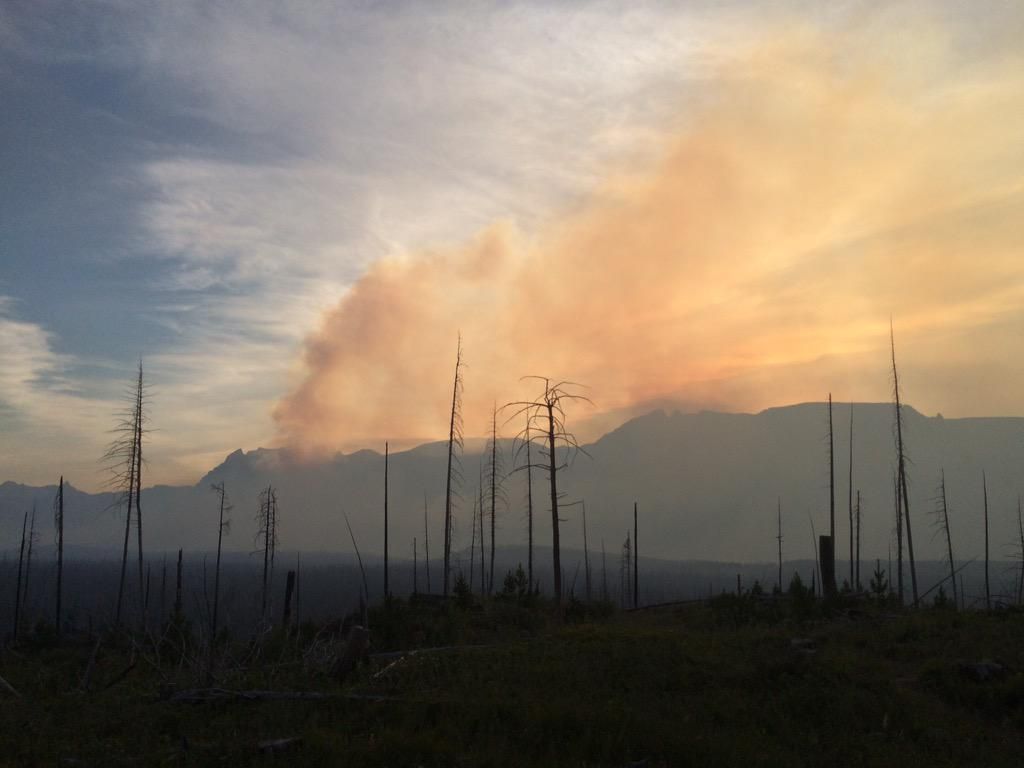 In Glacier National Park, one of the nation's most popular wilderness preserves, a forest fire has consumed nearly 4,000 acres of land. The fire was first spotted on Tuesday, according to local reports, and by Wednesday it had doubled in size. A press release from the park said the fire has "extreme spread potential" because of dry conditions and winds.
As fire crews combat the blaze with a combination of helicopters, land vehicles and on-the-ground personnel, park visitors have been evacuated. Backpackers and campers in the vicinity of the blaze were escorted to safety, the release said, and there have been no reported fatalities.
"Glacier," as it is referred to by locals, is usually flooded with visitors during the summer months. The fire is expected to grind visitation to a halt. The fire is currently spreading northeast along Going to the Sun Road, a famous highway that runs over the continental divide and links the eastern and western ends of the park. One car was lost in the blaze. Hotels and homes in the area have been evacuated, and some structures may be under threat, according to an ABC report. However, the only building that has been lost so far is the historic Baring Creek Cabin, a park ranger station built in 1935.
Located in Northwestern Montana, the park is home to dramatic landscapes, over 1,000 species of plants, and countless animals such as endangered grizzly bears, mountain goats and bighorn sheep. Climate change threatens to eradicate the eponymous glacier landmarks within the next 15 years, and increasingly dry and hot conditions contribute to the spread of forest fires.