Master of Nonfiction David Grann on His New Book, 'Flowers of the Killer Moon'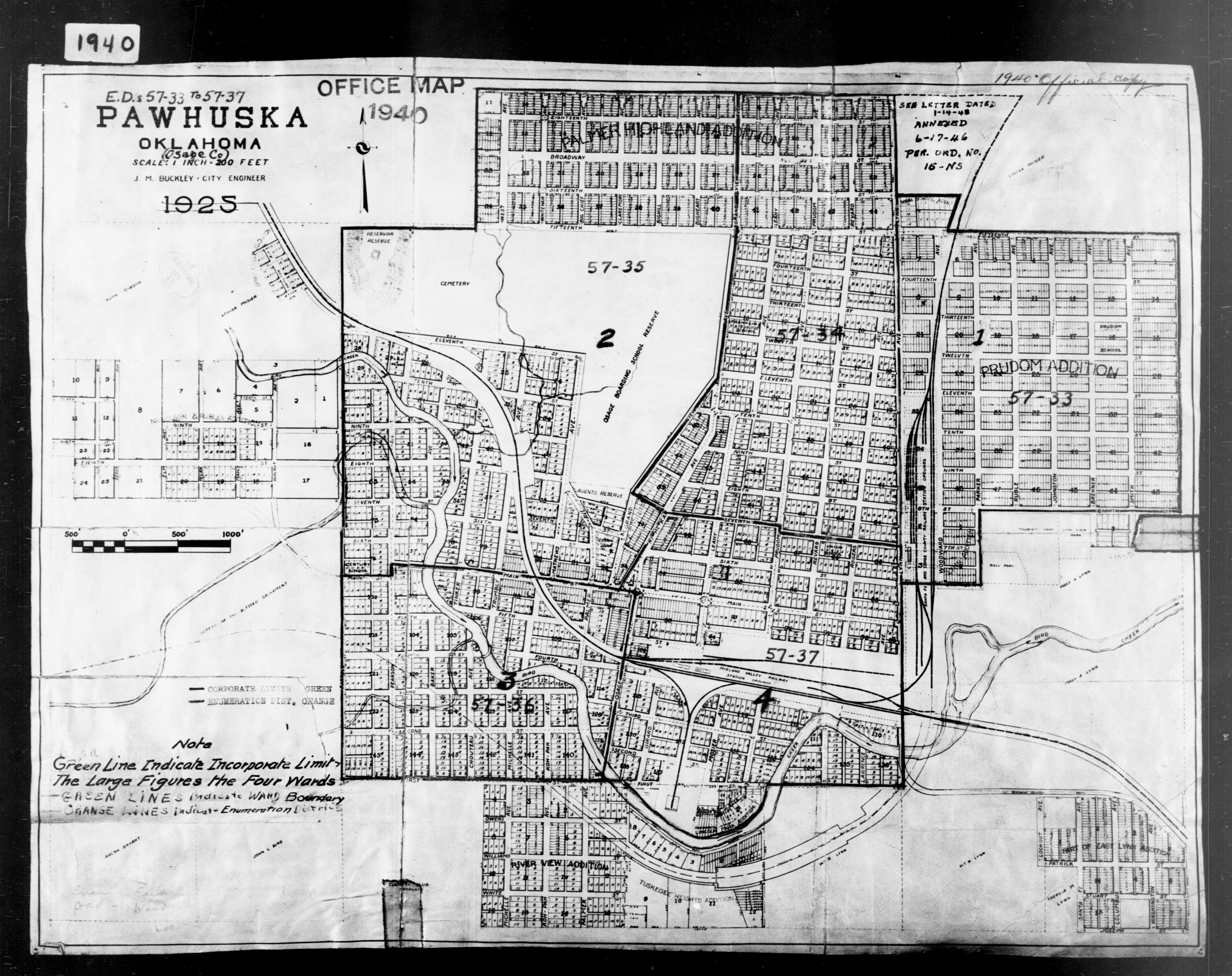 Unlike the more flamboyant practitioners of journalism, David Grann is not known for nightlife exploits or sartorial excess. He tweets, but unremarkably so. He is not building a brand or partnering with Chipotle.
Refreshingly, Grann is famous only for his writing. A staff writer at The New Yorker since 2003, he wrote what may be that magazine's most significant and emotionally/intellectually/viscerally absorbing story of the last two decades, "Trial by Fire," a calm but devastating account of Cameron Todd Willingham, a man imprisoned on death row in Texas for a triple murder-by-fire he almost certainly didn't commit.
Earlier, an even more popular story, "Lost City of Z," became a book in 2009, engendering the rare mix of critical reception and widespread popular readership. Among its fans was Brad Pitt, whose movie version of that book opens in theaters later this month.
April also brings Grann's latest work of nonfiction, Killers of the Flower Moon, about a rash of murders in Osage County in Oklahoma, in the 1920s. The victims were Native Americans who'd become some of the richest people in the world because the land on which they U.S. government had resettled them was soaked with oil. The men tasked with solving the crimes belonged to a law enforcement organization, then called the Bureau of Investigation, run by a pecksniffian young zealot named J. Edgar Hoover.
Early reviews have been mostly glowing, with Publishers Weekly writing that the book "burnishes his reputation as a brilliant storyteller in this gripping true-crime narrative." Hollywood agreed, engaging in what Deadline called "the biggest and wildest book rights auction in memory."
None of this seems to have altered Grann's even-tempered, normal-guy disposition. We spoke after he dropped off his son at school, and as he was preparing to head to Europe for a publicity tour.
The following conversation has been condensed and edited for brevity and clarity.
How do know you've found the right story?
You want it to be about something larger than itself—meaning than its particulars. So that you have a kind of a story that is fascinating, but it's also about something larger.
What compels you about a story so that you know you have to tell it?
There's an element of shock. With the Osage case, you felt like, here is this great racial injustice and criminal conspiracy in the heart of our country that wasn't that long ago and I had never read about it.
I guess it's almost a moral impetus. I felt that when I was doing the story about Cameron Todd Willingham.
How could the Osage murders go forgotten for so long?
Part of it was that early on, Hoover seized on at least some elements of the case to kind of mythologize himself in the bureau. But then other cases came along in the 1930s with John Dillinger and the War on Crime and displaced this one.
But I also think there is an element of prejudice. Many people who had the power and the means to record those stories neglected this kind of story.
One of the challenges I imagine one faces when writing about history is recreating people's thoughts and emotions at the time at a time when you were present. How do you handle that?
I spent a year FOIA-ing every single government agency, writing every courthouse, every sheriff's office. Also tracking down descendants of both the murderers and the victims. It was only after a year of collecting materials that I committed to the project, because I felt like there was enough there.
People were documenting this enough that I [knew I] would be able to have insight into how people felt and experienced. I thought that was very important for this kind of story because I did not want it to be just the cataloging of the dead. I wanted as much as possible to give these people their voices and their thoughts.
You sought feedback from the Osage?
You have to go where the truth takes you and that doesn't always take you in exactly the same place where people you speak to might want, or suspects may want. That's your ultimate obligation. But you want to be as sensitive and faithful and get it as right as possible and make sure that even the small details you get right.
Crime stories are often sensationalized. They can provoke lower standards. I often feel that with a crime story, the moral standards have to be higher. You're deal with real victims, and with real consequences.
What does Osage County look like today? I mean most people will just know the Tracy Letts play, if at all.
Osage Indian nation is still quite vibrant. The Osage still have headrights, many of them. They still receive several thousand dollars a year based on the oil coming in. But it's not the flow of millions that it once was.
A lot of the big boom towns are gone—like Whizbang, which was one of my favorite names. Had more things happened in the town of Whizbang for the book, I might have called the book Whizbang. But Whizbang now is just nothing. Prairie has overtaken it.
How much time did you spend in Osage County?
My first visit in 2012. I would go every year, often twice a year. I would stay at least two weeks, sometimes three weeks. I tried to often go during the dances, which the Osage have in their communities, their traditional dances.
And then there was a fair amount of time spent in different archives in Oklahoma and out in Southwest Texas, where there's a national archives. It looks basically like a giant gymnasium, something out of Raiders of the Lost Ark. It's literally just this enormous warehouse, I mean it looks like a football field. I imagine some forklift going up and pulling out some boxes, and the box would wheel out a couple hours later.
Boy, I spent so many weeks out there. It was there that I found the grand jury testimony [of the Osage murders, accounts of which have not previously been published].
What did you learn about American law enforcement from this research?
I was really surprised when I got into the research to discover just how lawless this country was even into the 1920s. The legal institutions were so fragile and undeveloped.
In some ways, your book is a reminder that we can't take institutions for granted.
We are a country of laws. When you take that away, the consequences are enormous.
We're having a conversation about journalism and reporting at a time when there is a newfound appreciation for the work journalists do. What advice would you give to young people about to graduate college and looking for a job or internship at a magazine or newspaper?
The most important thing is to find places to let you do it. You know, where you can actually get out and report and write. And it doesn't need to be a fancy-name place.
There are a lot of disconcerting forces around us today. It does remind you, I think, that at the heart of what we do should be some moral impetus. It doesn't mean you're crusading for a particular cause, but you are crusading for the truth.
And I do feel like partly because journalism is so under attack, it's a reminder now of why it's so important. That may be the one blessing of the circumstances we're in right now.
I spent the entire interview not having said the name of the person in the White House.
Yes, it's true. Is that a first?