Mastercard Partners With Riot Games For 'League of Legends' Events
On Wednesday, Mastercard announced a multi-year partnership deal with Riot Games to be the global sponsor for major events surrounding its popular League of Legends game. In LoL, players lead champions, like the metal knight Mordekaiser or the half-snake woman Cassiopeia, in teams of five and attempt to destroy their opponents' Nexus. It's a game of strategy; players have to work together in order to achieve victory.
With more than 100 million active players, League is still one of the most popular PC games around and advertisers have taken notice. Riot's deal with Mastercard spans three international events: the All-Star game, the Mid-Season Invitational and the World Championship. The first will be in November at the Season 8 World Championship in South Korea. Esports teams and pro players could prosper off this deal, dependant on each region's revenue sharing agreement.
"We looked at the world of esports and we saw that League was by far the largest," Chief Marketing and Communications Officer for Mastercard Raja Rajamannar told Newsweek. "This is a journey we are going to go on with Riot Games and they seem to be very receptive and responsive to the ideas."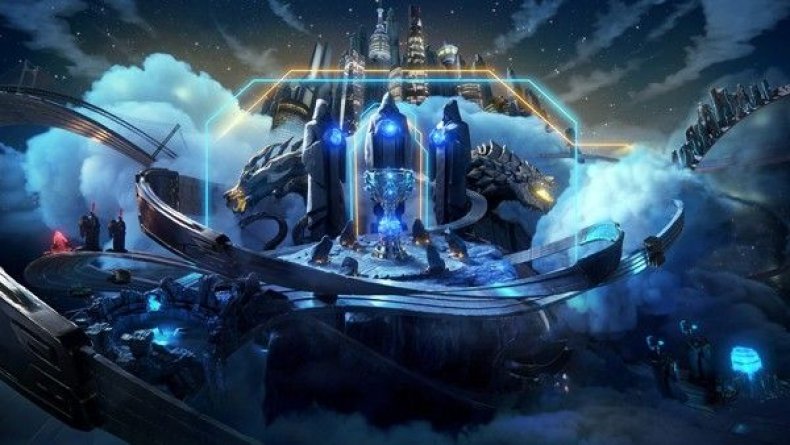 The credit card brand has been looking for an opportunity to jump into esports; they believe it to be one of nine different facets of passion-based marketing, including cinema, music and the culinary arts. They've already torn through the world of sports, quickly becoming one of the biggest sponsors for the MLB, PGA Tour and Rugby World Cup. Now, their eyes are set on the millennial gamer.
"We are planning some very cool activations," Rajamannar said. There are currently three different types of rewards players can earn.
On Priceless.com, players with Mastercards will be able to purchase exclusive content. For the World Championship happening in November, fans can buy access to the rehearsal of the opening ceremony, VIP seats where you watch the game with a League of Legends pro and can test the gaming PCs pros will use in the tournament.
In the future, Mastercard wants to be able to reward players with exclusive in-game content, like items or skins. You can now link your credit card to your Riot Games account, giving you the chance to win an "ultimate All-Star event experience."
Finally, Mastercard has plans for on-site activations for all three events that will engage players in ways they haven't seen before. These could be "the best seats in the house or meet and greets with the teams," Rajamannar said.
This isn't the first time the two companies have worked together. In 2013, Riot Games teamed up with MasterCard to create a debit card that allowed players to earn in-game currency by spending real money. That deal only lasted a couple of years before shutting down, and has nothing to do with the current plan.
The first spark for this deal began almost two years ago, at the 2016 League of Legends World Championship in Madison Square Garden. Over two years, the two teams worked closely together to try and find a deal that was beneficial for both. "Our approach to sponsorships is quality over quantity," Naz Aletaha, head of global esports partnerships at Riot Games said. "We really want to work closely with partners that want to be authentic to the scene and want to drive value to our players."
Though the MOBA has had other esports partnerships in the past like Acer, Logitech, Mercedes Benz and Jersey Mike's, they have struggled to turn a profit hosting esports tournaments. In a reddit post, Lead on Global Esports Derrick Asiedu wrote that Riot Games is still spending upwards of $100 million annually on esports, but if revenue doesn't pick up over the next three years Riot plans to trim that budget. The head for North American Operations Chris Hopper elaborated to the Associated Press that "aspects of that post about the opportunities that we have to improve our revenue capabilities that are certainly on point. I think there's a lot we can do to improve our fiscal performance."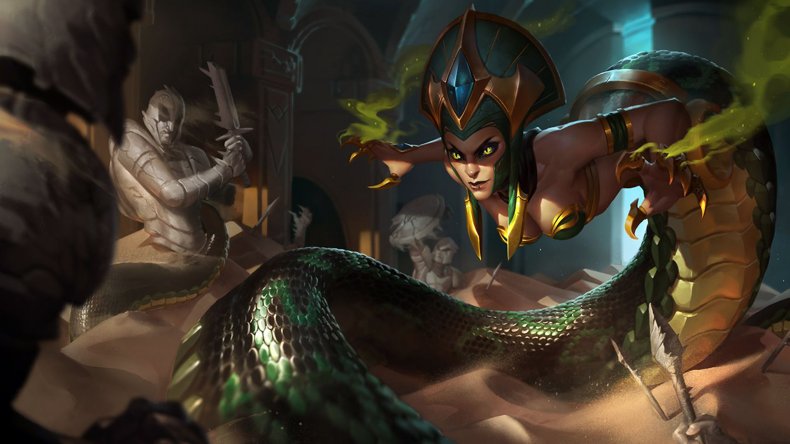 Riot Games has bigger plans for their esports, but they are still heavily guarded by confidentiality agreements. "We have a lot of things in the works and will be looking at multiple ways to build on the momentum from record-breaking viewership," Aletaha said.
Esports revenue hasn't been the only PR problem for Riot Games. In August, Kotaku published an extensive report on sexual harassment allegations at the company. Though Riot admitted fault and acknowledged these claims, the executives involved still work at the company.
The ruckus hasn't affected esports partnerships, according to Aletaha, who says that Riot Games tries to keep it's partners in the loop. "There are a lot of positive plans that we are implementing to weave into the DNA of our company," she said."We are in a position to not only change Riot as a company, but to become an industry leader on the topic."
Riot Games is hoping that this deal is a first of many potential partnerships in the future. "Mastercard is a best in class partner … We view League of Legends esports as global and is going to be around for decades," Aletaha said. "We are going to continue to grow to accommodate that."