Mastercard Now Allowing Transgender Customers to use Their Chosen Name on Credit, Debit Cards
Mastercard will start letting trans and non-binary individuals use their chosen name on the front of their cards, without requiring a legal name change.
Mastercard announced today it will begin allowing transgender and gender-nonconforming individuals to use their chosen name on debit and credit cards.
The True Name card will allow customers to use their preferred name on the front of their card without requiring a legal name change or additional proof of identity.
"Identity is an integral aspect of our selves, and our true names should be celebrated and valued," said Randall Tucker, Chief Inclusion Officer at Mastercard. "Knowing that something as simple as having the name that you identify with on a card can be such an emotional journey, we want to make it easier for each card to reflect the cardholder. Our vision is that every card should be for everyone."
Nearly one-third of people whose IDs list names or genders that do not match their gender identity report having negative experiences, including denial of service and harassment. Such discrimination has carried through to credit cards and payment mechanisms.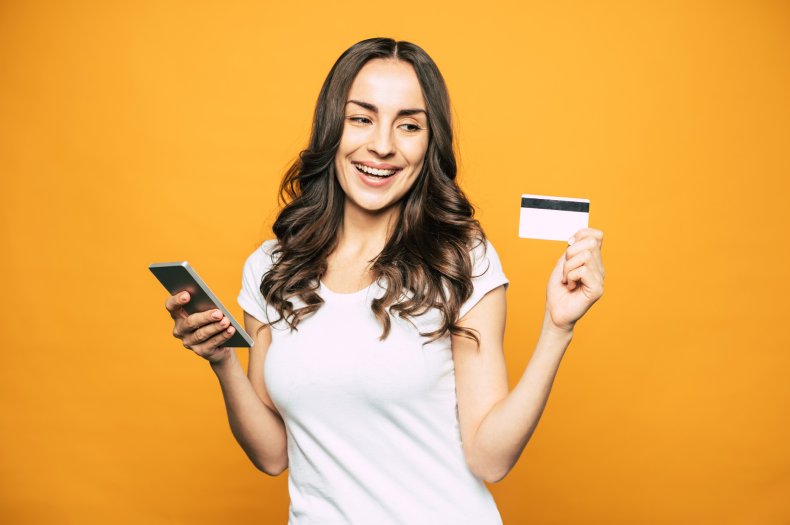 "For many in the LGBTQIA+ community, the name on their credit, debit or prepaid card does not reflect their true identity," the company said in a statement." As a result, for the transgender and non-binary community, the card in their pocket can serve as a source of sensitivity, misrepresenting their true identity when shopping and going about daily life."
Mastercard does not require merchants to validate cardholders' names, according to Raj Seshadri, president of U.S. issuers at Mastercard. In addition, the company says the name on a card doe not aid in keeping a transaction secure. It's already work with banks in the Mastercard network to implement the True Name campaign.
"Mastercard listened to transgender and non-binary consumers' need for privacy and authenticity and created a powerful tool to make their lives better," said Zeke Stokes, chief programs officer at GLAAD, said in a statement. "Other businesses should follow suit by working with members of the LGBTQ community to create financial products that reflect true identities."
In addition, Mastercard has collaborated with the New York City Commission on Human Rights on a new installation commemorating WorldPride and the 50th anniversary of the Stonewall uprising: Unveiled today, "Acceptance Street" is a modified street sign on the corner of Gay and Christopher Streets in New York's West Village, updated to read "Gay, Lesbian, Bisexual, Trans, Queer, Intersex, Asexual, Non-binary, Pansexual, Two Spirit + Street" with the tag #AcceptanceMatters.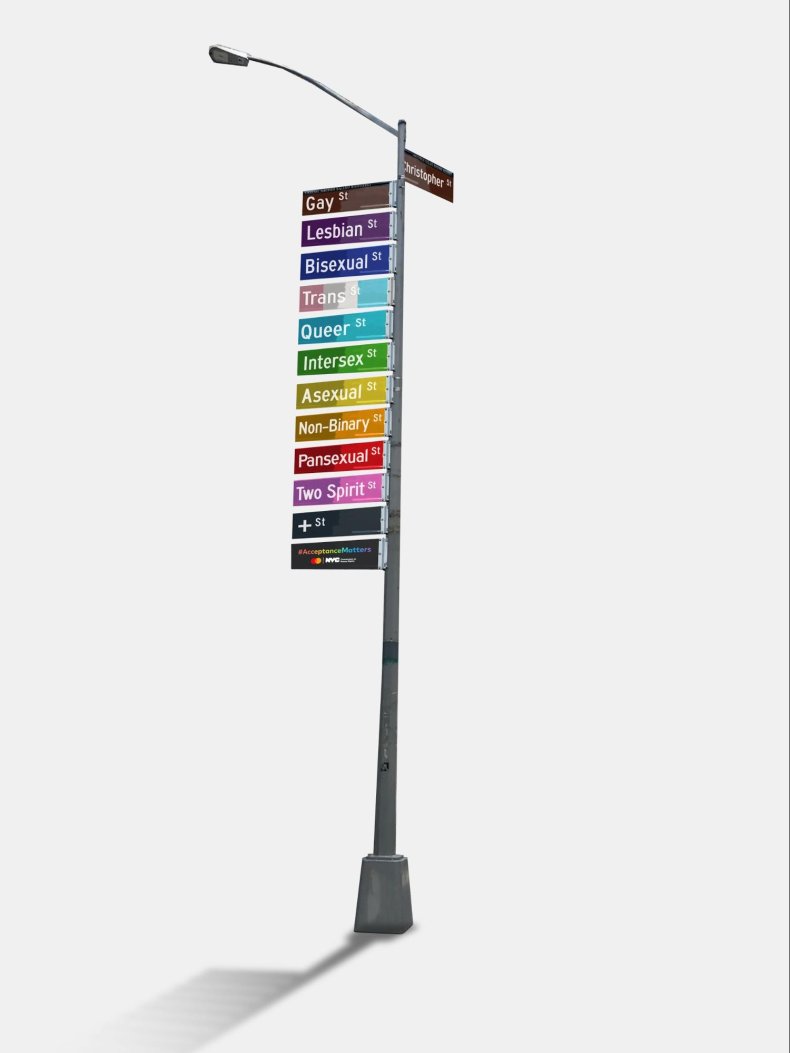 "The installation will celebrate the diversity of identities and expressions within the LGBTQIA+ community and bring to the forefront historically marginalized groups within the LGBTQIA+ movement," the company said in a release.