'Mastermind' of Tunisia Beach and Museum Attacks Named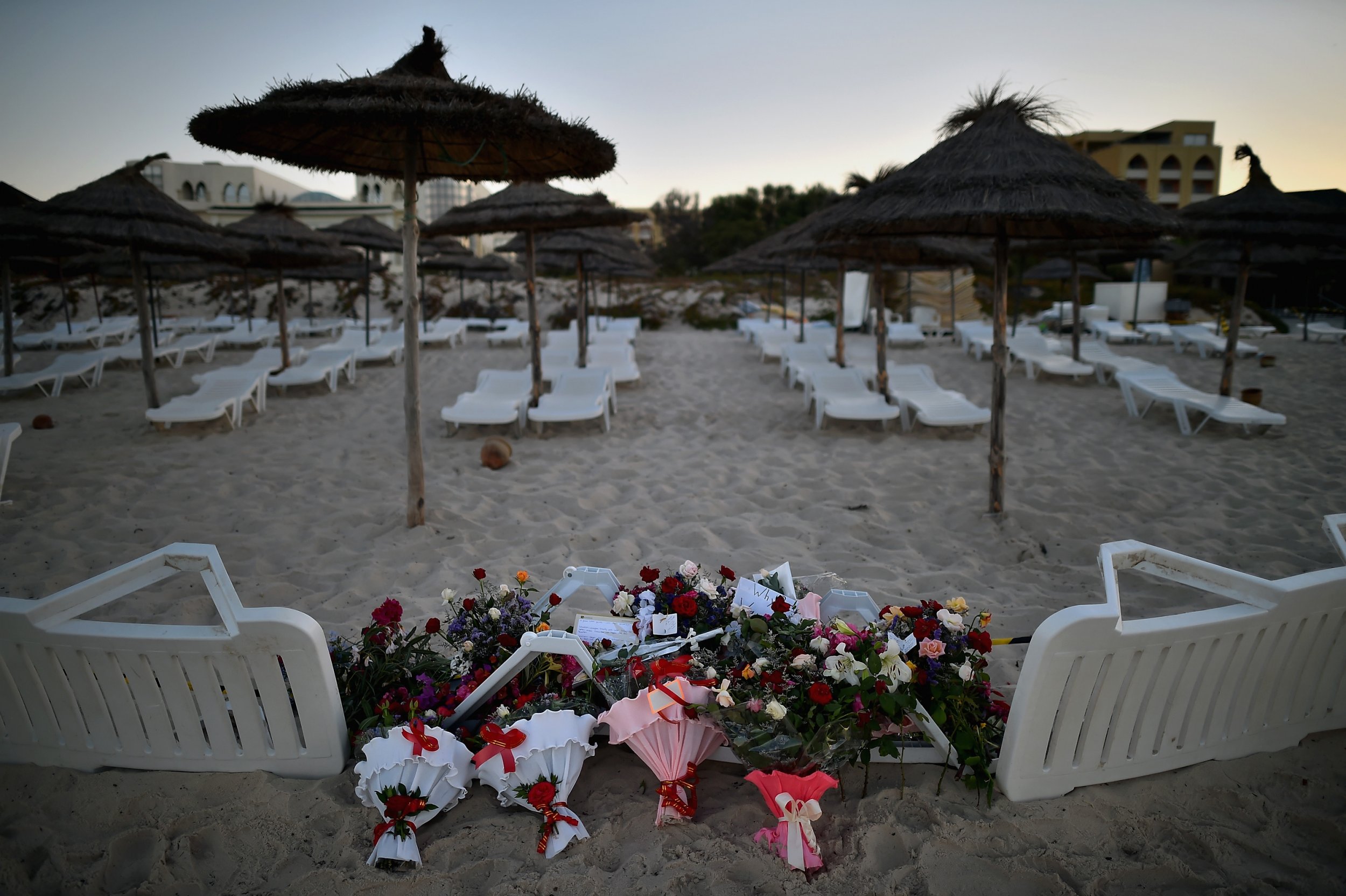 The suspected ringleader of two mass shootings in Tunisia that killed 60 people has been identified, according to documents obtained by the BBC.
Chamseddine al-Sandi remains at large—Tunisian authorities believe him to be in Libya—following the 2015 attacks. One targeted foreign tourists on a Sousse beach that June, leaving 38 people dead, and the other killed 22 tourists at the Bardo museum in Tunis three months earlier.
The Islamic State militant group (ISIS) claimed both attacks. Since its rise in June 2014, ISIS has attacked Tunisian authorities and foreign nationals in the country, severely damaging its crucial tourism industry.
Sandi was identified in the confessions of suspects arrested in the aftermath of Seifeddine Rezgui's attack on the beach and the adjacent Imperial Hotel. Tunisian authorities have issued warrants for Sandi's arrest.
Rezgui struck during Ramadan, just a week after ISIS called on supporters to heighten attacks throughout the Islamic holy month. Walking along the beach with a Kalashnikov, the Tunisian opened fire on beachgoers, killing mostly British tourists.
The documents say Sandi recruited Rezgui and directed the attack, as well as the Bardo assault. They also allege that he sent the Bardo museum attackers to Libya for training at a camp for ISIS fighters, where he trained alongside them, and that he met with them at cafes and mosques in the Tunisian capital.
While Tunisia has problems at home, it is also the biggest exporter of jihad in Syria and Iraq. In figures released by the UK-based International Centre for the Study of Radicalisation and Political Violence (ICSR) in 2015, it was revealed that up to 3,000 Tunisians had travelled to Syria and Iraq to join the ranks of radical extremist groups, the highest of any country in the world.
Tunisia borders Libya, a country wracked by instability since the overthrow of Muammar Gaddafi in October 2011, with militias and jihadist groups filling the subsequent power vacuum. ISIS once controlled the central coastal city of Sirte but pro-government fighters wrestled it back in December 2016. The group maintains a presence near the western city of Sabratha, which lies close to the porous shared border with Tunisia.