Masterpiece Cakeshop v. Colorado Civil Rights Commission: Three Things to Know About the SCOTUS Case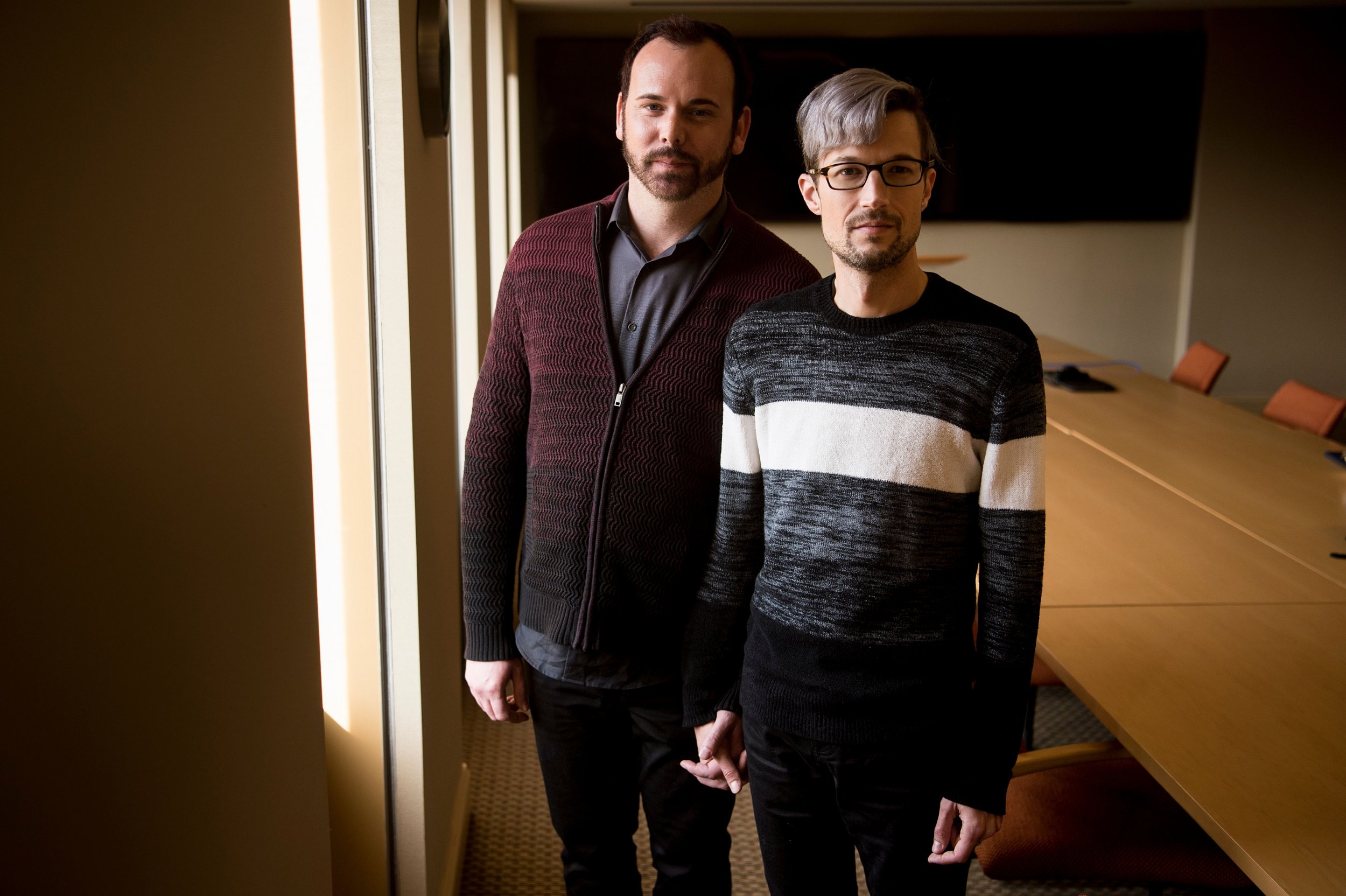 A case headed to the Supreme Court Tuesday morning centers on Jack Phillips, owner of the Colorado-based Masterpiece Cakeshop, who refused to make a cake for a same-sex wedding.
Phillips argues his cakes are art, and as such he shouldn't be forced to make it for anyone he doesn't want to—including David Mullins and Charlie Craig, an engaged same-sex couple Phillips refused to serve. The couple claim that Phillips was discriminating against them because they are gay, and Colorado's anti-discrimination law says Phillips can't refuse his service to someone because of the person's sexual orientation or gender identity.
The contentious cake case finally made its way up to the Supreme Court. On Tuesday, they will hear oral arguments from both sides. Here's what you need to know:
It doesn't have anything to do with cake.
This case doesn't really have anything to do with cake—instead, it's an issue that hangs on the line between free speech and discrimination.
Phillips argues that he "honors God" through his work and declines to design anything against his religious beliefs, including Halloween-decorated cakes. But attorneys from the American Civil Liberties Union representing the couple don't concur.
"For example, hair salons, tailors, restaurants, architecture firms, florists, jewelers, theaters and dance schools use artistic skills when serving customers or clients," the American Civil Liberties Union argued in its briefs.
The case will not be decided immediately.
The court will hear oral arguments on Tuesday. After that, the justices will meet in a conference room and discuss the outcome. Then one of the justices will have to write a draft opinion, which can take a long time. This will take more discussion, and eventually they'll come to a vote and circulate the draft opinion. The minority will also have to write a decision. This could take a few weeks, months or even a year.
The Trump administration supports the baker.
The Trump administration filed a "friend of the court" brief in July on Phillips's behalf, lining itself up as an ally for the baker and the argument for free speech. In their brief, Acting Solicitor General Jeffrey Wall and Department of Justice attorneys wrote that there isn't a clear line between what Phillips creates and his speech, since he is creating art.
"He is not merely tolerating someone else's message on his property; he is giving effect to their message by crafting a unique product with his own two hands," the brief said. "In addition, because Phillips knowingly creates each custom cake for a specific couple and a specific event, observers could reasonably attribute to him a message of neutrality or endorsement."