The Masters 2021: Top Players Miss Weekend Cut, Including the 2020 Champion
The links at Augusta can be forgiving or they they can be forgettable. As the Masters finished up the second round of its 2021 tournament at Augusta National Golf Club, there are a few big names who won't be playing the next two rounds for this year's championship. And that includes the reigning champ.
2020 Masters champion Dustin Johnson missed the weekend cut of this year's tournament by two strokes. Johnson bogeyed three of the final four holes Friday to finish with a score of 75. He became the 11th Masters champion to miss the weekend cut.
Johnson will still be on hand Sunday at Butler Cabin to drape a green jacket over the arms and shoulders of this year's champion.
"Obviously, I wanted to be around for the weekend," Johnson said Friday. "I like this golf course. I feel like I play it very well. I just didn't putt very good. It's pretty simple.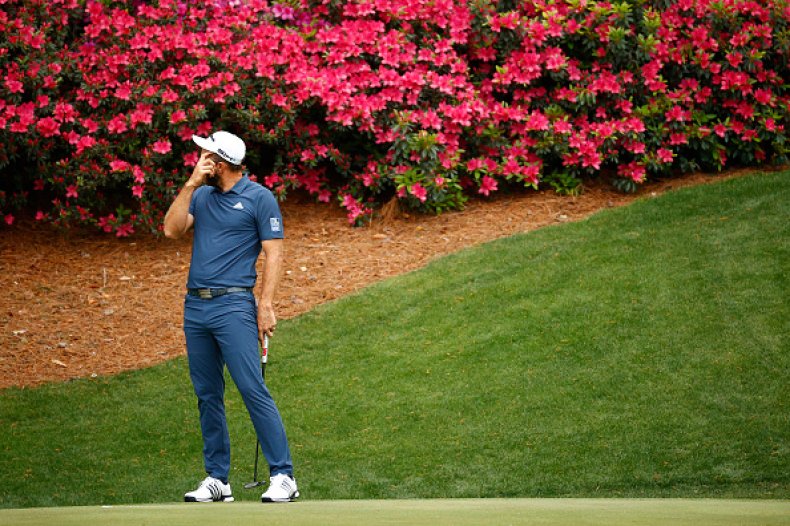 Johnson made par on five holes Friday, but he hit a double bogey on the fifth and bogeyed six other holes to miss the cut. He shot a 72 on Thursday, just five months after he won the tournament in a rare November event that was postponed because of the COVID-19 pandemic in 2020.
Other notable players to miss this year's cut are Rory McIlroy, Brooks Koepka and Lee Westwood.
Justin Rose jumped out to a four-shot lead on Thursday during the tournament's opening round, but that shrunk to just a one-shot lead after Friday's second round.
Rose sits alone in the lead at 7-under-par heading into Saturday, but there are a pack of players nipping his heels. Americans Will Zalatoris and Brian Harman are tied at second with two-day scores of 6-under par apiece.
Australian Marc Leishman and American Jordan Spieth are tied at fourth with two-day scores of 5-under par. Six players are tied at 4-under each.
Spieth, who's the 2015 Masters champion, shot 5-under par on Friday to move up the leaderboard. The Texan who won last weekend's Valero Texas Open is now just two shots back from Rose.
He's looking for his fourth major title after winning the Masters and U.S. Open in 2015, and then the British Open in 2017. (Note: he finished runner-up at the 2015 PGA Championship). He looks to move on moving day Saturday, putting him into position for another major.
"I'm in a position now to think [about winning], for sure, but I would have been pleased with being 2 back, especially after last week,'' Spieth said. "For me, I think less is more. Rest is key.
"I'm happy that the golf course has the opportunity to play more and more difficult over the weekend. I think that, personally, I'm looking forward to that kind of challenge, and I think that could be an advantage to me if I'm in control of the ball.''