Watch: Masters Champion Patrick Reed Reacts to Winning First Major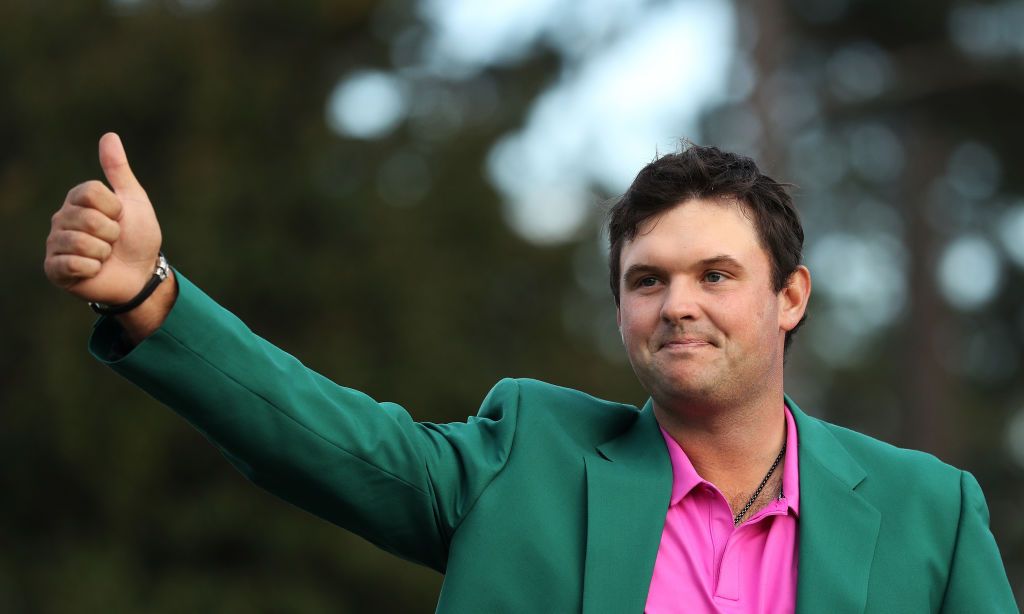 Patrick Reed held off challenges from fellow Americans Jordan Spieth and Rickie Fowler to win his first major on Sunday (April 8) and claim the green jacket at the Masters.
Reed, the world number 24, won the tournament at Augusta by a single shot after shooting a 71 on the final day, playing alongside four-time major champion Rory McIlroy.
McIlroy never looked to trouble Reed as he struggled to set up birdie putts, and those that he did wouldn't drop. Instead, the challenge for the green jacket came further forward in the field.
Spieth, the 2015 champion, recorded a 64 but hit a bogey on the 18th to leave Fowler as the clubhouse leader. But Reed held his nerve even though he knew a score had been set.
"To hear that roar on the last, even though I knew Jon [Rahm] was in the group, I knew it had to be Rickie," he said. "To win your first major is never going to be easy, and it definitely wasn't easy today. I knew it was going to be a dogfight. It's basically God saying, 'Let's see if you have it.'"
"I think the biggest thing was I felt like the game was in better shape coming in, but experiences from the past meant I knew the golf course a little better going in," said Reed.
"My mindset going in was stick to my game plan, play golf. I stuck to my game plan all week, I didn't stray from it all day, through the entire day, and it's something that I needed to learn, especially at a place like this: That it's important to stick to what I believe in how to play the course and I got the reward in winning my first green jacket."
This was a moment the 27-year-old from Texas, who attended Augusta State University, had imagined for years.
"Definitely growing up everyone dreamed of winning at Augusta—winning the masters. Every putt you make: This is to win at Augusta, this is to win the green jacket," said Reed.
Watch Reed's press conference here: