Watch: Masters Debutant Tony Finau Dislocates Ankle Then Pops it Back in After Sinking Hole-in-One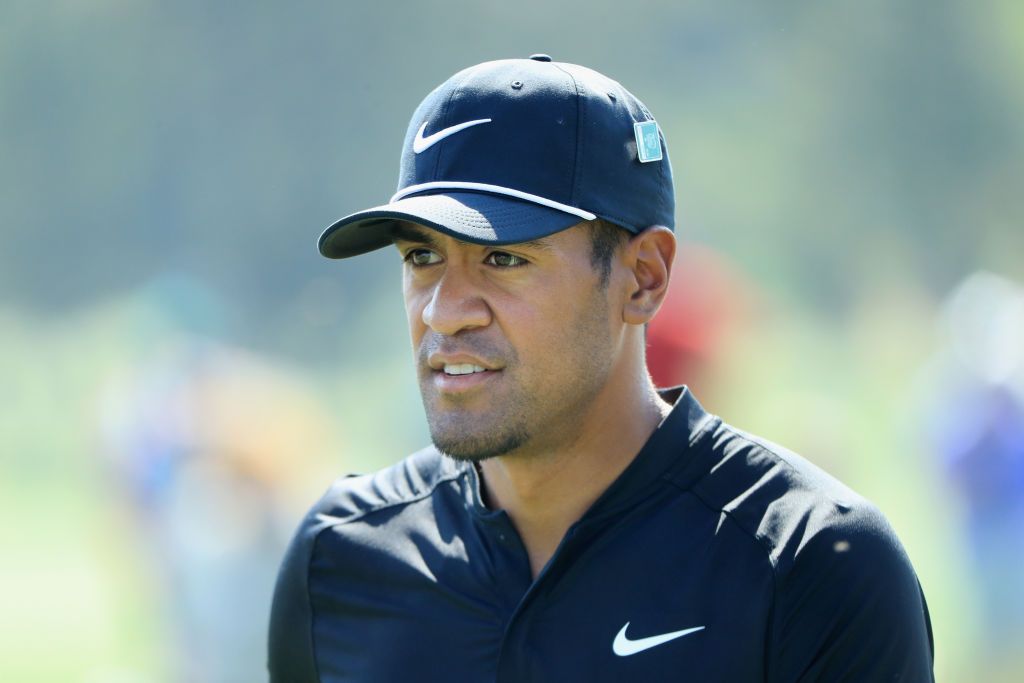 Utah-born golfer Tony Finau's first appearance at the Masters is in jeopardy after he dislocated his ankle—and then popped it back in himself—celebrating a hole-in-one at the par three contest.
Finau, ranked 34th in the world, is due to tee off today at 12:43 p.m. in Group 12, alongside German Bernhard Langer and Yuta Ikeda of Japan. But his involvement is unlikely.
The 28-year-old celebrated enthusiastically on Wednesday after sinking his tee shot on the 7th, running down the fairway backwards before buckling over his left ankle.
Finau appeared to pop the joint back into place and rose to his feet before hobbling back toward the tee. According to reports, he gingerly made his way to a buggy and was taken back to the clubhouse.
Take a look at the incident here:
This week was due to be the first time Finau featured at the Masters, but it is not his first major. His best finish to date was at the PGA Championship in 2015 when he tied for 10th, having finished tied 14th at the U.S. Open earlier that year.
In 2016, he missed the cut at both tournaments and finished tied 18th at The Open Championship. The following year he finished tied 27th at The Open and tied 44th at the PGA Championship.
Meanwhile at the Masters, 68-year-old Tom Watson was the victor in the par three competition, beating Englishman Tommy Fleetwood by one to win the annual tourney.
Amateur golfer and part-time firefighter Matt Parziale, of Massachusetts, played a few practice holes with 14-time major champion Tiger Woods earlier in the day.
"Matt played great today and we really had a lot of fun," said Woods, as quoted by The Guardian.
"He's a terrific kid and we had a really good time. He told some great stories about the fire department and things that he's done. The fact that Matt puts his life on the line every day for others, and then does this is amazing. I'm really impressed by his game."