Meet the Massachusetts Firefighter and Amateur Golfer Who Could Line up with Tiger Woods at The Masters
For most golfers, the fairways and greens of Augusta National on Masters week are the most challenging and high-pressure situations they will ever find themselves in. For Matt Parziale, they're a doddle compared to his day job.
Parziale is in Georgia this week, competing in his first Masters after winning the U.S. Mid-Amateur Championship in October. But he had to request the time off from his father and boss Vic, captain of the Brockton Fire Department.
That's because Parziale is a part-time firefighter in Massachusetts. He works for his father and then works with him, as Vic carries his 31-year-old son's bag as caddy.
Finding time to practice his swing can be difficult due to his profession, but it certainly offers a release from the dangers and pressures of fighting fires.
"Usually every house fire we go into, you leave a little banged up. If you leave too banged up, then you could be out for a year," Parziale said, as quoted by news.com.au
"So I've already missed five months from work because of a knee injury, or four months, so you never know what's going to happen."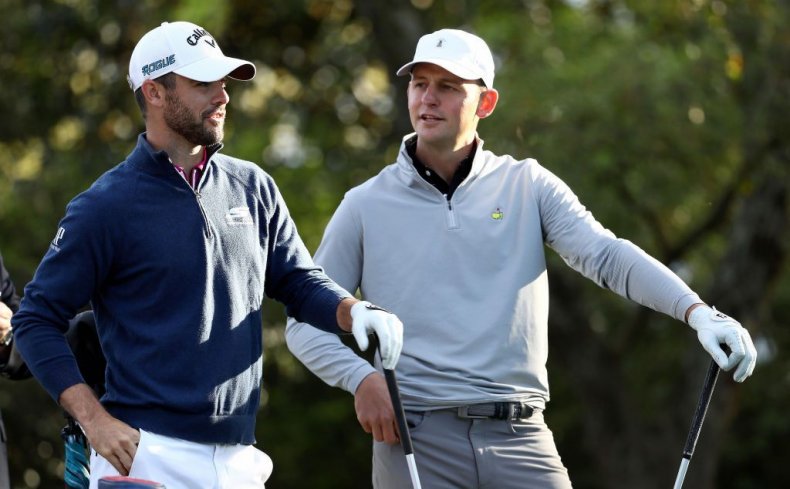 There is a possibility that Parziale could end up with a huge following during Wednesday's practice round, largely due to his playing partner. Tiger Woods, the reinvigorated 14-time major champion, reached out to Parziale about getting together.
"But he's in high demand, so we'll see if that happens. And I understand if that doesn't," he said.
"He sent me a letter after I had won [the Mid-Am]. And that was incredible to receive, just because I had I grew up watching him. And, I mean, I played competitive golf because I was able to watch him growing up."
Now, Parziale may be about to play 18 holes with his hero. He will do at least two rounds of golf's most popular tournament. He will return home to Brockton Fire Station No. 1, back to the day job.