Company Distances Itself From Tinder CEO Sean Rad After Controversial Comments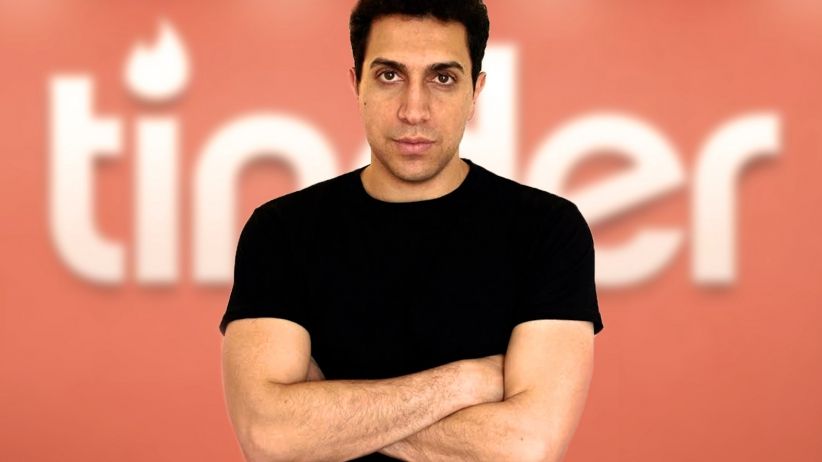 The initial public offering for Match Group, the parent company of the popular mobile dating app Tinder, went live on Thursday morning as the company seemed to disown the app's co-founder in the wake of what media outlets are calling a "bizarre" and "unflattering" interview ahead of the plan to go public.
The London-based Evening Standard on Wednesday published a profile of Sean Rad, Tinder's 29-year-old co-founder and chief executive officer. During his conversation with the reporter, Rad provided false information about Tinder, stressed that he has slept with 20 women and confused the definition of a sexual term.
Match Group, which is owned by media and Internet company IAC, quickly filed a document with the U.S. Securities and Exchange Commission (SEC) to correct some of Rad's comments and clarify that he wasn't speaking on behalf of the company.
"The article was not approved or condoned by, and the content of the article was not reviewed by, the company or any of its affiliates," the document said. Rad "was not authorized to make statements on behalf of the company for purposes of the article."
The document explains how the information provided by Rad—that Tinder has about 80 million users worldwide and records 1.8 billion "swipes a day"—was false. Instead, in September Tinder had an estimated 9.6 million daily active users, with users "swiping" through an average of more than 1.4 billion user profiles each day, the document said. With the Tinder app, users swipe left if they aren't attracted to someone and swipe right if they want to meet the person.
SEC rules forbid companies preparing to go public from making statements—including to the press—about information related to the business that isn't included in its filings.
While discussing his life with the Evening Standard reporter, Rad disclosed that he lost his virginity at 17, suggested that a supermodel ("someone really, really famous") has been "begging" him for sex and confused the meaning of sodomy.
"Apparently there's a term for someone who gets turned on by intellectual stuff. You know, just talking. What's the word?... I want to say sodomy?"
The reporter allegedly told Rad the word has a different meaning.
"'What? No, not that. That's definitely not me. Oh, my God," Rad reportedly said in response.
A spokesman for Match Group declined to comment further to Newsweek. Neither IAC nor Tinder responded to request for comment on Thursday.
Match Group Chairman Gregory Blatt condemned the article in an interview with CNBC on Thursday.
"It's a silly and unfortunate article. I think there are a lot of inaccuracies there and a lot of things taken out of context, and I actually think there's some corrections being made," he said.
The interview and SEC filing mark the second time Rad has been in public relations trouble while working for the dating app. Whitney Wolfe, Tinder's former vice president for marketing and another co-founder, filed a lawsuit in June 2014 accusing co-founder and chief marketing officer Justin Mateen of sexually harassing and threatening her. She blamed Rad for ignoring the repeated sexually charged remarks.
Wolfe ultimately settled in court in September 2014 and founded rival dating app Bumble. Rad was demoted but regained his title as CEO in August. Rad's temporary replacement, Chris Payne, a former Microsoft and eBay executive, left Tinder shortly after Vanity Fair published an article on the company.
In the Evening Standard profile, Rad said he has done his own "background research" on the Vanity Fair reporter who wrote the article, Nancy Jo Sales. "There's some stuff about her as an individual that will make you think differently," he added.
Match Group, which also owns other dating sites, including OkCupid, PlentyofFish and Match, priced itself Wednesday at $12 per share. On Thursday, shares rose more than 15 percent, to $13.88. It began trading on the Nasdaq under MTCH. Tinder was launched in September 2012.