Match.com's New Partner Will Set You Up With Someone Who Looks Like Your Ex for $5,000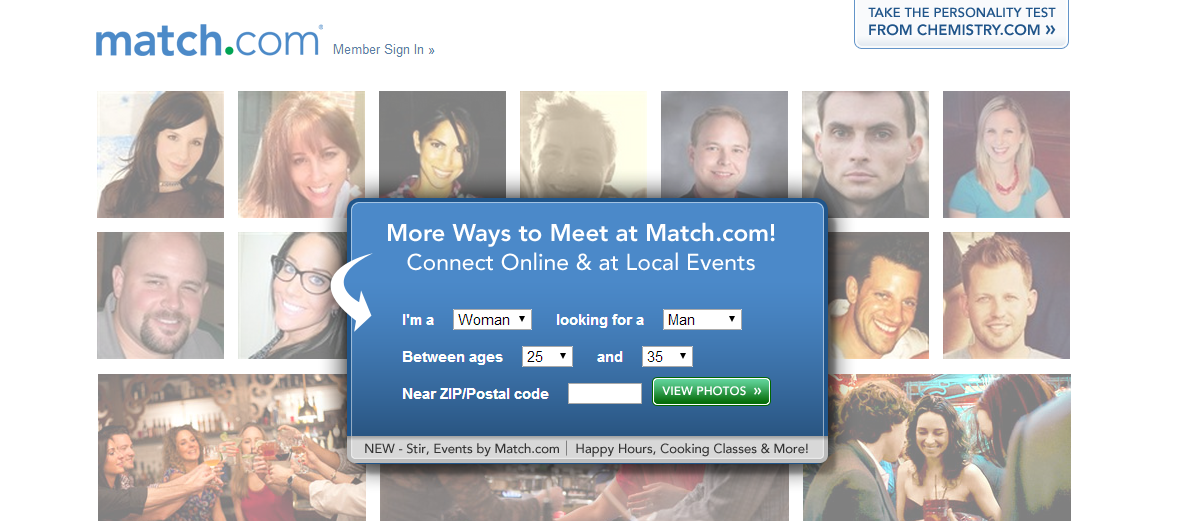 Just as online dating is growing more widely accepted (and used) than it's ever been, Match.com is promoting a new option that's either slightly creepy, very expensive, or both, depending on your view: for $5,000, the dating service's new partner company will find you a date who looks a lot like your ex.
That deal is the result of a new partnership with Three Day Rule, a Los Angeles-based "personalized matchmaking service" that uses facial recognition software as part of its pairing algorithm.
"Three Day Rule has a technology that helps the matchmakers narrow the database and search people by facial structure," a representative for the company wrote in an email.
Maybe the company is on to something. Founder Talia Goldstein told Newsweek that she frequently asks clients to send photos of their ex-partners. "I noticed over the years that people have a type, and it's not based on ethnicity or hair color or body type," Goldstein said. "Their faces look very similar. So what I did is introduce that technology on the back end for the matchmakers.
"The facial recognition is a tool we use, but there's so much more to the matchmaking," Goldstein added.
If nothing else, it's a better initiative than pairing users with dates who share the same insecurities and character flaws as their previous partners. Goldstein also said the $5,000 covers much more than simply the facial recognition match. The asking price is steep, but it covers a six-month membership as well as "a dating coach who actually meets with users and talks to them about partner preferences," On The Media reports.
It does not include a meeting with a futurist qualified to discuss the myriad terrifying ways facial recognition technology is taking over the world.