Maternity Discrimination on the Rise in British Workplaces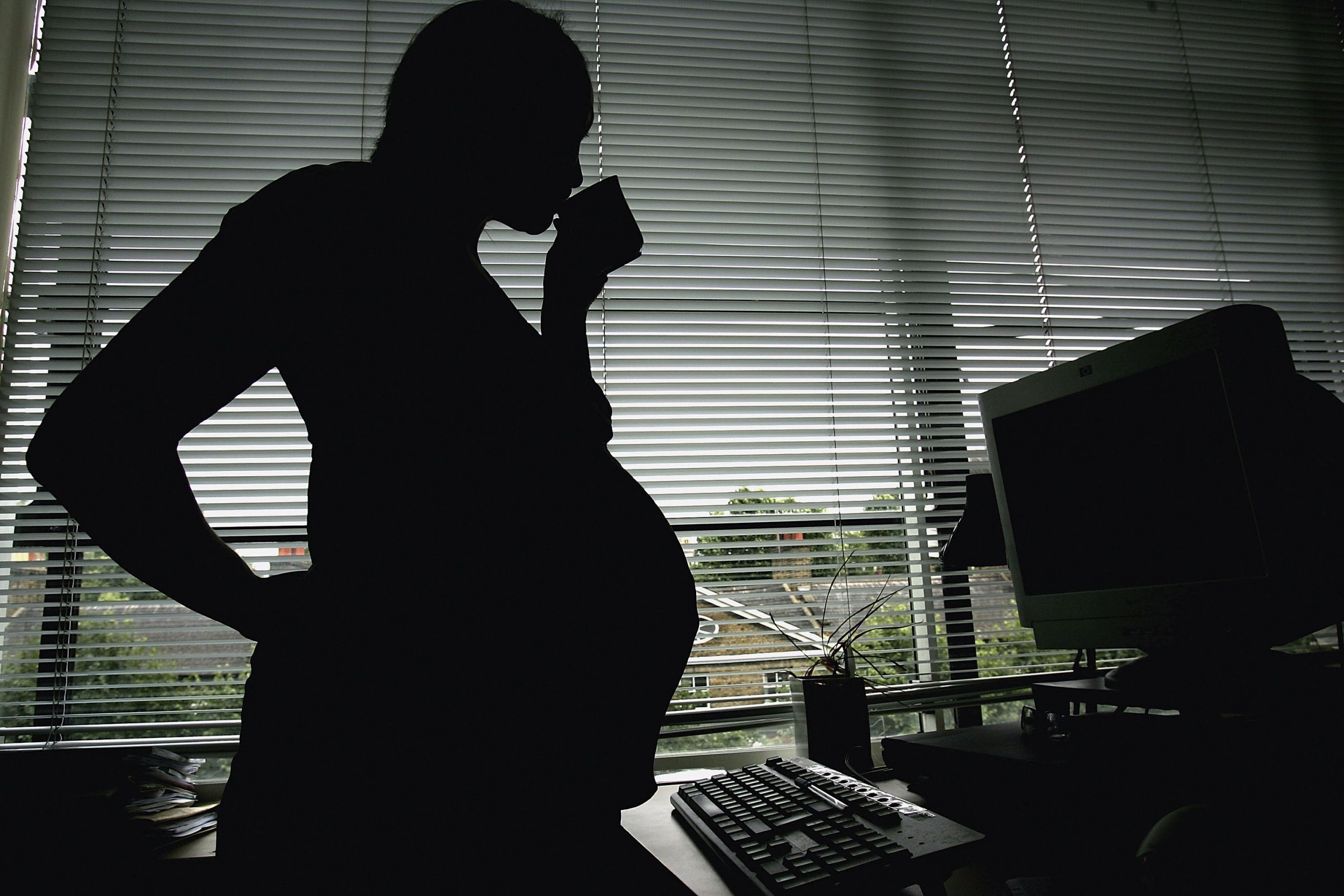 Sixty percent more women face discrimination at work for taking maternity leave as compared to last year, according to a report published Monday by Citizens Advice.
Just over 3,300 new mothers came to the charity seeking guidance this year, up from 2,099 last year. Issues included being made redundant, seeing a significant reduction of their office hours, or having to assume a more junior role upon returning to work.
"Pregnant women and mums who have just had a baby are protected by a whole range of rights at work. But in a growing number of cases employers aren't playing by the rules and women are losing out," said Chief Executive of Citizens Advice Gillian Guy in a statement issued Monday.
"In some cases women are having their hours cut or even being moved onto zero hours contracts when they tell their employers they are pregnant. This can have a real impact on their income security as suddenly they don't know what hours they will work or how they will be paid—the last thing they want when they are expecting a child."
In the U.K., women's maternity rights are legally protected by a wide range of agencies from HM Revenue and Customs (HMRC) to the Gangmasters as well as the Labour Abuse Authority (LAA). Guy insists that it would be helpful to combine all these separate organizations into a single body responsible for safeguarding employment rights and investigating poor conduct.
"There is an opportunity for the government to consider bringing together the expertise of all current labour market enforcement functions into one well resourced effective body to investigate bad practice. This will make it much easier for people to seek redress if they are being denied any of their employment rights," she added.
Sam Smethers, chief executive at The Fawcett Society, the U.K.'s leading women's rights charity is concerned that so many women continue to face discrimination because they take maternity leave, even though they should be protected by the law.
"This is extremely worrying news. Pregnancy discrimination is illegal but it is also clearly very much a feature of Britain's workplaces. It is very shortsighted on the part of employers and represents a waste of talent. But worse than that it is grossly unfair and distressing for the women affected. Research suggests that 54,000 women at work each year are discriminated against because of their pregnancy," she said in a statement issued to Newsweek.
"It is also difficult for women in this situation to seek redress. As a first step harmful employment tribunal fees must be removed."
Earlier this month, The Guardian revealed that female employees at the U.K.'s largest sports-goods retailer, Sports Direct, returning from maternity leave were put on zero-hours contracts—excluding them from a generous bonus scheme.
Danielle Ayres is an associate solicitor at a U.K.-based law firm Gorvins, specializing in maternity and pregnancy rights. She agrees that the charity's findings are disappointing but not surprising.
"Through my own work in this area, the key issues highlighted by Citizens Advice come up time and time again, of roles being changed and hours reduced. Other common complaints are women noticing a definite change in attitude and behaviour of line management towards them once they announce their pregnancy, being replaced by their maternity cover, or finding that their jobs have been made redundant on their return, whilst they had not been informed or consulted about the same due to the fact that they were on maternity leave," she tells Newsweek.
She insists that women facing maternity discrimination deserve a greater level of support. "Many people have highlighted the fact that there is a lack of advice services available for women experiencing this type of behaviour, meaning that many women have nowhere to turn to in order to find out what their rights are and what they can do. Many must therefore suffer in silence and simply put up with whatever is being thrown at them by their employer, for fear of being branded a trouble-maker or even losing their job. In some ways therefore, it has to be seen as a positive that the number of calls to Citizens Advice for advice about maternity leave issue has increased—it shows that more women are looking to defend themselves and take a stand against this type of behaviour."
The findings published by Citizens Advice today echo a report released last year by the Equality and Human Rights Commission into maternity discrimination. The survey of 3,200 women revealed that 54,000 new mothers were forced out of work annually—almost twice as many as in 2005.