Math Problem: Syrian President Assad's Son Bombs at Mathematics Competition in Brazil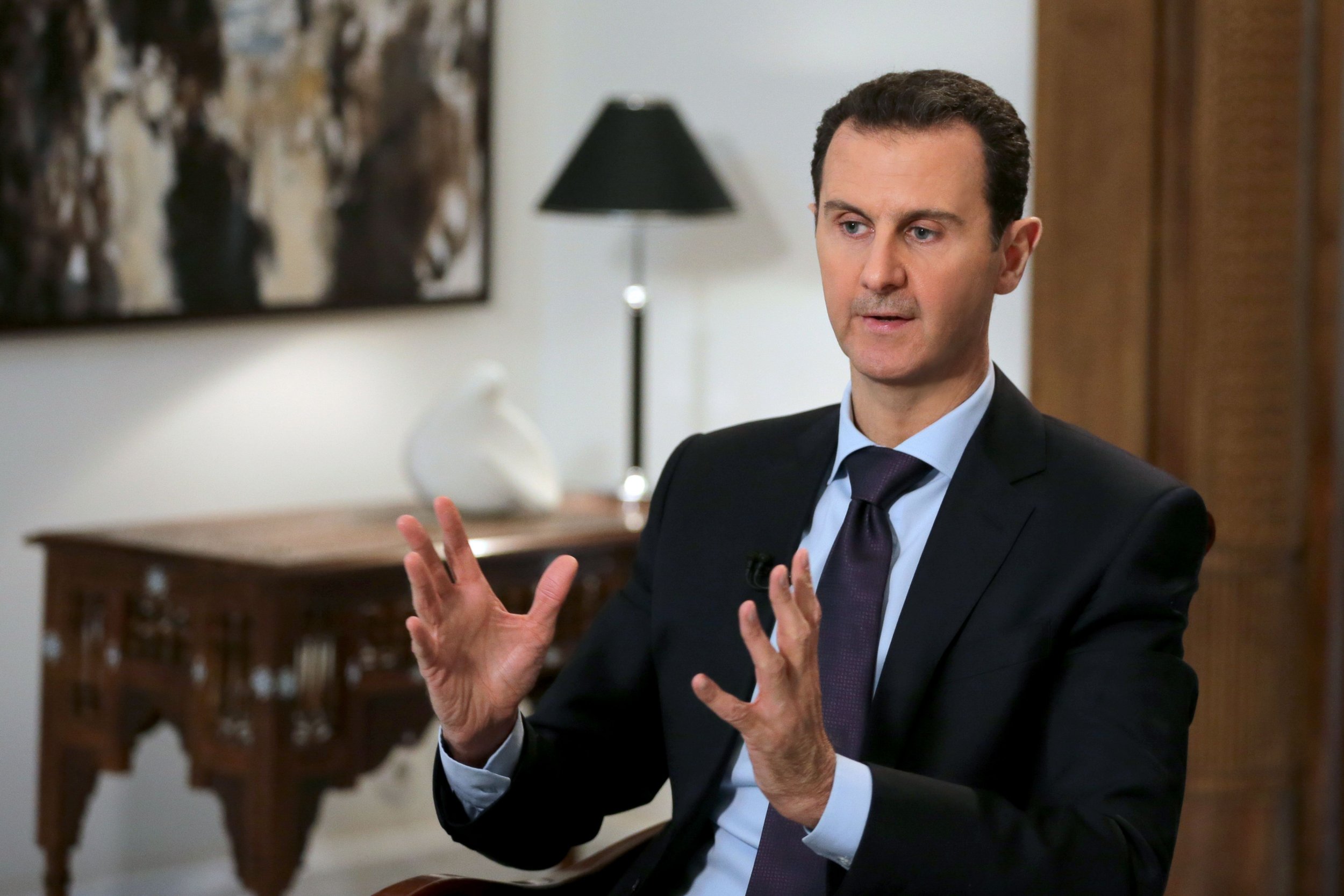 Syrian President Bashar al-Assad is a master of division—he calls anti-government rebels "terrorists" and opponents of his regime enemies of the state. But his son, it seems, doesn't have the same knack—at least when it comes to mathematics. Assad's eldest son, Hafez, finished in the bottom sixth of the International Mathematical Olympiad in Rio de Janeiro on Saturday.
Assad's son, named after his late grandfather, who ruled Syria from 1971 to 2000, finished in 528th position out of 615 at the international event.
The teenager attended with a national Syrian team, who traveled to the Brazilian city under high security.
South Korea were named champions at the tournament, with China, Vietnam and the U.S. following close behind. The Syrian team finished 56th overall.
Hafez gave a solitary interview during the tournament, to Brazilian news site O Globo on Monday, in which he addressed the country's six-year civil war.
"It is a war against the people. The population and the government are united against the invaders who are taking the country," he said. "The conflict has lasted six years and I hope it is nearing its end."
According to O Globo, supporters of the Assad regime said Hafez's participation in such a prestigious event showed that he has the potential to become the next leader of Syria, while opponents decried publicity of his attendance as a propaganda move.
The Syrian conflict has left more than 400,000 people dead, displaced millions internally and externally and created one of the greatest humanitarian disasters in modern history. The U.N., western powers and rights groups have all accused Assad of war crimes against his people, including the use of chemical weapons on rebel-held areas.
Hafez Assad defended his father, whom western powers have sought to replace. Assad remains propped up by the governments of Russia and Iran, supporting his armed forces on the ground and in the air to beat back rebels and jihadis in the war-torn country.
"I know what kind of man my father is," he said. "As president, people say a lot, many are blind. But this [their accusations] is not the reality."