Mathew Knowles Breast Cancer: Beyonce's Father Reveals Diagnosis, But How Common is Breast Cancer in Men?
Mathew Knowles, the father of superstar singer Beyonce, has revealed he has breast cancer in an interview with ABC's Good Morning America.
Knowles, 67, sat down with GMA's Michael Strahan to speak about his diagnosis in an interview Wednesday morning. "I also am a survivor of breast cancer," he told Strahan.
Knowles explained that he got tested for cancer after noticing blood on his shirt consistently. "I got a mammogram and it was very clear I had breast cancer," said Knowles.
Beyoncé's father said he has a mutated form of the BRCA2 gene, which makes him more susceptible to cancer. "I have four things to be concerned about: prostate cancer, pancreatic cancer, melanoma and breast cancer," said Knowles. "The rest of my life I have to be very much aware and conscious and do all of the early detection—constant mammograms, constant prostate exams, constant MRIs."
Knowles said he had surgery at the end of July to treat his breast cancer and is now in recovery.
The music manager said his first call after being diagnosed was to his family, because the mutated BRCA2 gene can be genetically inherited. Knowles said his family got tested, too.
Knowles' revelation Wednesday coincides with the start of Breast Cancer Awareness Month, which takes place every October around the globe.
Mathew Knowles managed Beyonce's music career from teenage stardom as a member of Destiny's Child through to her hugely successful solo career until 2011. Beyonce ended her working relationship with her father in the lead-up to her fourth solo studio album, 4.
"I've only parted ways with my father on a business level," Beyonce said at the time. "He is my father for life and I love my dad dearly. I am grateful for everything he has taught me ... I grew up watching both he and my mother manage and own their own businesses. They were hardworking entrepreneurs and I will continue to follow in their footsteps."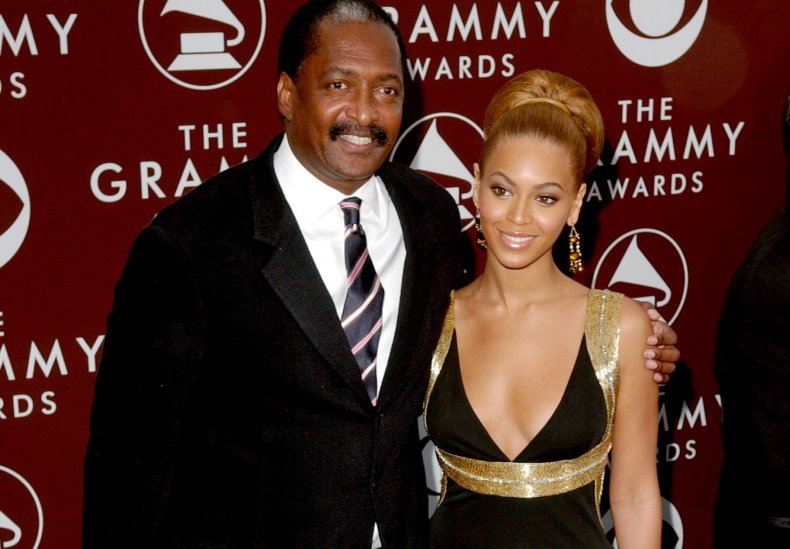 Beyonce's father and mother Tina Knowles separated in 2009 and finalized their divorce in 2011.
Mathew Knowles married his second wife, Gena Charmaine Avery, in 2013. Tina Knowles remarried in 2015, tying the knot with actor Richard Lawson, father of Pretty Little Liars star Bianca Lawson.
Mathew Knowles breast cancer: How common is breast cancer in men?
Beyonce's father's breast cancer diagnosis is very rare. According to the National Breast Cancer Foundation, fewer than 1 percent of all breast cancer cases are among men.
The American Cancer Society, meanwhile, says that the lifetime risk of men getting breast cancer is about 1 in 833.
Breast cancer is 100 times less likely to develop in white men than white women, but 70 times less likely to develop in black men than black women.
The American Cancer Society says that the long-term prognosis for black men with cancer tends to be worse than for their white counterparts. The same is true for black women.
Some 2,670 cases of invasive male breast cancer are expected to be diagnosed in 2019, according to the organization. An estimated 500 men will die from breast cancer this year.
A recent study published in the Journal of the American Medical Association found that men with breast cancer had a higher mortality rate than women with the disease.