Matisyahu to Perform at Spanish Festival After All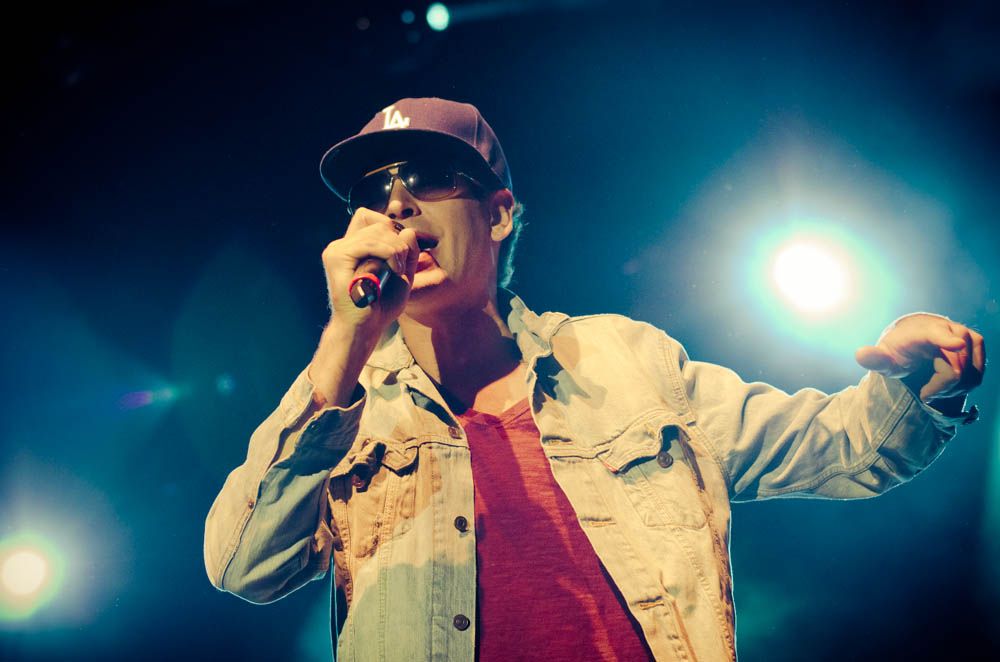 The hip-hop artist Matisyahu has decided to perform at the Rototom Sunsplash reggae music festival in Spain following days of negotiations with organizers who had dropped him as part of an effort to boycott Israel.
Festival organizers announced August 15 they had canceled Matisyahu's August 22 performance after he refused to sign a statement or make a video endorsing a Palestinian state. Days later, after outcries from the Jewish and international music communities, the organizers changed their tune and again invited him to perform.
"Today music wins," Matisyahu said Friday on Facebook, while confirming that he will perform. "I have always believed in the power of music to unite all people, regardless of religion, politics or geography. This was an excruciating decision, as I felt that my core, essential being was being used as a pawn for political convenience. It is my deep conviction however that acceptance and the ability for rebirth allow us to move forward."
The festival also confirmed on its website that Matisyahu will perform.
Matisyahu had been dropped as the festival took part in the Boycott, Divestment and Sanctions (BDS) movement, an international campaign started in 2005 to boycott Israel. Matisyahu has publicly supported Israel, but he is an American Jew and belonged to the Chabad-Lubavitch movement, and is not Israeli. His manager did not immediately respond to a request for an interview.
In a statement, the president of the World Jewish Congress, Ronald Lauder, called the initial cancellation "a clear instance of anti-Semitism." Lauder continued, "He is a musician who has been denied the opportunity to play his planned gig at a European reggae festival purely because he is Jewish and because he refuses to side with the vicious and bigoted BDS movement."
"This BDS movement," Lauder tells Newsweek, "it's become anti-Semitic. Because the fact that this was an American Jewish person I think is a very, very bad symbol of what's happening."
Spanish government officials also issued a statement, according to Billboard and other outlets, saying: "Imposing a public declaration [from Matisyahu endorsing a Palestinian state] puts into question the principles of nondiscrimination on which all plural and diverse societies are based."
On August 19, the festival issued an apology and invited Matisyahu to perform without issuing any statement on Israel. "Rototom Sunsplash rejects anti-Semitism and any form of discrimination towards the Jewish community," it said. "We sincerely apologize for what has occurred…. Rototom Sunsplash admits that it made a mistake, due to the boycott and the campaign of pressure, coercion and threats employed by the BDS País Valencià."
"The whole problem centered on the incredible pressure that was put by the BDS movement on the organizers. They actually threatened the organizers," says Mauricio Toledano, general secretary of the Federation of Jewish Communities in Spain.
Following the announcement that Matisyahu would perform, the local BDS chapter on Twitter retweeted a post saying, "Confirmed Matisyahu performance. Confirmed that Rototom is no peace festival." The BDS chapter also issued other tweets on the matter but no formal statement.
As the line between anti-Israel sentiment and anti-Semitism blurs across Europe, the Spanish government has in recent months made an effort to help its Jewish community. In June, it approved a bill designed to make it easier for descendants of Sephardic Jews exiled centuries ago to apply for Spanish citizenship. Also in June, a Spanish town called Camp Kill Jews changed its name.
"Spain is one of the key countries that have started to work very hard in combatting anti-Semitism," says Lauder, who has spoken with Matisyahu in recent days.
The Spanish government also recently altered its penal code to further criminalize anti-Semitic acts and Holocaust denial. "Spain has now one of the most advanced legislations in terms of anti-Semitism," Toledano says.
The BDS movement, he adds, is "a new type of anti-Semitism which is disguised as anti-Zionism." Because of anti-Semitism laws such as those in Spain, he says, "at the end of the day, that's the only thing you can do—attack Israel."