Former Jeopardy! champ Matt Amodio's Twitter verification checkmark has returned, after mysteriously being removed for less than 24 hours.
The Ohio native noted on Wednesday that he had lost the coveted badge usually handed out to notable individuals, businesses and organizations on the social media platform, just over three months after receiving it.
At the time, Amodio questioned whether the badge had been removed as he was no longer a champ on Jeopardy! after having been verified in the midst of a record-breaking run that saw him achieve a 38-game win streak and earn $1,518,601 (placing him second only to Ken Jennings at 74 wins).
On Thursday, however, the checkmark returned to the Yale Ph.D. candidate's Twitter account almost as mysteriously as it had vanished.
Amodio told Newsweek that there had been "radio silence all the way" from the team at Twitter, leaving him in the dark as to why the apparent blip happened.
"They have a big company and in the grand scheme of things it got rectified quite quickly!" Amodio pragmatically noted.
He added that he "did all sorts of things" to try and regain his status, including "filling out more of my account info, re-file a new verification request, etc... so it's possibly something there did the trick to fix it, or maybe it was just a glitch on their end."
Amodio, whose Jeopardy! run started airing in the summer and ended when he was defeated by actor Jonathan Fisher in October, told Newsweek several hours earlier that he had questioned whether no longer appearing on the show led to him losing his badge.
"When I was verified, I was a current Jeopardy! champion," he said. "Since then, obviously, I have lost and am no longer current. As such, I am in the news less often now. I thought I was still a worthwhile contributor to the community, but maybe that isn't enough!"
Adding that he "only found out my verified check disappeared because of followers who notified me," Amodio said: "I miss the verification badge. It was a great way for my responses to stand out in the crowd and give them more gravitas!"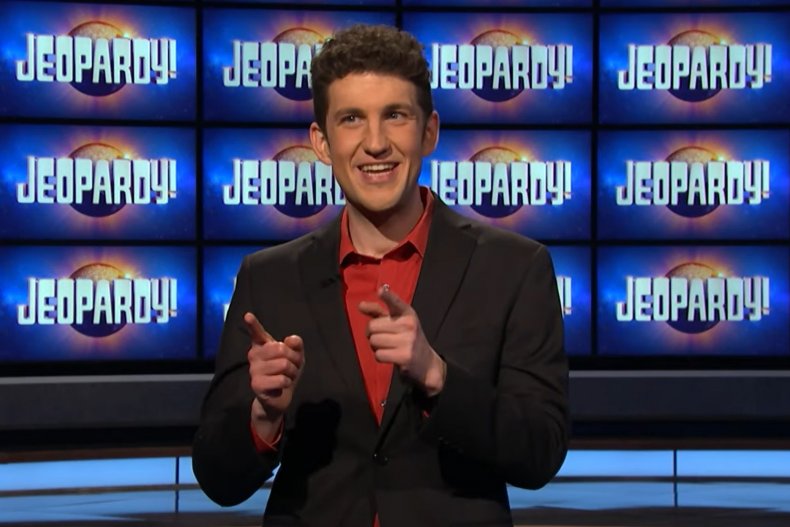 Amodio is set to return to the Jeopardy! franchise in 2022, when he takes part in the Tournament of Champions, in which the past year's top players will compete against one another.
In the meantime, he revealed in a recent Newsweek essay that he's been a "loud supporter" of current Jeopardy! champ Amy Schneider, an engineering manager who hails from his home state and currently has 12 consecutive wins under her belt.
"She's so smart and fun to watch. I'm in awe," he said. "And, our Ohio connection is a good one to have. I definitely feel an understanding of a person if they share my Ohio roots. I really want her to do well, all the way up until the point we're in a Tournament of Champions game together!"
"There are some nerves about the Tournament of Champions because I won't have played Jeopardy! in a while and there will be some people who are less rusty," he went on. "Also, I will be up against very smart people. I've watched them play! So, I'll go in just trying to be as calm and prepared as possible."