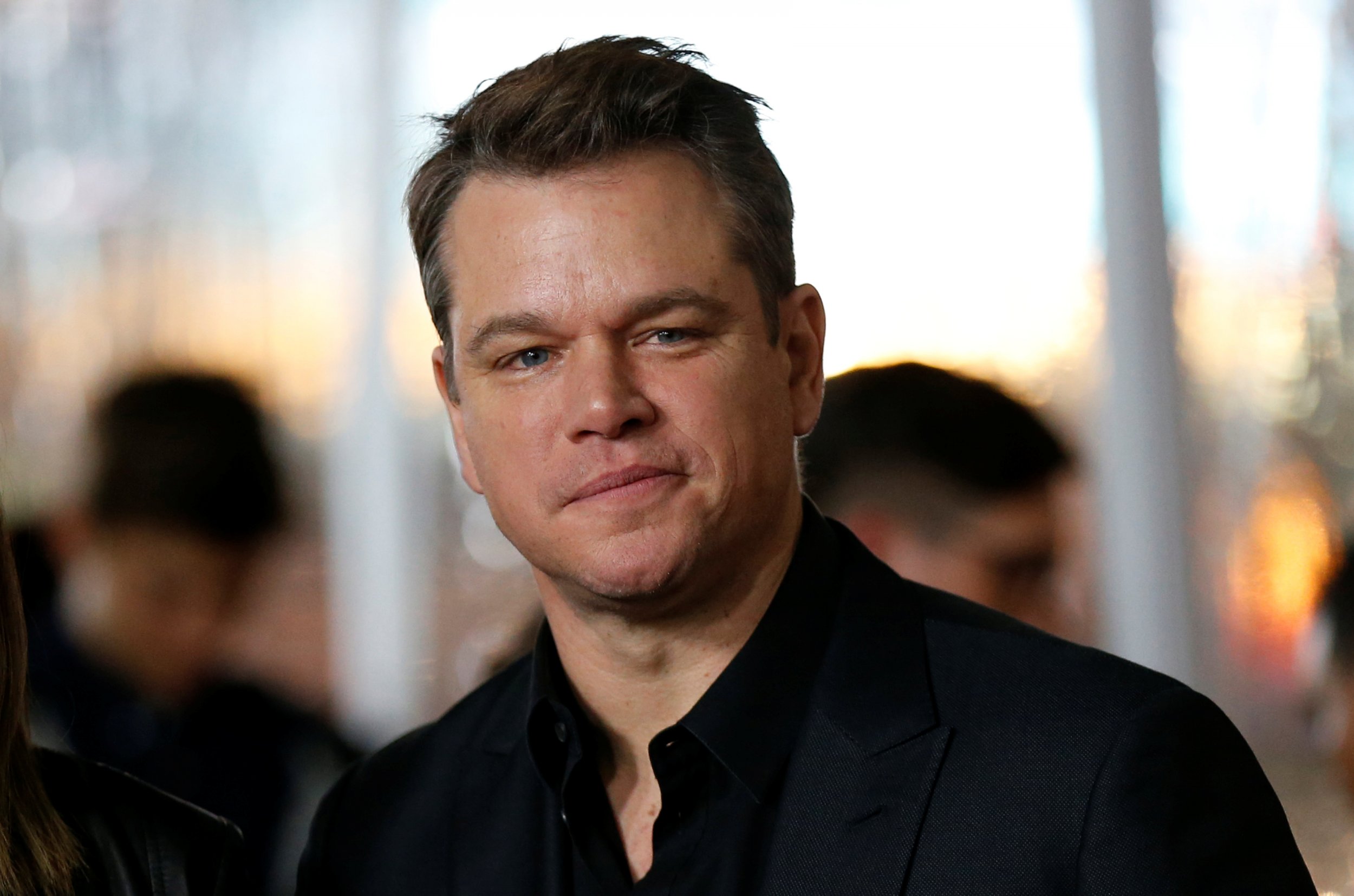 It doesn't look like the United Airlines public relations department will be getting help from celebrities anytime soon.
Comedian Jimmy Kimmel incorporated the airline's controversial removal of boarded passengers from overbooked flights into his longstanding mock-feud with actor Matt Damon on Tuesday night. Damon, who plays United's celebrity spokesman in the skit, can be heard being dragged away after he goes off script and starts criticizing the company for bumping customers—just as Kimmel bumps him any time someone seen as more important can make a last-minute appearance on Jimmy Kimmel Live.
Related: Why United Was Legally Wrong To Deplane David Dao
"We're United Airlines: We work hard to get you safely to your destination," Damon says. "And that's why we—you know what, no, no, I can't do this anymore. Because I know what it's like to get bumped. Trust me, I've been getting bumped from Jimmy's show for the past eight years, and it takes a toll."
The actor's frustrations with being given the boot are all too familiar to the United Airlines passengers who came forward in the days after a video of Dr. David Dao being pulled off a flight made international news.
"We're people, dammit. We deserve to be treated with dignity, not told night after night, 'Oh, there's somebody more important, so take a hike,'" Damon continues. Kimmel then interrupts, saying, "We need the seat," before the actor is heard being physically dragged off the set.
"In some cases, some people deserve to get bumped," Kimmel concludes. "And he'll probably get fired for that, too."
It was a win-win for Kimmel, and yet another comedic drubbing for the embattled airline.