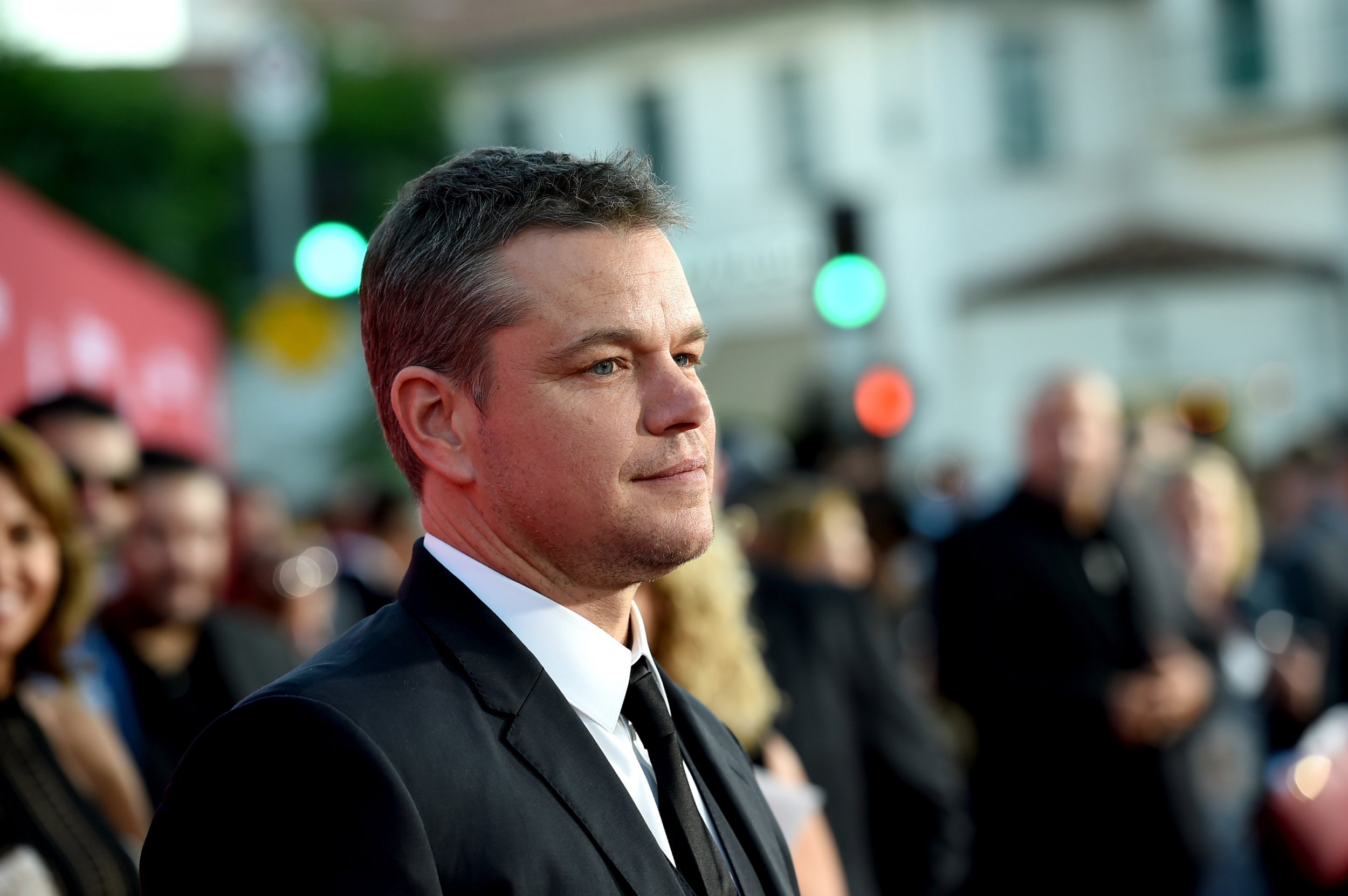 Matt Damon is having a month. A bad one.
A week ago, the star got dragged through the Twitter wringer for weighing in on the spate of sexual misconduct allegations against men in Hollywood. Now, Damon is... well, still getting dragged through the Twitter wringer, with thousands of concerned internet-citizens calling for him to be removed from Ocean's 8.
During an interview last week, Damon argued that "there's a difference between, you know, patting someone on the butt and rape or child molestation," then appeared to trivialize recent allegations against Al Franken and Louis C.K. "I'm a fan of his," Damon said of C.K., who has recently acknowledged masturbating in front of women without their consent, "but I don't imagine he's going to do those things again." (Several months prior, Damon admitted that he knew Harvey Weinstein was "a womanizer," though not the full extent of his misdeeds.)
Related: Harvey Weinstein is not a hyena
Damon's comments—which seemed tone-deaf and unproductive at best—quickly became grist for the social media outrage mill, which is now circulating a petition calling for the actor's cameo to be removed from the upcoming film Ocean's 8, the all-female reboot in which he reprises his role from Ocean's Eleven.
The petition now has more than 19,000 signatures. "Damon's inclusion [in the film] would trivialize the serious nature of the charges against sexual abusers like Weinstein—[and] show massive disrespect for the brave women speaking out," the petition's author argues. "I'm calling on Oceans 8 producers George Clooney and Steven Soderbergh to toss Damon's Oceans 8 cameo where it belongs: on the cutting room floor."
Maybe Clooney and Soderbergh will remove Damon, though that seems unlikely. Production on the film has been completed, and Damon does not stand accused of sexual misconduct; he does stand accused of having bad opinions about sexual misconduct. They are two very different things, though lately it is becoming easier to conflate action with thought.
The weaponization of social media shaming—and internet petitions—is not a particularly new phenomenon. The specter of abusive men being removed from movies post-production is new, and a direct result of the #MeToo phenomenon: Ridley Scott recently took the unprecedented step of removing Kevin Spacey from his new film and reshooting the scenes with a different actor after learning of assault allegations against Spacey.
In the meantime, Matt Damon is remaining silent—probably a welcome change.