Trump's Voting Commission Is so Secretive a Member Had to Sue to Find Out What It's Doing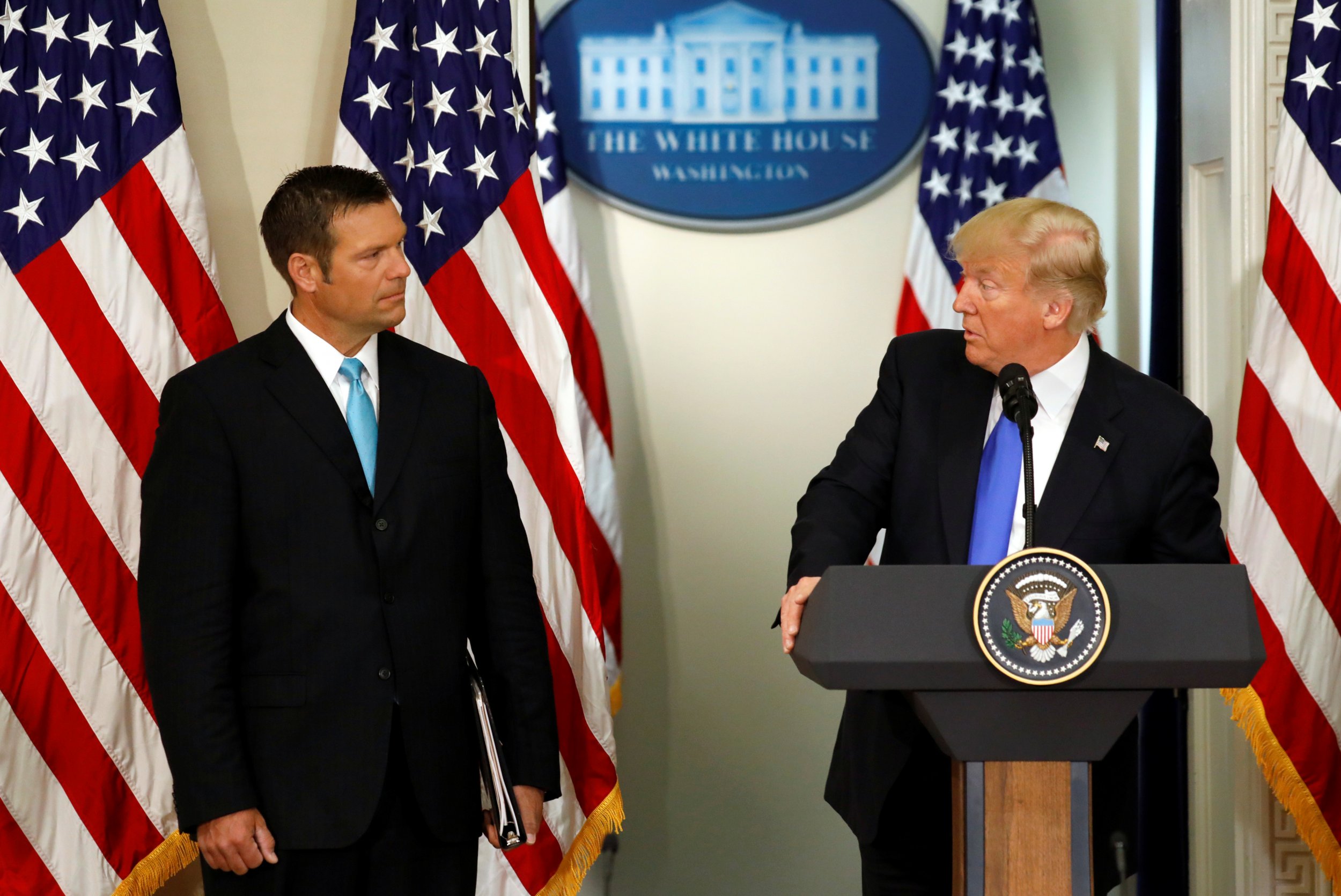 A Democratic member of President Donald Trump's controversial election commission said that he had little choice but to "shake this cage" and sue his own panel after being excluded from its deliberations.
Maine Secretary of State Matthew Dunlap looked at federal laws meant to make sure the government keeps the public apprised of its activities, "and I just thought, 'We're not doing any of that,'" he told Newsweek Monday after filing suit late last week.
Trump's panel is supposed to investigate potential weaknesses in the U.S. election system, including vulnerability to fraud.
While extensive research by non-partisan policy and academic groups shows that voter fraud is rare — and often the result of clerical errors — the president claims, without proof, that he only lost the popular vote to Hillary Clinton in 2016 because millions of people voted illegally.
After fruitless efforts to find out the commission's plans, "I finally sort of felt like, 'I've got to shake this cage a little bit here,'" Dunlap said.
"I'm not asking for the private diaries of John Adams... I'm looking for something as simple as when we are meeting again. And it's been hard."
The panel is formally known as the Presidential Advisory Commission on Election Integrity. Its chairman is Vice President Mike Pence, but the de facto director of the operation is Kansas Secretary of State Kris Kobach, a gubernatorial contender with close ties to Trump's political circle. (The president's son, Donald Trump Jr., is slated to headline a Kobach fundraiser on November 28.)
A Kobach spokeswoman didn't respond Monday to Newsweek requests for comment.
Dunlap filed suit in federal court last Thursday, saying he can't do his job on the election panel, which has already garnered multiple legal challenges thanks to its sprawling data requests, because his appeals for basic information about its activities have been rebuffed or ignored.
"People who are concerned about [the panel] will connect with me and they will congratulate me and thank me for my bravery — and I kind of laugh, because it's not like I'm working on abolition of slavery here: I'm asking for a work schedule, and not really getting it at all."
For example, Dunlap said he emailed Andrew Kossack, the federal worker assigned as staff to the panel, before going forward with his lawsuit.
In that November 1 email, parts of which he read to Newsweek over the phone, Dunlap said he told Kossack that while there was a full agenda for the panel's September meeting in New Hampshire, "I'm at a loss to understand how that agenda was formed, how the witnesses who testified were chosen or invited or even what our goal was... If I know who's doing what and how I can more fully participate, then I can better fulfill my role as a commissioner."
After waiting more than a week, "Nothing," Dunlap said. "Not even acknowledgement."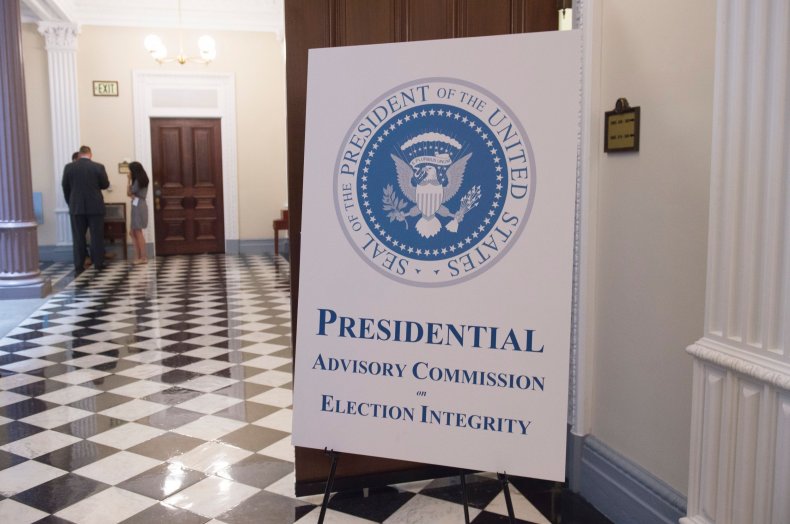 Bottom line, "I actually am really sorry it's come down to legal action. This could've been resolved with a phone call," said Dunlap, who filed the suit in conjunction with the watchdog group American Oversight. "But if we are going to do anything productive with this commission, then it has to have the legitimacy of public input and public scrutiny and public transparency."
Asked about Dunlap on Monday, Republican commission member J. Christian Adams called the Maine official's lawsuit "frivolous," and suggested Dunlap either abandon the court challenge or quit the panel.
"There's nothing [Dunlap] didn't receive that other commissioners received. He should withdraw the lawsuit and get to work, or resign. Either he wants to improve the process, or he wants to sabotage it," Adams said via email. "When he learns the fact that he received the exact same information as every other commissioner, he will hopefully reconsider his approach."
Commission member Hans von Spakovsky, another Republican, said in an email that the panel "had lots of 'public input' at the last hearing, when we had almost a dozen witnesses including experts from places like MIT to talk about cybersecurity threats. And I am sure there will be opportunities for more whenever the next hearing is scheduled."
Adams and von Spakovsky are respectively veterans of the U.S. Justice Department and Federal Election Commission and have written extensively in favor of the argument that voter fraud is a real problem in America, as has Kobach.
As for the future of the panel itself, Dunlap says he's not sure where it's going, if anywhere.
"I don't know what's going to happen next," he said. "This was the next step to take, and we'll see where it goes from here."
Trump's Voting Commission Is so Secretive a Member Had to Sue to Find Out What It's Doing | U.S.