Matt Gaetz Says Biden Will 'Take Black America for Granted' after Ice Cube Snub
Rep. Matt Gaetz (R-FL) accused Democratic nominee Joe Biden of planning to "take Black American for granted" after the election as he praised the rapper Ice Cube's plan for Black America.
The Florida Republican also told Fox News that his party was incorporating ideas that Democrats were only interested in "after you vote" as he recounted Ice Cube's story of approaching the party to present his Contract with Black America plan.
The Quote
"It's pretty clear that the Joe Biden plan for Black America is to take Black America for granted. Just look at Ice Cube's experience—he wrote a contract with Black America: a series of policy goals to improve quality of life for Black Americans.
"The Democrats told him well that's very nice that you've put that together, we'll talk to you after the election. Meanwhile, the Trump campaign said let's build out a platinum plan for Black America, let's use the contract with Black America as a foundation for that.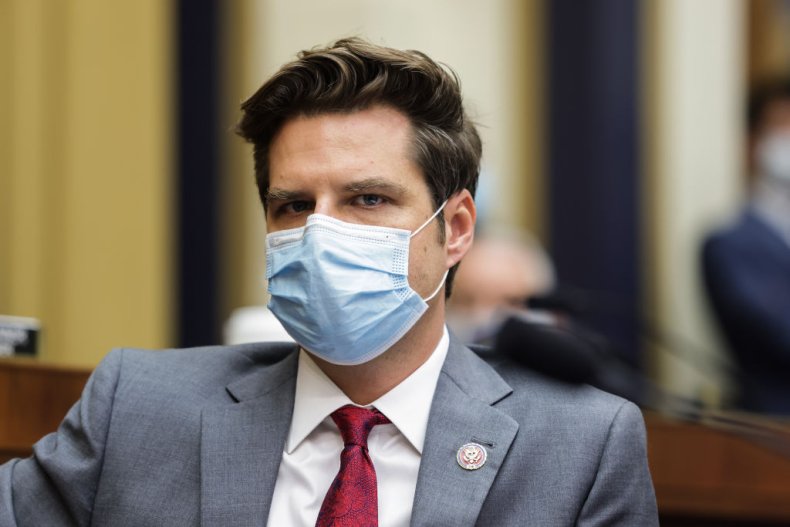 "And it lays out specific benchmarks and objectives regarding investment and jobs and things that can really allow our fellow Americans of all colors, races and backgrounds and faiths to live better lives.
"The Democrats are interested in your views and goals after you vote. The Republicans want to incorporate ideas right now... things that the Democrats talk about and pander about, things Republicans got done."
Why it Matters
The Republican lawmaker claimed Biden was taking Black America "for granted" after Ice Cube claimed that the party promised to address his Contract with Black America after election day, while President Donald Trump's campaign adjusted its plan after speaking with the rapper.
"Facts: I put out the CWBA. Both parties contacted me. Dems said we'll address the CWBA after the election," the former NWA member tweeted earlier this month. "Trump campaign made some adjustments to their plan after talking to us about the CWBA."
Ice Cube also told his Instagram followers in September to "be sceptical of anybody telling you to vote" without promising anything in return for their support.
"You don't vote just to vote," he said. "You vote because you're getting something, or your community is getting something."
Counterpoint
The Biden campaign has already unveiled its own Plan for Black America promising to oust "systemic racism" from laws, institutions and public policy.
Under the promises set out in Biden's plan, Black Americans would be given improved access to credit and capital to boost their chances of starting new businesses, and would also be provided with expanded access to quality education, among several other proposals.
According to national polls, the former vice president has the backing of most Black voters with just over a week to go until election day.
One survey from YouGov and The Economist found that almost three quarters of Black Americans (74 percent) intended to vote for Biden on polling day, while just six percent opted for Trump. A further 11 percent said they would not be voting.