Matt Gaetz Says Next U.S. President Only 'Legitimate' after Courts Rule on Election Lawsuits
Florida Republican Matt Gaetz said America would only have a "legitimate" president after courts had finished ruling on election lawsuits filed by President Donald Trump's re-election campaign.
The GOP congressman also told Fox News' The Next Revolution that Trump had an "obligation" to file lawsuits against all "true" examples of election fraud, arguing that the Republican Party would not be able to win an election again if he didn't litigate.
The Quote
"We've got to remember Donald Trump has built a great Republican Party. It's a party that is doing better with Hispanics and African Americans than it has in a generation.
"Donald Trump now has an obligation to the party he built to ensure that we expose and litigate every true example of fraud, because if we don't do that, we'll never win another election again."
He later added: "If this election doesn't go our way, we're not going to burn anything down. We're going to litigate before courts, and only when the courts have made a decision will we actually have a legitimate president."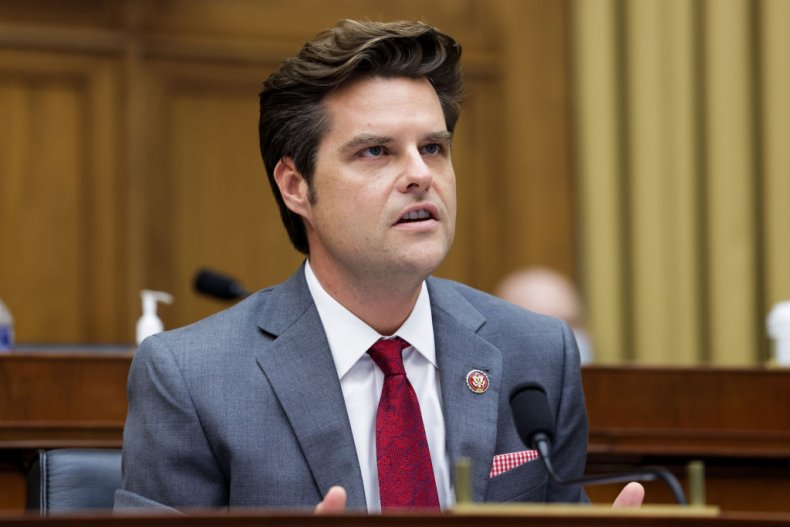 Why it Matters
President Trump's re-election team filed a spate of lawsuits as election results streamed in throughout last week after voters took to the polls on November 3.
The lawsuits variously called for vote counting to be halted over concerns about GOP observers not having "meaningful access" to counting areas, or took general issue with state laws permitting the counting of mail-in ballots received after election day.
One lawsuit filed by Trump's team in Georgia argued that mail ballots had to be received by 7 p.m. on election day to be eligible for counting in the state's final tally. The filing was later thrown out by a state judge.
The president's personal lawyer and former New York City Mayor Rudy Giuliani told reporters on Saturday that his team would be filing a raft of fresh lawsuits in several battleground states, including Pennsylvania, starting from Monday.
"The Biden selection by the Crooked Media is based on unlawful votes in PA, Mich, GA, Wisc, Nevada et al," Giuliani later tweeted on Sunday night. "We will prove it all."
Counterpoint
Democratic lawyers and state officials have roundly dismissed the president's planned legal actions against the election results as "without merit" as they've sought to quash the complaints in court.
Speaking to Newsweek after Team Trump filed a suit in the state last week, Michigan Attorney General Dana Nessel's press secretary Ryan Jarvi said: "The claims made by the Trump campaign are without merit, and we will respond accordingly in court."
As the president's re-election team pushed for further court battles, President-Elect Joe Biden called for unity and a calming of tensions in the wake of his election victory on Saturday evening.
"It's time to put away the harsh rhetoric. To lower the temperature," he tweeted. "To see each other again. To listen to each other again."