Matt Gaetz Says Lloyd Austin 'Might Be the Stupidest Person' to Ever Serve in Presidential Cabinet
Representative Matt Gaetz, a Florida Republican, attacked Secretary of Defense Lloyd Austin, saying he "might be the stupidest person" to ever serve in a presidential Cabinet.
Gaetz made the remarks during a speech in Iowa this week, slamming Austin for decisions he made in relation to Afghanistan and Syria.
Austin, a retired four-star general from the U.S. Army, was appointed by President Joe Biden in January. He is the first Black defense secretary in U.S. history.
"Secretary of Defense Lloyd Austin might be the stupidest person to have ever served in a presidential Cabinet in America's history," Gaetz told the crowd in Iowa on Thursday.
"He has failed up more than anyone I can imagine," the GOP lawmaker said.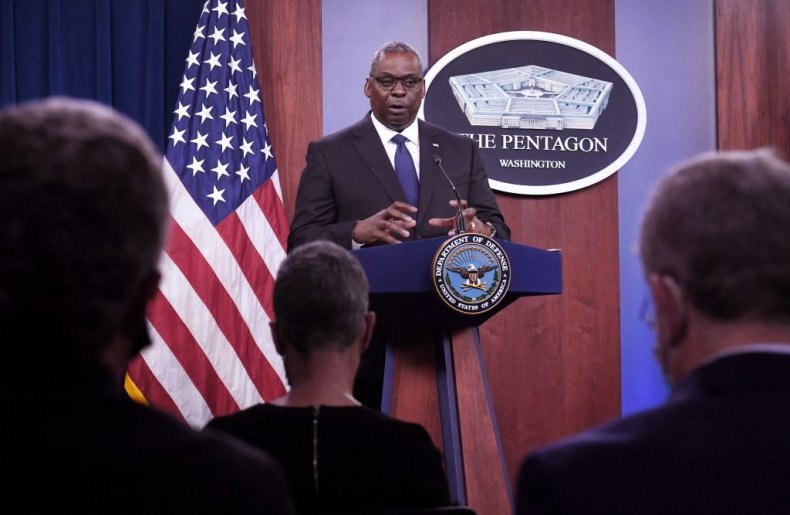 Gaetz went on to attack Austin over his record in Syria and Afghanistan. While he was still serving in the U.S. Army, Austin was the commander of CENTCOM—overseeing military operations in the Middle East, Central Asia and parts of South Asia—from March 2013 to 2016 under the administration of former President Barack Obama.
Gaetz also criticized Austin for working to address issues of racism and white supremacy in the military.
"The problem faced by the United States military is the threat of radical Islamic terrorism, not the threat that comes from the patriotism who wear uniform," the Republican congressman said. "They are not the ones who we need to be targeting and investigating. They are the ones we should love and honor."
Austin served in the military from 1975 until 2016. Prior to taking charge of CENTCOM, he served as the vice chair of staff of the U.S. Army from January 2012 to March 2013. He was also the director of the Joint Staff from August 2009 to June 2010.
Gaetz—a staunch supporter of former President Donald Trump—is reportedly under investigation by the Justice Department to determine whether he had a sexual relationship with a 17-year-old and paid for the minor to travel with him.
The congressman spoke at the Iowa event alongside fellow Trump loyalist Representative Marjorie Taylor Greene, a Georgia Republican. The two GOP lawmakers have been attending events together across the country in recent weeks, touting Trump's record while attacking Biden and Democrats.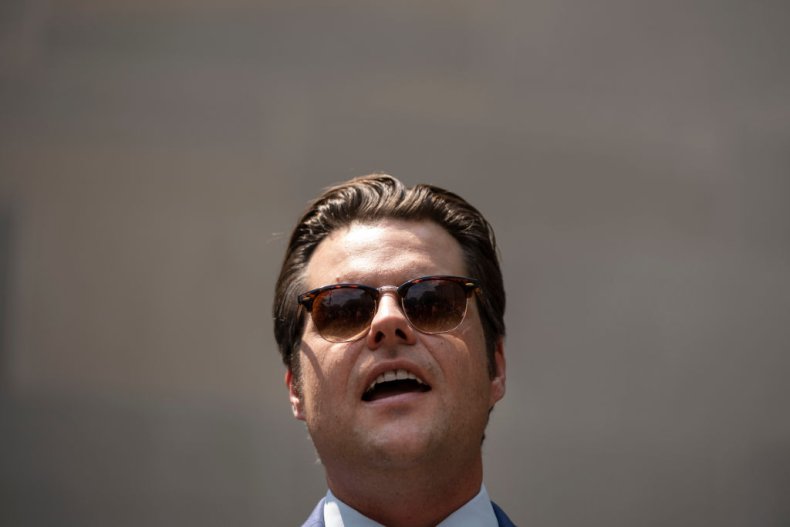 In her Iowa speech, Greene dubbed Democrats, the media and "big Tech" to be the "new axis of evil." She also slammed "old guard" Republicans, calling out Senate Minority Leader Mitch McConnell as well as the Bush and Cheney families.
Newsweek reached out to the Defense Department for comment, but did not immediately receive a response.