Second Wave of COVID-19 Is 'Rolling Across Europe,' British Official Warns
Health Secretary of the U.K. Matt Hancock has said that a second wave of COVID-19 is starting to roll across Europe and that the government must do all it can to stop it reaching Britain's shores.
Hancock rejected criticism that the government had "overreacted" to fears of a second wave that has seen COVID-19 cases rise in countries such as Spain, Belgium and France.
The government has also confirmed that people who show COVID-19 symptoms will now have to isolate for ten days rather than seven days.
Hancock told Sky News: "I am worried about a second wave.
"I think you can see a second wave starting to roll across Europe and we've got to do everything we can to prevent it from reaching these shores and to tackle it.
"The measures that the chief medical officer will set out later are part of that.
"But so too are the measures we're taking, for instance, to ensure that we don't directly bring cases back to this country where there's a big spike in cases.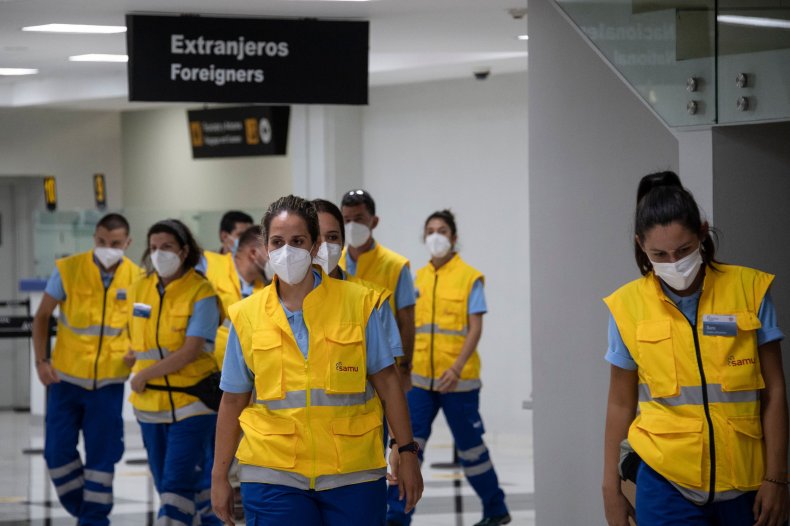 "So absolutely on a second wave it is something I worry about and I worry about it because we can see it happening."
Meanwhile, the World Health Organization (WHO) says that young people may be driving the spike in COVID-19 cases in Europe.
Dr. Hans Kluge, Europe regional director for WHO, told BBC Radio 4's Today programme that there needed to be better communication with younger people in society to avoid further outbreaks.
He said: "An increasing number of countries are experiencing localized outbreaks and a resurge in cases. What we do know, is that it's a consequence of change in human behavior.
"We're receiving reports from several health authorities of a higher proportion of new infections among young people. So for me, the call is loud enough to rethink how to better involve young people."
In Belgium, the rate of new cases of COVID-19 has gone from 6.2 per 100,000 in the population a fortnight ago, to 12 last week, to 19 this week, according to the latest figures from the European Centre for Disease Prevention and Control.
Spain recorded nearly 14,000 new cases in the week to July 26, leading to the U.K. government to alter quarantine guidelines for travelers from Spain, with a 14-day quarantine period imposed.
Hancock told Times Radio: "We have seen the case rate in Spain go up sharply. That is why we had to take the action that we did.
"We moved fast on Spain and I am very glad we did. Since we took the action we did, the case rate has continued to rise."