Matt James' 'Bachelor' Spoilers: Season 25's Final Four, Final Two and Winner
Matt James has been the Bachelor for less than a month, but we've already got some intel on how his season might end. That's right, spoilers for his love story are already available, and it sounds like James might actually get a happily-ever-after on The Bachelor Season 25.
Recent seasons of The Bachelor and The Bachelorette have been anything but predictable. There was, of course, the switch from Clare Crawley to Tayshia Adams on the latest run of The Bachelorette. And Peter Weber's Bachelor season was even more infuriating than that, with Weber dating three women from the show after filming had finished.
The jury is still out on whether James is a good Bachelor, but at the very least we anticipate that there shouldn't be nearly as much turmoil surrounding the end of his season. Reality Steve recently released spoilers regarding James' final four, final two and winner, and they're surprisingly easy to follow.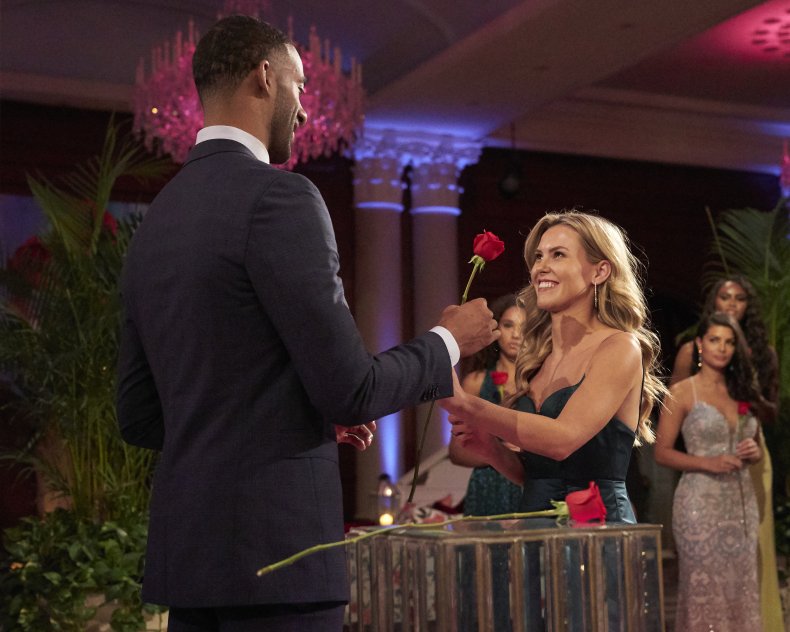 In an Instagram post dedicated to the season-long spoilers, Reality Steve clarified which four women will introduce James to their families during "Hometown" week. Bri Springs, Michelle Young, Serena Pitt and Rachael Kirkconnell will reportedly be James' final four women.
From there, Steve claims that Pitt will be the next eliminated. Fantasy Suites will apparently take place with Springs, Young and Kirkconnell, but Springs won't make it to the final two. That should leave Young and Kirkconnell as James' final three. Young is reportedly one of James' late-to-join women, and she has yet to be formally introduced.
Unfortunately for Young, though, it seems she won't be sticking around. According to Reality Steve, James will give his final rose, and his heart, to Kirkconnell at the end of the season. Whether they're engaged is currently unknown, but Reality Steve says that the pair are happily in a relationship following the season.
Now, there is time for that to change. The Bachelor finale likely won't take place until March, meaning the supposed pair could be split up before the finale even airs. But as of now, it seems likely that Bachelor viewers will see a happy couple at the end of the show—something that seems harder to come by with every passing season.
The spoilers also predicted who the woman in fifth place will be. It's reportedly going to be fan-favorite Abigail Heringer; even though she apparently won't win James' heart in the end, she's already won Bachelor Nation over. And the good news for those rooting her on? Heringer may be available as the next Bachelorette, since she supposedly won't end up with James in the end.
We're willing to bet there's going to be a spot for Heringer—who's making Bachelor history by being the franchise's first deaf contestant—on Bachelor in Paradise later on. Whether that comes to pass, we're crossing our fingers for much more of her in future Bachelor productions.