What Will Ann Curry Say? How Matt Lauer Reportedly Got Former 'Today' Host Fired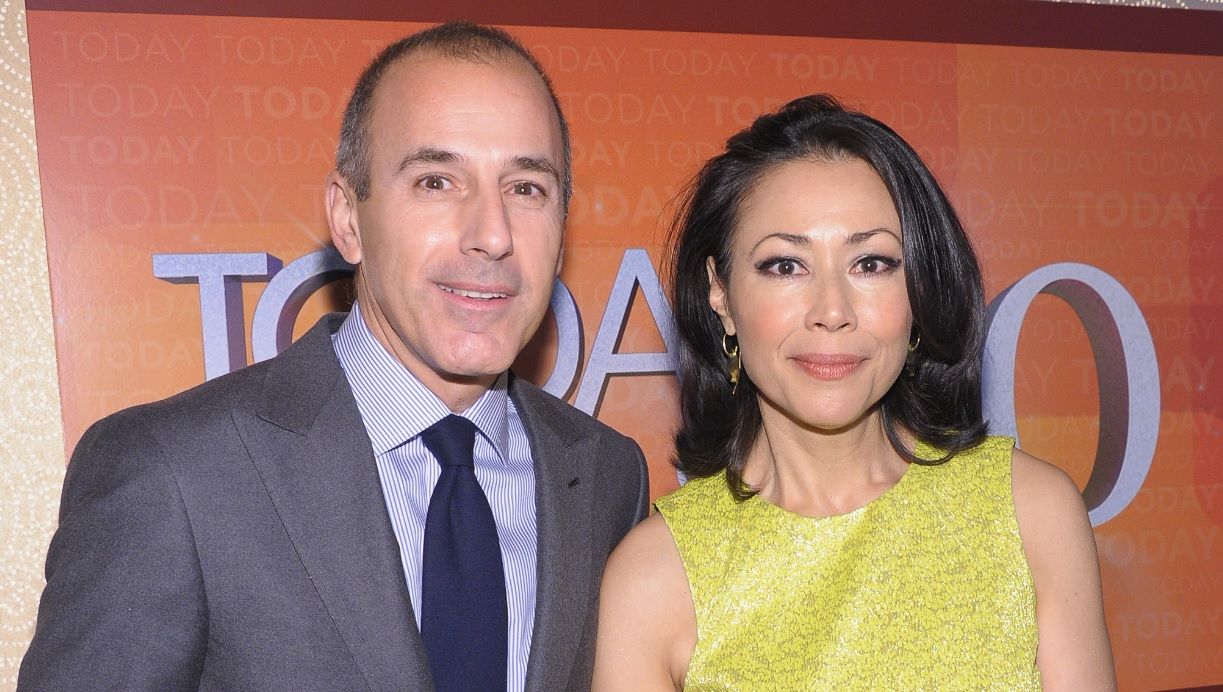 Remember that time former 'Today'show host Ann Curry was fired? Matt Lauer was accused of ousting her from NBC News in 2012, so when he was let go on Wednesday for alleged sexual misconduct during the 2014 Winter Olympics in Sochi, netizens flocked to Twitter to talk about the apparent "karma" he was served.
Alongside "Inappropriate Sexual Behavior" and "Matt Lauer," "Somewhere Ann Curry" was one of the top-trending Twitter topics. Since Curry didn't immediately issue a statement, the general consensus among the twitterati was that Curry was sitting back and enjoying her morning coffee while Lauer's name got smeared.
The rumors about Lauer getting Curry axed from 'Today'swirled after reporter Brian Stelter had an excerpt from his book, Top of the Morning: Inside the Cutthroat World of Morning TV, published in The New York Times Magazine in 2013. Curry had only been on 'Today'for a year, as a replacement for Meredith Vieira, before she was pushed out.
"Operation Bambi" was apparently created to get rid of Curry. It started with executive producer Jim Bell, according to Stelter, and then NBCUniversal CEO Steve Burke and Lauer agreed to push her out. Lauer disliked working with Curry, with him reportedly telling an assistant, "I can't believe I am sitting next to this woman." The plan was if Lauer extended his contact, Curry would be axed, and that's what happened.
"Burke, who had to be keenly aware of Lauer's discomfort with Curry, was basically scratching her off his list of reservations," Stelter wrote. "Burke even offered Lauer a signing bonus of several million dollars, according to the same person, to decide swiftly."
His current (or now former) co-host, Savannah Guthrie, was choked up as she read a statement from Andrew Lack, the chairman of NBC News.
"Dear colleagues, on Monday night, we received a detailed complaint from a colleague about inappropriate sexual behavior in the workplace by Matt Lauer," the memo said. "While it is the first complaint about his behavior in the over twenty years he's been at NBC News, we were also presented with reason to believe this may not have been an isolated incident."
Guthrie was conflicted over the sexual misconduct allegation. "How do you reconcile your love for someone with the revelation that they've behaved badly?" she asked. "I'm heartbroken for the brave colleague who came forward to tell her story."
Curry did not immediately issue a statement.